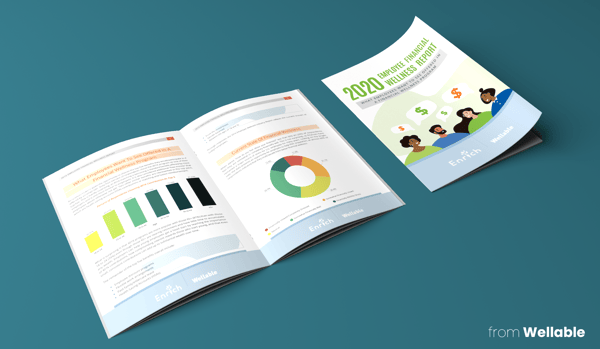 Despite the current economic boom, financial insecurity remains to be a big stressor in employees' lives, affecting their well-being and productivity. According to the Employee Wellness Trends Report from Wellable, organizations are looking to invest more in financial wellness programs, but navigating the growing field of options can be difficult. Understanding this need, Wellable and Enrich surveyed more than 1,000 individuals across the United States, exploring how they are looking to get help. The 2020 Employee Financial Wellness Report uncovers:
Current state of employee financial wellness
Most popular financial wellness offerings
Preferred mediums for financial wellness content and communications
Motivators to use financial wellness programs
Going beneath the surface, the survey segments respondents by age, gender, income, and financial wellness, allowing organizations to determine the best offerings based on their employees' demographic.