The 2023 U.S. Wellness Professional Compensation Report provides wellness professionals in the United States benchmarking for compensation and benefits packages in the employee wellness industry. Additionally, employees and employers alike can use the data to inform performance reviews and to evaluate the competitiveness of an organization's compensation program.
By accessing the interactive dashboard, you'll find:
Compensation benchmarks across 7 key professions
Salary ranges in top U.S. locations
Top employer-provided and employee-preferred benefits
In-demand competencies for worksite wellness professionals
For each profession, we drill down to reveal:
Median salary ranges, broken down by job level
Top U.S. locations based on total compensation and benefits
Top 5 employer-provided and employee-coveted benefits
Application of evidence-informed wellness promotion strategies
Top reported barriers to wellness programming
Breakdown of education levels
Key Takeaways
The findings from this report are based on data collected from 1,005 full-time wellness professionals. Here is a preview of what can be found in the full report.
Median Compensation By Wellness Professions

Median compensation among respondents varied based on their reported profession and varied based on employee location and company headquarters. The highest average compensation by wellness profession was reported by human resource professionals, wellness consultants, and medical practitioners. Top locations reporting the highest median salary include Maryland, New Jersey, California, Connecticut, and Texas.
Median Compensation By Employee Location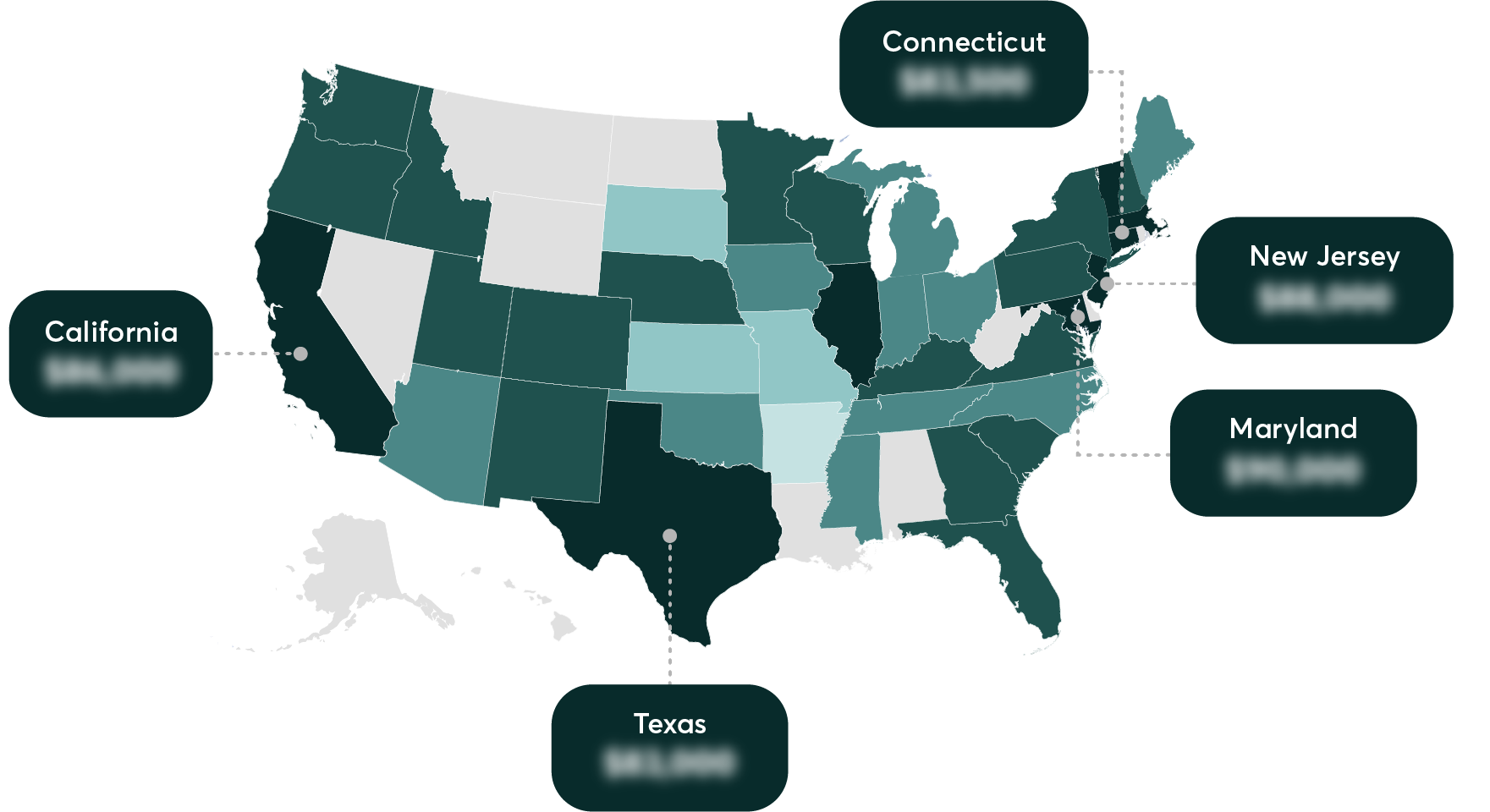 Median Compensation By Company Location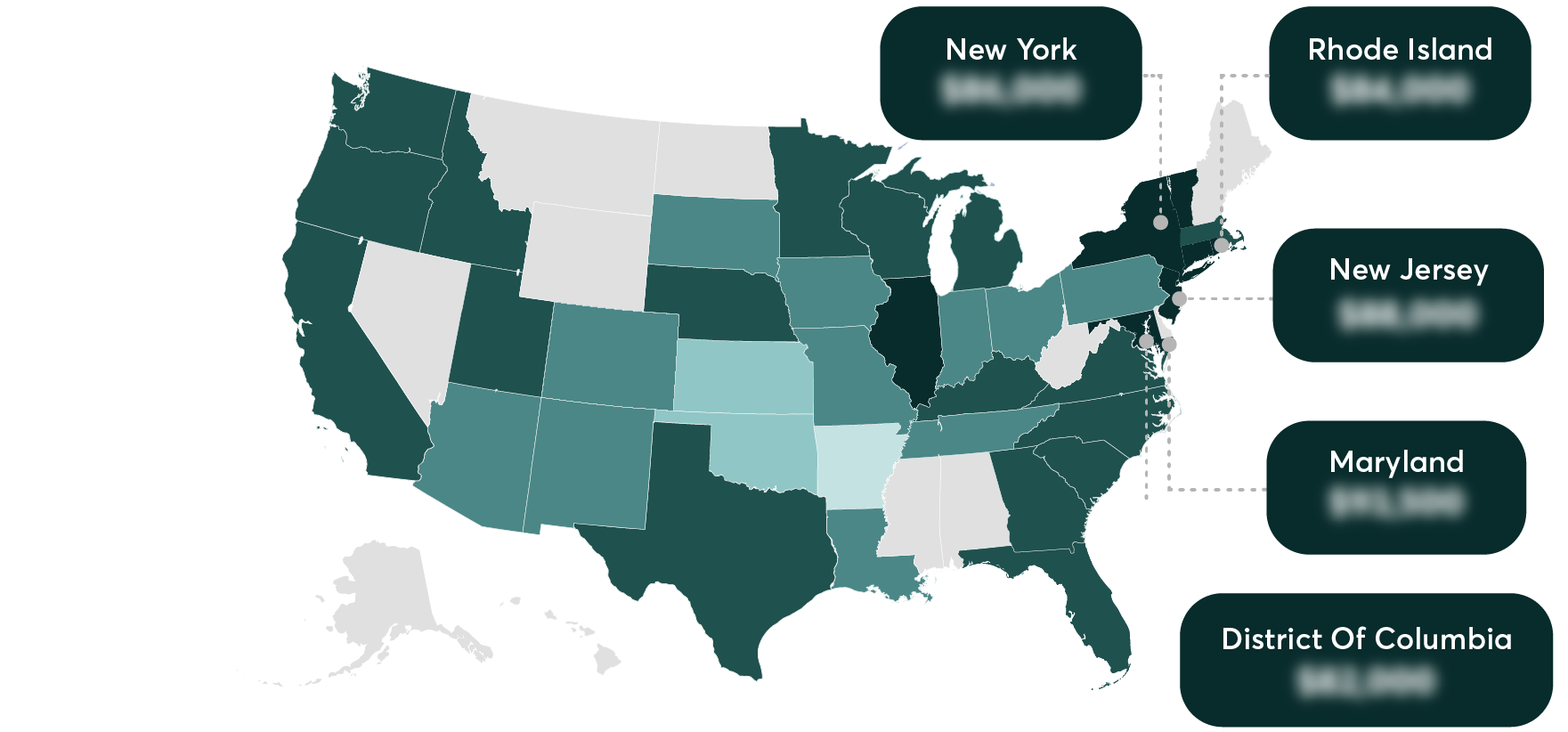 With that said, the relative compensation rates remained largely static from 2021 to 2022. Compensation across the industry ranges from less than $50,000 up to more than $200,000. The majority of wellness professionals included in this report (63%) having a decade or more of experience and 61% of this bracket reported salaries between $50,000 and $99,000.
Mismatch Between Employer-Provided Benefits And Employees' Preferences
As we continue to rebound from the recent pandemic and seek for a new normal, we see consistent demand for compensation and benefits geared toward debt repayment and parental support in the workplace, which may signify needed support for recent college graduates and young families.
The most commonly provided benefits are:
Health insurance
Paid vacation
Dental insurance
Employee assistance programs
Vision insurance
Employers looking to sweeten their benefits package to attract and retain talent may want to consider adding:
Fitness reimbursements or discounts
Performance bonuses
Student debt assistance
Childcare benefits
Tuition reimbursement
Respondents ranked these five benefit offerings as being highly desirable additions to their current benefits packages.
Top Employer-Provided & Employee-Preferred Benefits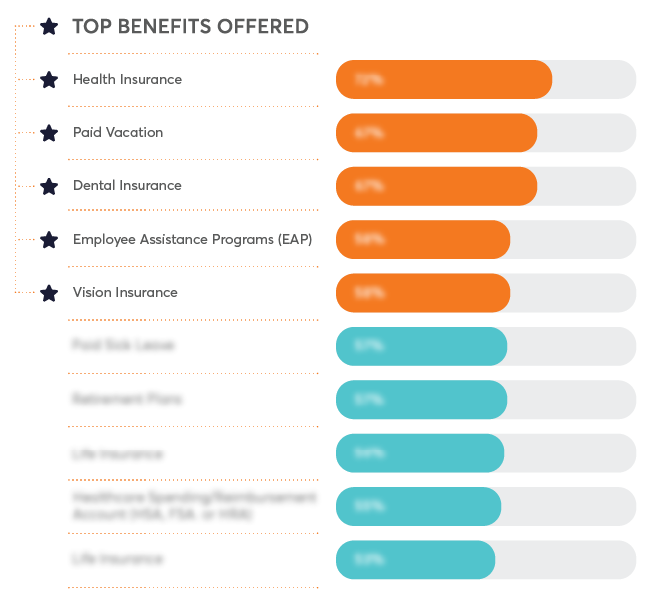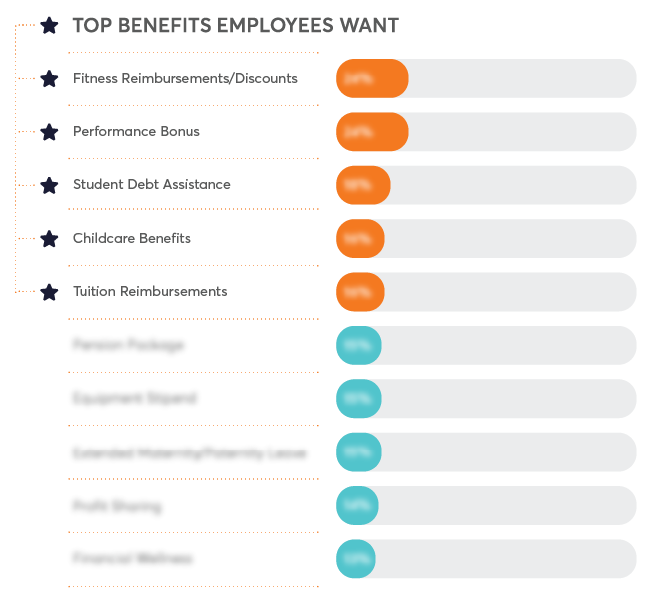 Emerging Barriers for Developing Wellness Strategies
Trends in 2022 reflect a steady need for wellness professionals in a variety of disciplines throughout the U.S. Wellness Professionals are seeking effective, evidence-informed strategies that drive organizational and personal wellness while showing a new level of attention on inclusive and responsive practices.
Fifty percent of respondents stated their attempts at developing a multi-dimensional and whole-person strategy are made more difficult by budget constraints, a lack of time and resources, and limited knowledge and competencies. The largest stand-alone barrier stood out as limited time and resources (24%) revealing a need for solutions to help wellness professionals and organizations streamline program implementation and reporting and placing greater priority around tailored messaging and interventions that address all dimensions of wellness with the input of their target audiences.
What are the barriers you face when developing a multidimensional, whole person wellness strategy?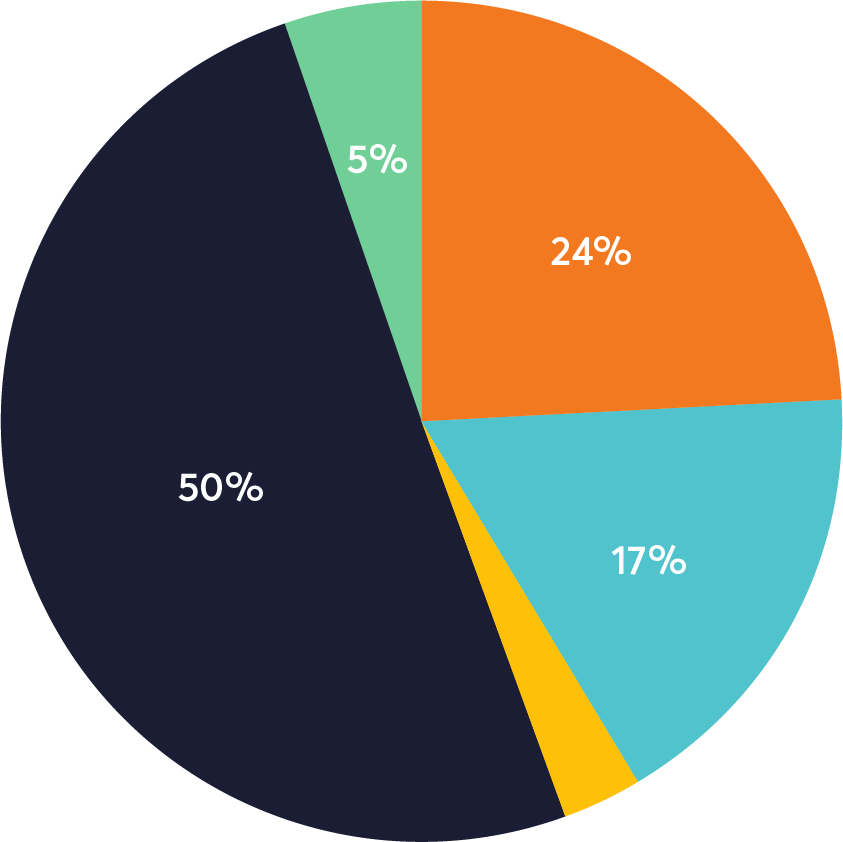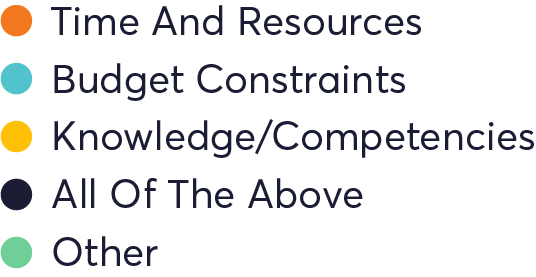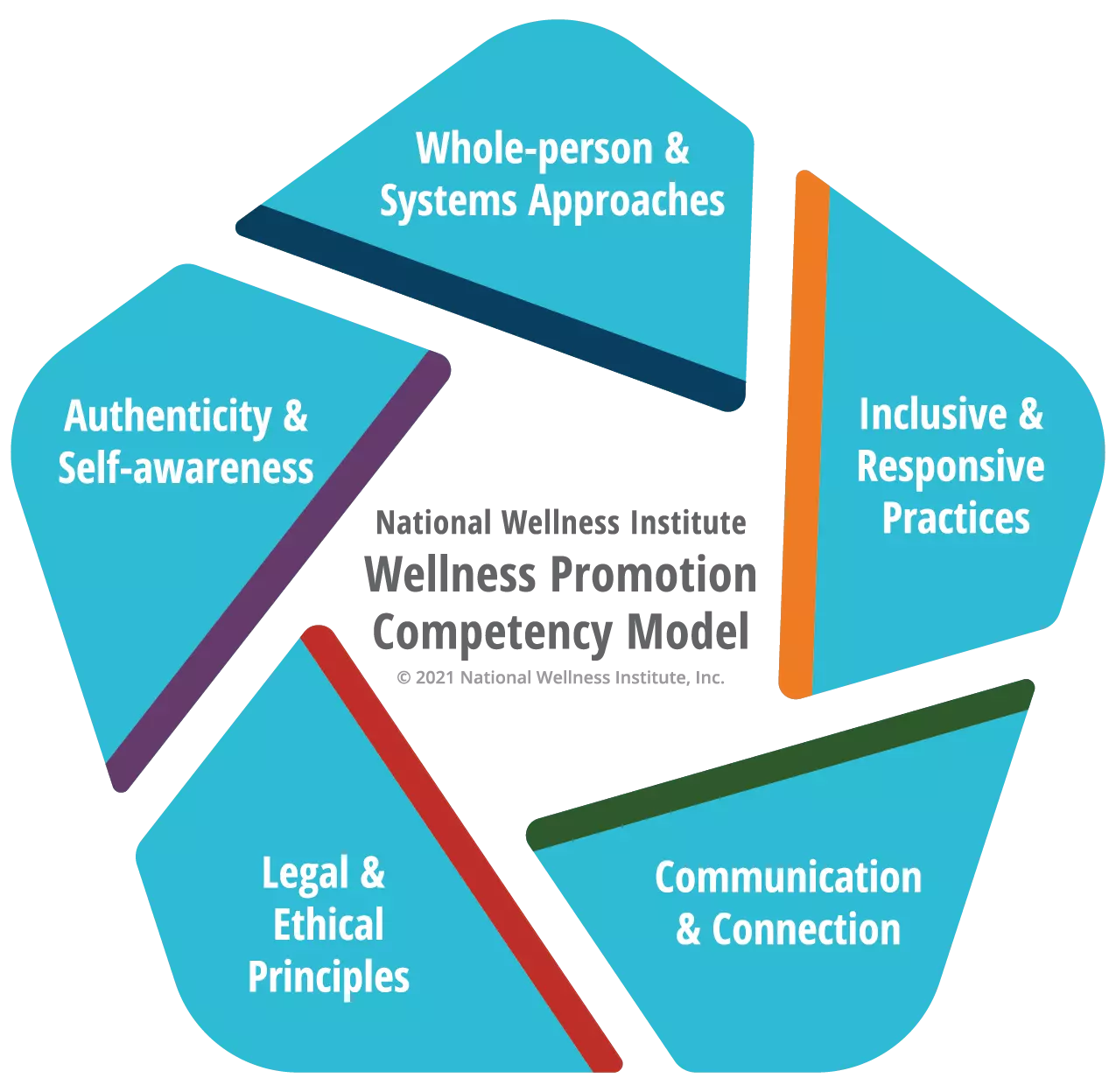 In diverse and rapidly evolving industries, it is vital to develop a common set of standards that permit incoming and seasoned professionals to assess their skills and determine whether they have the abilities necessary to fulfill their current roles and prepare for future career opportunities. For the wellness industry, these standards are captured by the NWI's Wellness Promotion Competency Model, which advances an independently researched shared understanding of critical success factors and desired behaviors within the wellness industry to facilitate a common standard of practice.
Business leaders, providers, and technology vendors can be a driving force in this evolution by elevating their expectations and seeking out certified workplace wellness professionals and vendors. Employers are also encouraged to offer or sponsor specialized training and continuing education for team members responsible for planning and implementing wellness programming while providing cost-effective tools and environmental support to drive successful outcomes.
Continued Need for Refining Key Messaging for Wellness Participants
Implementing multicultural competence wellness initiatives begins with communication and key messaging. When asked if it is important to deliver wellness programming that connects to a wide audience, 25% of U.S. wellness professionals reported their workplace wellness messaging is primarily one message to all employees via one channel. 41% of respondents stated they have strategic plans for ensuring programming will be engaging to a diverse audience while 11% still do not consider inclusive and responsive programming prior to launch.
Great wellness strategies consider inclusive and responsive practices prior to delivering the program. Our company...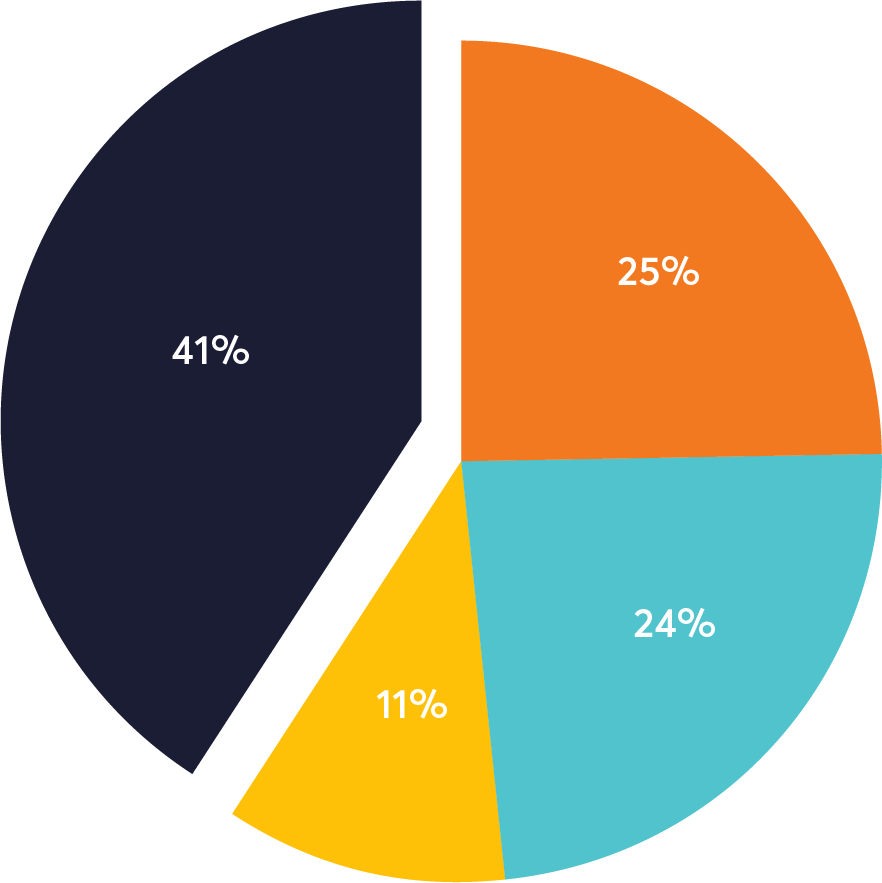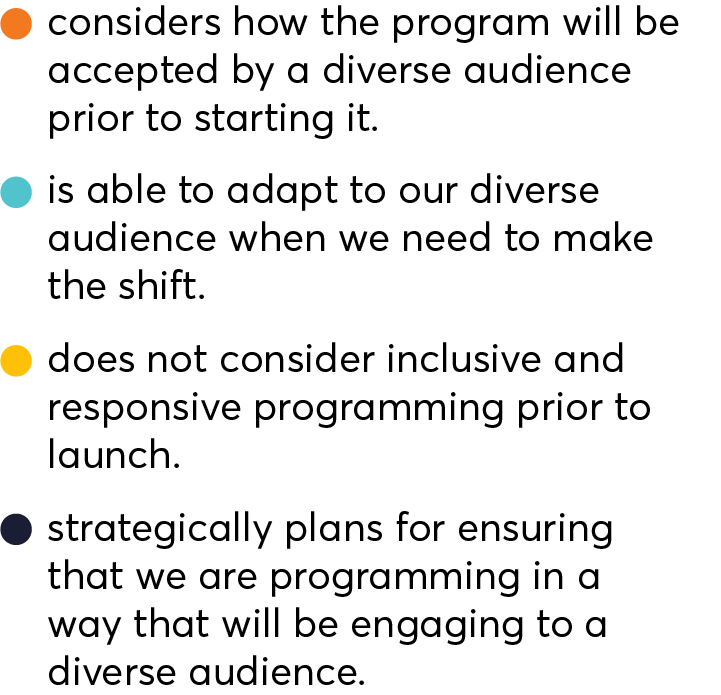 "In addition to utilizing multiple channels to expand outreach and engagement, moving forward wellness professionals will be tasked with refining their messaging to elicit a greater program response and help team members shift mindsets, beliefs, and practices in a meaningful and substantive way."

- Alyssa Protsman, MS, CWP, Director of Communications and Engagement, National Wellness Institute
Competent Wellness Professionals Will Lead the Change
The wellness industry continues to experience multi-dimensional growth. As new roles are added and current ones evolve, organizations and the wellness practitioners they employ must stay abreast of the latest changes in competency standards and compensation. By keeping tabs on critical stats like the ones provided in this report, employers can ensure they are offering attractive compensation packages. At the same time, practitioners can hone their crafts to stay competitive in a rapidly developing field.