Benefits Of Corporate Wellness Software
Enhances Employee Well-Being
Many corporate wellness software provide tools for promoting healthy habits, tracking progress, and offering personalized wellness programs. By implementing such software, organizations proactively address the well-being of their employees, leading to improved health outcomes. Through health education and initiatives, organizations empower employees to take charge of their well-being.
Alleviates Stress
By educating employees on stress management techniques and helping them practice coping strategies, corporate wellness software can play a pivotal role in alleviating employee stress. Workplace stress frequently results from burnout, often stemming from a lack of work-life balance. Wellness software encourages employees to care for all aspects of their well-being rather than solely prioritizing professional contributions.
Boosts Engagement & Productivity
Employees are engaged when their workplace feels more like a community than a production hub. Wellness software allows employers to recognize, reward, and support the well-being of employees, demonstrating genuine care and cultivating motivation within the workforce.
When employees feel their best, they perform their best. Employees with excellent well-being are less hindered by physical ailments, mental health issues, financial stress, feelings of loneliness, and lack of purpose. Wellness software equips employees with the resources to have resilience during difficult times and confidently bring their best selves to work, boosting overall productivity.
Supports Employee Retention
As the modern workforce continues pursuing more than just job security, corporate wellness software is a tool to ensure the loyalty and satisfaction of employees. Eighty-nine percent of US employees who work for a company with a wellness program report being happy with their job and would recommend it to a friend. Through recognition, rewards, and well-being initiatives, employees feel valued for their efforts and supported in their health journeys. This increases job satisfaction and employee retention.
Improves Morale
By prioritizing employee well-being, employers demonstrate that they value their employees as individuals, not just as workers. Through wellness initiatives, employees learn to take ownership of their health, develop problem-solving skills, and boost their self-esteem. These benefits contribute to improved employee morale, providing a sense of fulfillment and engagement both in and out of the workplace.
Best Corporate Wellness Software To Foster Wellness In The Workplace
There are numerous corporate wellness software tools that can help organizations build a healthy and happy workforce.

Wellable is a comprehensive wellness software that empowers organizations to create engaging employee well-being programs. Clients partner with Wellable to support the holistic well-being of employees, strengthen organizational culture, and improve key workplace productivity metrics. Wellable offers a modular ecosystem of wellness technologies and services, enabling clients to choose the products that align with their needs and goals.
Key Features:
Customizable wellness program
Holistic approach to well-being
Range of solutions including:

Wellness challenges
Multimedia educational content
On-demand and on-site fitness classes
On-demand mindfulness classes
Health coaching
Seminars
Organizations That Use This Software:
Blue Cross Blue Shield Arkansas
Buffalo Bills
Boston Consulting Group
Pricing: Starting at $2 PEPM (per employee per month)

Headversity is a preventive assistance software that provides proactive, on-the-job mental health training tools. It offers educational experiences that take five minutes or less, seamlessly fitting into employees' workdays. Through daily practice tools, lessons, and gamified interactives, Headversity empowers employees to build resilience, prevent illness, and nurture their mental health.
Key Features:
Personalized training
150+ video and audio lessons
Extended access to family members and dependents
Organizations That Use This Software:
Shell
First Group America
OMERS
Pricing: Contact Headversity for pricing details

Bonusly enables team members to publicly acknowledge and reward each other's contributions and achievements. Each employee is allocated a monthly allowance to give small bonuses to colleagues who have demonstrated exceptional efforts. The public feed displays all recognitions, enhancing social connectedness and overall well-being while providing a sense of purpose to aim for excellence.
Key Features:
App integrations (Slack, Microsoft Teams, Zapier, etc.)
Social feedback portal
Recognition tracking
Organizations That Use This Software:
Hulu
Invision
SurveyMonkey
Pricing: Starting at $2.70 PEPM

As mental health issues in the workplace persist, Headspace helps employees achieve better mental well-being. This science-backed software has a wide array of meditations and exercises to assist users with everything from stress management and smoking cessation to sleep support. The Headspace for Work team can provide comprehensive dashboards, engagement resources, and measurement tools to monitor employee well-being and establish a wellness program with ease.
Key Features:
Employee portal
Dashboard and reporting
Scientifically-supported
Organizations That Use This Software:
Adobe
Aritzia
Hello Fresh
Pricing: Starting at $5.83 PEPM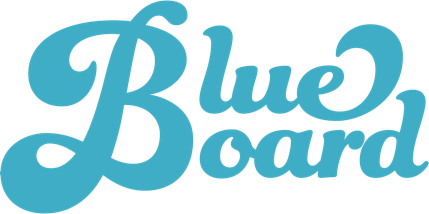 Blueboard is a unique employee rewards platform that offers personalized, hand-curated experiences to recognize and incentivize top-performing individuals. From VIP concerts to a bucket list of travel adventures, their experiential rewards create a memorable employee recognition program that generates excitement and engagement. These meaningful experiences promote work-life balance, rejuvenation, and a sense of fulfillment, fostering a culture of wellness within the organization.
Key Features:
Slack and Microsoft Teams integration
Automated rewards and feedback
Real-time insights
Organizations That Use This Software:
GlassDoor
GoPro
salesforce.org
Pricing: Contact Blueboard for pricing detail

Kona is a worker wellness software that leverages real-time emotional health data to effectively avoid and address burnout. It contributes to increased workplace teamwork by motivating team participation through meaningful conversations. Employers can rely on Kona to track and support wellness-improvement initiatives that bring benefits to the entire organization. At Kona, empathy and work-life balance are not optional; they are must-haves.
Key Features:
Customizable support workflows
Daily check-ins and live support
Real-time health analytics
Organizations That Use This Software:
Pricing: One team: $99/month; Department: $79/month per team; Company: $6/month per user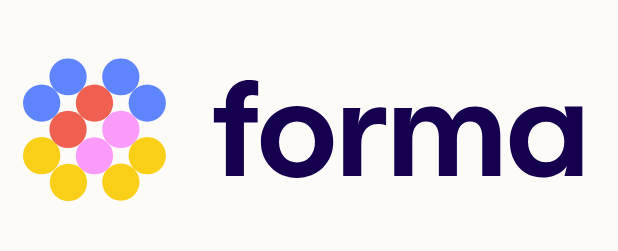 Forma challenges a one-size-fits-all approach to employee well-being through its flexible benefits software. It enables companies to provide competitive benefits packages while providing employees with greater choice in how they utilize their allowances. Forma's suite of products includes Lifestyle Spending Accounts, Health Spending Accounts, Health Reimbursement Arrangements, Flexible Spending Accounts, and more. By switching to customizable spending accounts, organizations ensure that benefits align with each employee's needs and preferences, resulting in a truly personalized and valued wellness experience.
Key Features:
AI-driven personalization
24/7 human support
Benchmarking and analytics
Organizations That Use This Software:
Pricing: Contact Forma for pricing details

Starling offers early intervention for stress, depression, and anxiety to enhance efficiency, lower absenteeism, and prevent burnout. This software helps firms save money on health care by offering prompt, personalized, and proactive support to employees in need. Starling also offers a Return-to-Health employee benefit to help employees who are on leave due to a physical or mental ailment return to work faster.
Key Features:
Digital cognitive behavioral therapy
10-minute mental fitness training sessions
Leadership training
Organizations That Use This Software:
National Head Start Association
Ontario Teachers Insurance Plan
SchoolMint
Pricing: Contact Starling for pricing details

Holisticly's employee wellness software streamlines the distribution of monthly wellness credits to employees, along with a diverse selection of pre-approved exercise and mental health products such as Classpass, Calm, Headspace, and Audible. With their centralized platform, Holisticly consolidates well-being resources at employees' fingertips, enabling individuals to personalize their wellness journey according to their preferences and needs.
Key Features:
Engagement and utilization insights
Only pay for what employees use
No minimum user count
Organizations That Use This Software:
Pricing: Starting at $129/month for up to 50 employees

Bright Breaks addresses issues such as aches, pains, tensions, and stress caused by prolonged sitting at a desk in a remote or hybrid environment. This software automates the scheduling of seven-minute wellness breaks with a wide range of content and over 300 live breaks weekly. Bright Breaks not only improves employee well-being but handles heavy lifting involving the implementation and maintenance of wellness initiatives.
Key Features:
Scientifically-supported
Reward incentives
On-demand library
Organizations That Use This Software:
Air Canada
Hyundai
The Salvation Army
Pricing: Starting at $9,995/year