International HR Day, observed on May 20th, recognizes and celebrates the immeasurable value and positive impact that HR professionals bring to organizations and their people. As the backbone of any organization, HR professionals are instrumental in attracting talent, enhancing the employee experience, and navigating the complexities of a rapidly changing business landscape. This year, the theme of Shaping the New Future highlights the pivotal role of HR in driving a future of work that is inclusive, accepting, and sustainable.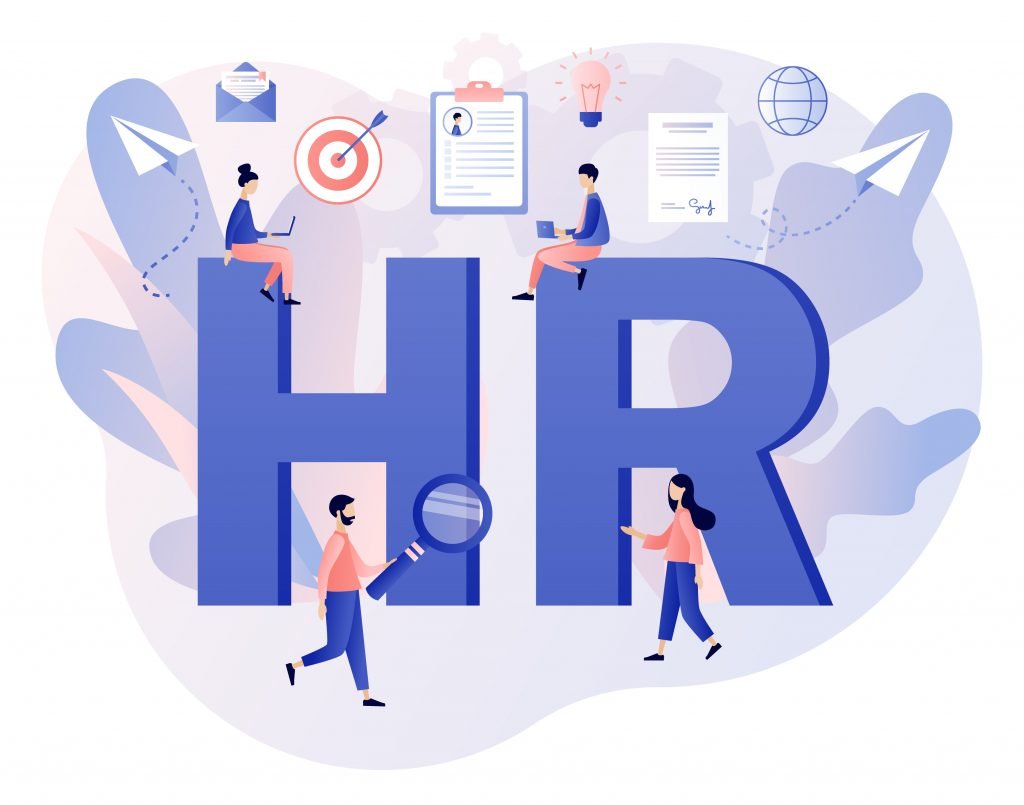 HR professionals are no strangers to the importance of employee retention, as it is a critical aspect of their daily responsibilities. However, human resources has ranked highest in turnover rates among all professions. With the relentless demands of the role, HR professionals are prone to burnout, which is only exacerbated by a lack of recognition and appreciation.
International HR Day is an opportunity to honor human resources professionals' invaluable contributions, reflect on their personal and professional growth, and express how cherished they are within an organization. This article covers the roles of HR individuals, ways to celebrate International HR Day at work, and the significance of genuine appreciation.
Pressed for time? Here's a quick summary…
Human resources is responsible for talent management, compensation and benefits, training and development, adherence to employment laws and regulations, and ensuring a safe workplace.
There are many ways to celebrate International HR Day, from hosting an upskilling session to running a photo contest.
Celebrating International HR Day at work boosts employee morale, encourages teamwork, creates a positive company culture, and enhances employee engagement and retention.
Recognition involves acknowledging achievements or performance, while appreciation focuses on a person's inherent value as a colleague and a human being.
The Importance & Roles Of HR Individuals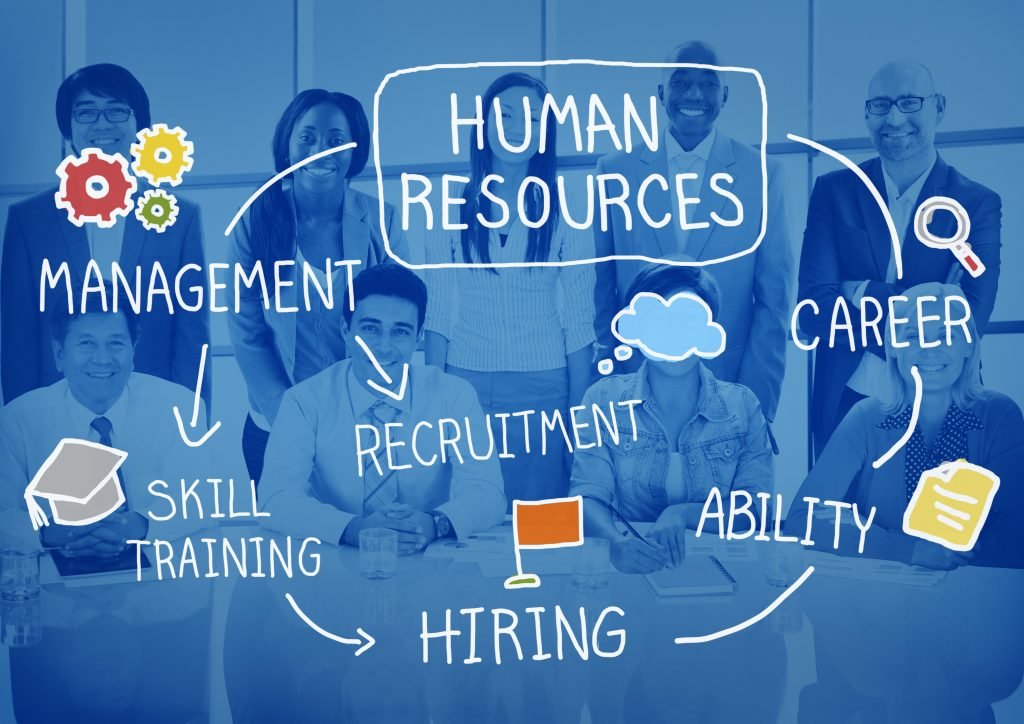 Human resources isn't just the paperwork police or office party planners; it's the secret to the success of any organization. HR drives growth and competitiveness, shapes the work culture and environment, and sustains a business's most important asset—its employees—by locking down their loyalty, engagement, health, satisfaction, and performance.
Talent Management: Recruiting & Retaining A Stellar Team
The talent management team within the HR department plays a pivotal role in recruiting, developing, and retaining top talent. Recruiters are the architects of a strong workforce, responsible for sourcing candidates, conducting interviews, and ensuring a smooth onboarding process.
Employee relations or support works to strengthen the employer-employee relationship. Managers in this role foster employee engagement, job satisfaction, and organizational culture while resolving workplace conflicts and cultivating harmony, productivity, and success.
Compensation & Benefits: Rewarding Excellence & Supporting Well-Being
HR roles in compensation and benefits include designing competitive pay structures and comprehensive benefits packages. They evaluate industry practices, establish fair compensation, and collaborate with talent management for effective succession planning. They also negotiate group health coverage rates and coordinate retirement plans, supporting employees' financial well-being.
Training & Development: Unlocking Potential & Driving Growth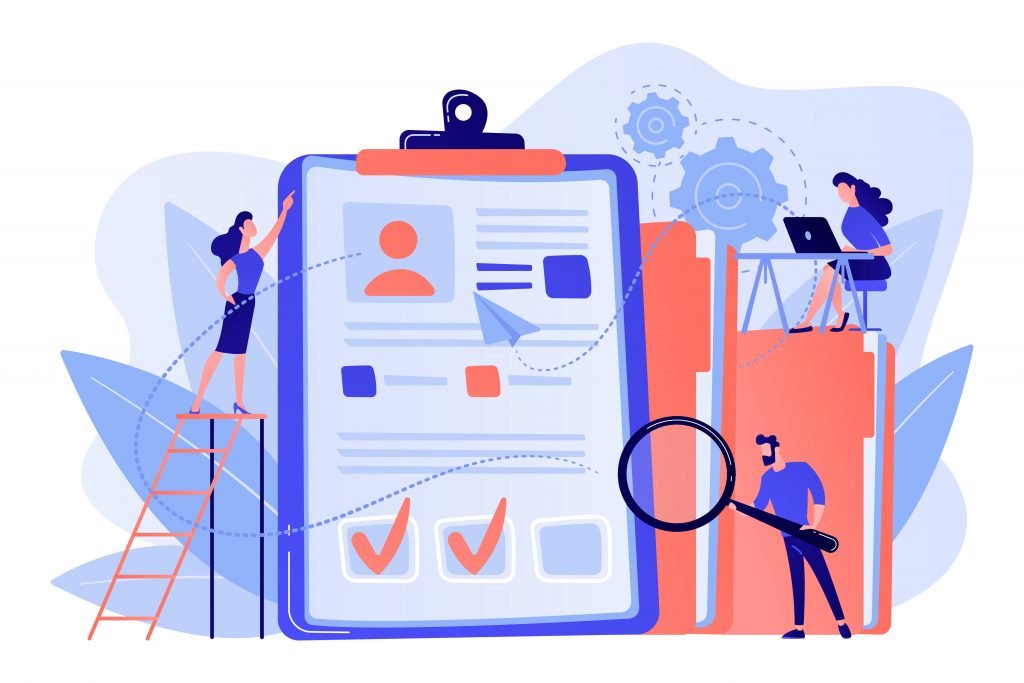 The training and development team empowers employees to reach their full potential in their roles. They equip employees with the knowledge and skills needed for success through orientation programs, leadership training, and professional development initiatives.
HR Compliance: Navigating The Legal Landscape
The HR compliance team ensures adherence to employment laws and regulations, mitigating risks for the organization. They stay updated on complex labor laws, including the Fair Labor Standards Act, Family and Medical Leave Act, and Title VII, among others. By developing comprehensive company policies and working closely with other HR practitioners, they maintain legal compliance and protect against claims.
Workplace Safety: Prioritizing Protection
Creating a safe and healthy workplace is not just a legal obligation but also a crucial strategy for any successful organization. The HR team develops safety training programs, maintains necessary records, and collaborates with benefits specialists for workers' compensation filings. They demonstrate a commitment to the well-being of employees and compliance with the Occupational Safety and Health Administration.
8 Ways To Celebrate International HR Day At Work
Make International HR Day truly special for those who form the backbone of countless company operations. There are many fun ways to celebrate HR team members.
1. Organize A Special Event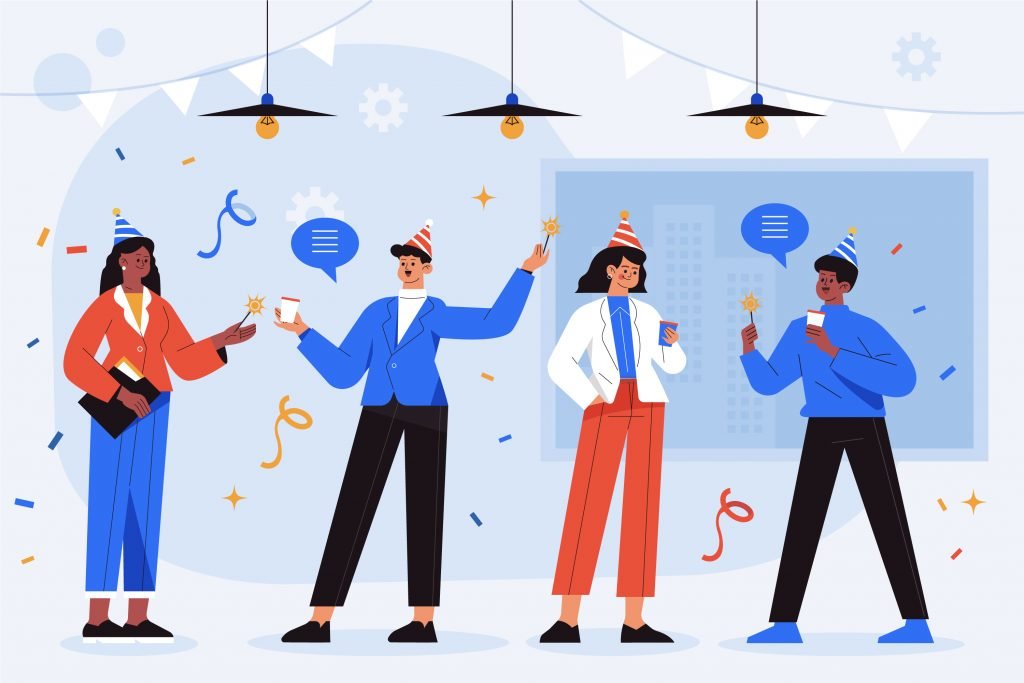 It's typically HR's job to throw company parties, so why not surprise the team with a memorable event in their honor? Whether it's a themed party, team-building activity, or appreciation luncheon, plan an enjoyable experience that honors their dedication and hard work.
2. Recognize & Reward HR Professionals
Express gratitude by recognizing and rewarding HR professionals. Highlight their achievements, milestones, and contributions through certificates, awards, or personalized gifts. For the shining stars on the team, senior leaders can even grant promotions, raises, and bonuses. Let them know just how valuable their efforts are.
3. Write Personalized Messages To The HR Team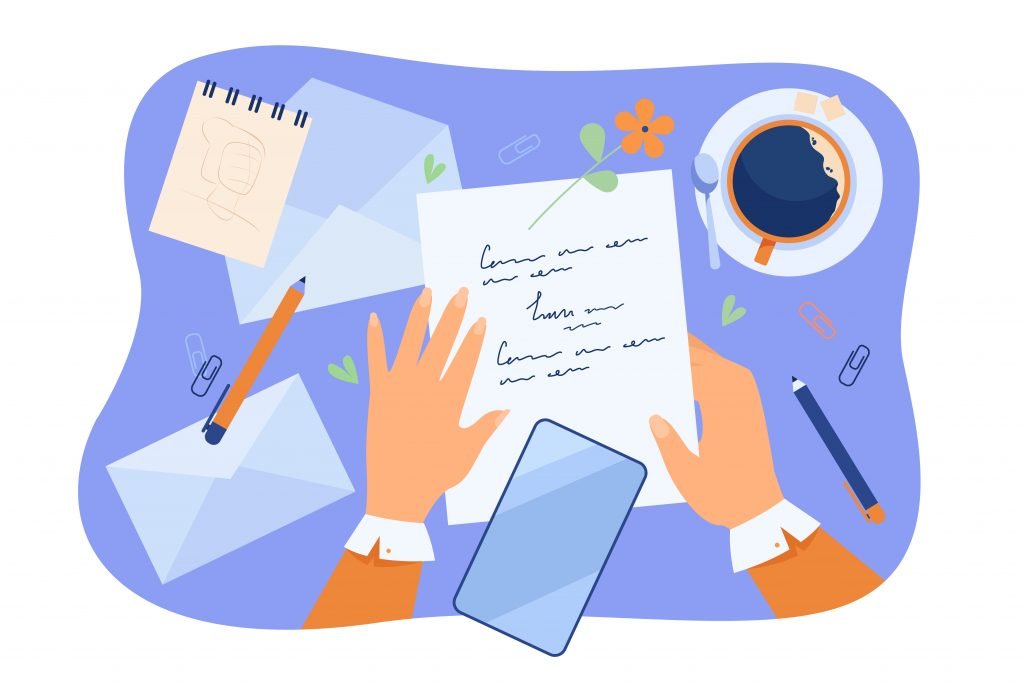 There's something about a handwritten note that carries a personal touch. Take a moment to write heartfelt messages of gratitude for HR team members. Customize them to acknowledge their unique contributions and commitment. It's a simple yet impactful gesture that recognizes their efforts.
4. Send E-Cards
While the charm of pen and paper is undeniable, e-cards offer a modern and meaningful way to convey gratitude to HR professionals, especially for distributed teams. Platforms like Group Greeting allow team members across the company to write and sign individual notes in one convenient location.
5. Host A Knowledge-Sharing Or Upskilling Session
Opportunities for professional development is a priceless gift, and there's much to learn – from how to use ChatGPT in HR operations to the latest techniques in employee engagement. Organize a session where HR professionals can exchange insights, best practices, and innovative ideas. Alternatively, invite an HR industry leader to speak on their knowledge, experience, and emerging trends.
6. Give The Gift Of Efficiency
New technology tools and platforms can make the HR team's lives much easier while equipping them—and the whole company—for success. From modern HR management systems to innovative communication platforms, provide them with the tools they need to streamline processes, enhance productivity, and drive efficiency. This investment in their professional toolkit celebrates their contributions and sets the stage for continued excellence.
7. Create A Video Montage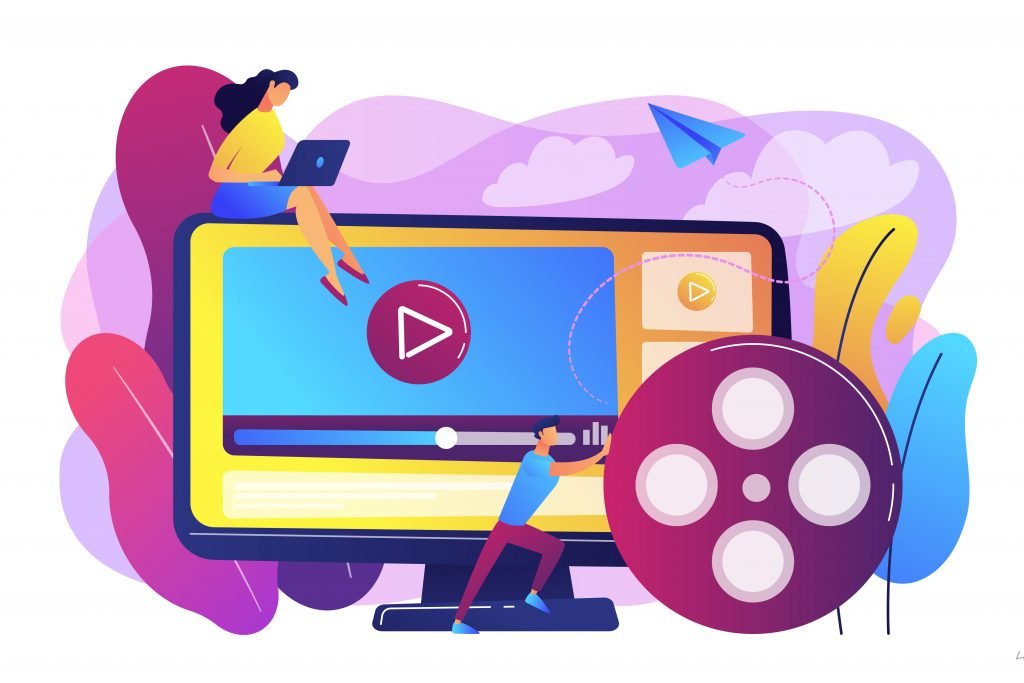 Compile a montage of heartfelt messages, success stories, and memorable moments featuring the HR team. Create a dynamic video highlighting their achievements and impact on the organization. This is a visually captivating tribute that showcases their professionalism and dedication.
8. Run A Photo Contest
Encourage HR team members to capture a day in the life of an HR professional through a photo contest. Whether it's a themed photo shoot or snapping candid moments, this activity promotes team bonding and nurtures creativity.
4 Benefits Of Celebrating International HR Day At Work
While celebrating International HR Day is intrinsically important, it can also unlock a range of positive outcomes that propel organizational success.
1. Boosts Employee Morale
Celebrating International HR Day uplifts employee spirits and creates a positive atmosphere. By acknowledging HR professionals' essential role in shaping the work environment, employees feel valued and appreciated, boosting morale and job satisfaction.
2. Encourages Teamwork
International HR Day brings the team together to honor the collaborative efforts of HR professionals. Teamwork is emphasized through shared celebration and activities, fostering a sense of unity, cohesion, and common goals.
3. Creates A Positive Company Culture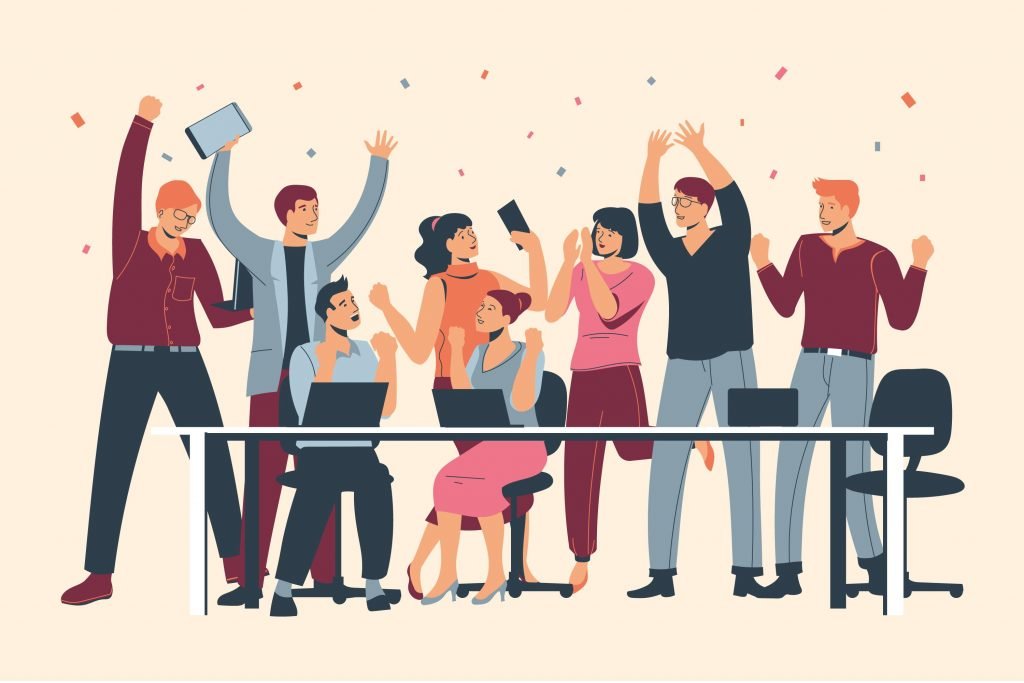 Celebrating International HR Day reinforces the importance of a positive company culture. By recognizing HR's contributions to cultivating an inclusive and supportive work environment, employees are inspired to embrace the company's values, leading to a culture of trust, respect, and collaboration.
4. Enhances Employee Engagement & Retention
Research shows that when employees are frequently recognized for their efforts, they are more likely to stay with the company and perform their best because they feel motivated and valued. Taking advantage of International HR Day by showing the department extra appreciation can reduce turnover and boost performance.
Takeaway: Appreciate HR Every Day
Recognition celebrates actions; appreciation honors individuals.
With HR professionals' profound impact on organizational success, International HR Day holds particular significance for recognizing and appreciating them; but what is the difference between recognition and appreciation? While often used interchangeably, these terms differ in their essence and impact.
Recognition involves acknowledging achievements or performance. This can be in the form of awards, bonuses, promotions, and raises or presented informally with a verbal thank you or public shout-out. These are meaningful and motivating, inspiring employees to strive for further success. However, there are some inherent limitations, since recognition is:
Conditional due to its performance-based nature
Retrospective rather than rooted in the present
Scarce as not everyone can get a promotion, raise, etc.
Offered from the top since formal recognition like promotions, raises, etc. are usually given by senior leaders
On the other hand, appreciation focuses on a person's inherent value as a colleague and a human being. Appreciation is based on acknowledging and valuing individuals beyond their accomplishments, fostering a sense of worth and connection. This is a constant reminder that their unique contributions and presence are cherished.
HR professionals work tirelessly to tackle challenges, drive growth, and support organizational success. So, while International HR Day is a designated time to both recognize and appreciate HR professionals, it is important to extend appreciation beyond the observance. By making gratitude a daily practice, organizations can cultivate a culture where HR professionals feel valued, supported, and motivated to continue their vital work.