On June 28, 1969, police raided the Stonewall Inn, a gay bar in the Greenwich Village of lower Manhattan in New York City, which had served as a safe haven for the LGBTQ+ community. Tensions snowballed, ultimately resulting in several days of protests.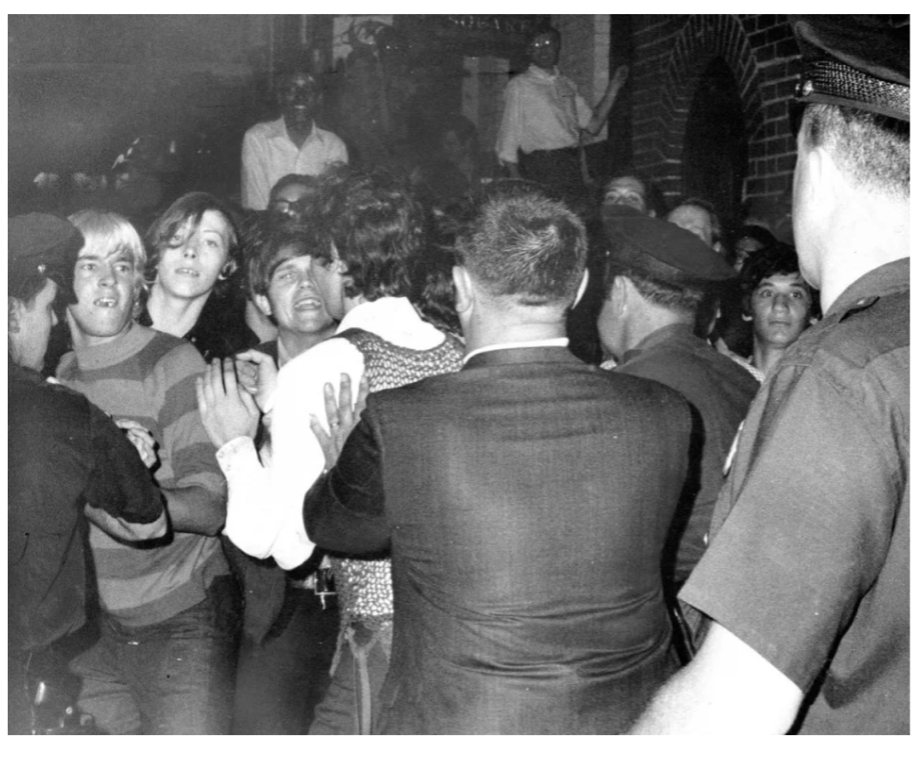 One year later, the first gay pride parades were held in several major cities to commemorate the uprising. Over time, these gatherings expanded into a month-long celebration of the LGBTQ+ community, now known as Pride Month.
In recent years, businesses are increasingly expressing their support for Pride Month with rainbow-colored logos and profile pictures, social media statuses, email tags, and other readily visible indications of solidarity and allyship.

While these are essential steps to take, companies should back them up with other more impactful actions. Here of five non-standard ways companies are supporting the LGBTQ+ community during Pride Month.
#1 Creating LGBTQ+ Inclusive Benefits
LGBTQ+ individuals often fail to get the intended wellness enhancements out of their benefits packages either because their needs are different or must be met differently. Adjusting company wellness benefit so they serve the needs of members of the LGBTQ+ community as much as any other population is a critical component of being an ally.
Some examples of ways companies are creating inclusive benefits packages include:
Uber

: Offers benefits for LGBTQ+ specific health and medical support including gender transitioning and family planning

Newfold Digital

: Provides benefits like transgender-inclusive healthcare and non-gendered parental leave policies

ADP

: Provides family benefits for same-sex couples (e.g., fertility benefits, surrogacy, adoption, and paid parental leave), coverage for gender-affirming procedures, and free counseling sessions for mental wellbeing
#2 Releasing An LGBTQ+ Themed Product
Companies can supplement their public declarations of support for the LGBTQ+ community by creating products designed to highlight their customers as allies and fight against harmful trends and stereotypes.
Some examples of companies creating LGBTQ+ themed or inspired products include:
Levi's

: Released a genderless and size-inclusive denim collection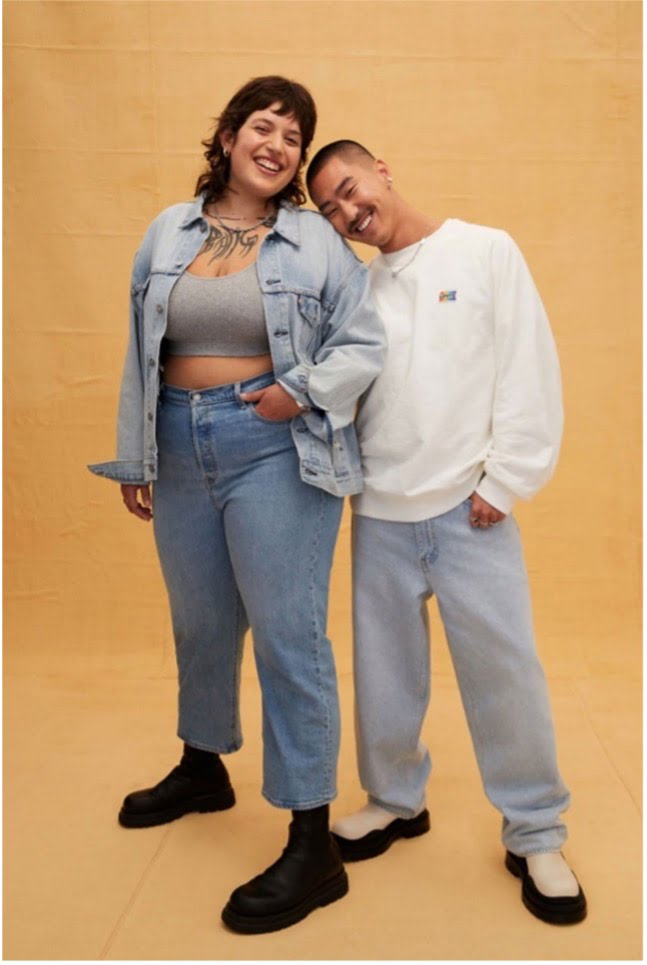 Skittles

: Gave LGBTQ+ artists the opportunity to re-design their rainbow-themed packaging based on how they see the rainbow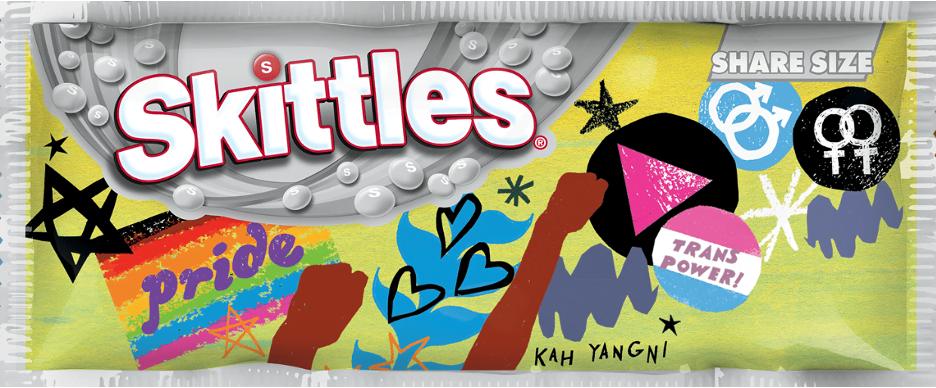 Apple: Released a pride edition band for its apple watch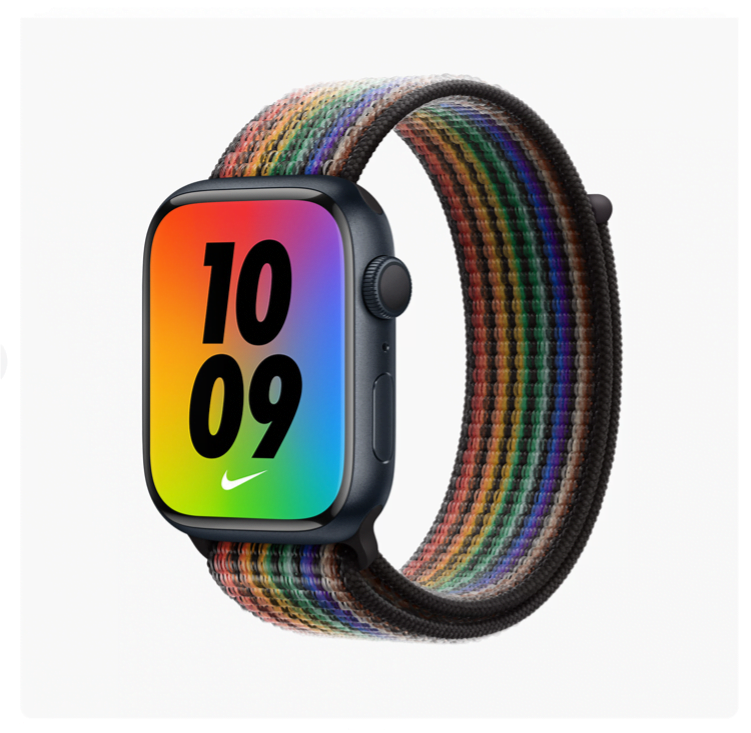 #3 Donating To Foundations And Causes
Just a few weeks after the Stonewall uprising, groups began coalescing to protect the rights and liberties of LGBTQ+ people. Today, countless organizations are fighting for these communities. Donating to LGBTQ+ foundations is a great way to have a tangible impact on important causes.
Some examples of companies donating to foundations and causes include:
Fabletics: Donating $25,000 to GLAAD, which fights LGBTQ+ discrimination in the media
Ugg: Donating $125,000 to The Trevor Project, which offers crisis intervention and suicide prevention services to LGBTQ+ youth
Saks: Donated a total of $245,000 over the past four years to the Stonewall Inn Gives Back Initiative, the official charitable organization of Stonewall Inn Riots
Companies that can't afford these donations can consider offering smaller contributions or raising awareness by promoting the foundations internally and externally.
#4 Offering Educational Resources And Events
Though bias and discrimination towards members of the LGBTQ+ community are less frequent than they used to be, they still happen far too often. In the workplace, these attitudes often manifest in what is known as microaggressions. According to research conducted by McKinsey & Company, 76% of LGBTQ+ men and 82% of LGBTQ+ women experience microaggressions at work.
One of the best ways to combat this behavior is to provide educational resources intended to undermine the beliefs and attitudes that give rise to them.
Some examples of companies offering educations resources and events include:
JOOR: Brought in Svetlana Stoli, a famous drag queen, to host an LGBTQ+ trivia night
Cedar: Hosting several educational panels, including one on gender-affirming healthcare with medical professionals
Kate Spade: Releasing a series of videos inviting members of the LGBTQ+ community to share their stories
#5 Supporting Pro-LGBTQ+ Policy And Legislation
Several pieces of legislation threaten the rights and liberties of members of the LGBTQ+ community. For example, Florida's so-called "Don't Say Gay" bill restricts the language teachers can use regarding LGBTQ+ topics in schools. South Carolina's Medical Ethics and Diversity Act stands to excuse medical practitioners, healthcare institutions, and healthcare payers from providing care that violates their conscience.
In response, companies can actively fight these bills and support pro-LGBTQ+ proposals and politicians either through financial contributions or public indications of support.
Some examples of companies taking a political approach include:
Apple: Hired a team of lobbyists to oppose legislation that would limit the rights of transgender people and their families in several states
Starbucks: Joined 170 companies, including Marriott, Hilton, American Airlines, and Airbnb, in collaboration with the Human Right Campaign to pen an advocacy statement opposing legislation that discriminates against the LGBTQ+ community
Coca-Cola: Teamed up with other Georgia businesses to oppose Freedom Restoration Act (anti-LGBTQ+ legislation) in 2020 and continues to fight similar legislation in Mississippi, Missouri, and Tennessee
Takeaway
Corporate celebrations of Pride Month are essential both for signaling to employees that your organization is an ally and for contributing to the fight to protect the rights and liberties of LGBTQ+ individuals. The strategies listed above offer ways of honoring Pride Month that go beyond the standard practices to achieve these aims.
Of course, they won't all be feasible for every company. Organizations must consider their budgets, cultures, and the individual needs of their employees when deciding which supplemental Pride Month actions to take.