As more and more organizations adopt remote or hybrid work models, managers are turning to productivity monitoring tools to keep tabs on their teams. According to The New York Times, eight of the ten largest private U.S. employers track individual workers' productivity, many in real-time. Another survey from ExpressVPN found that three in four managers employ some form of monitoring solution to track productivity.
The increase in employer interest is undeniable. However, employee monitoring tools can come with potentially unintended consequences.
What Is Employee Productivity Monitoring?
With the goal of making work more productive, most monitoring tools track employees' activities (or lack thereof) and provide managers with data on what their teams are doing during work hours.
Some monitoring applications log where and how much time employees spend on certain apps and websites. There are also mouse and keyboard trackers that record active work time. The more intrusive solutions offer real-time screen and webcam recordings to monitor physical presence, or grant managers access to calls, emails, and chat messages. Most solutions fall somewhere in between.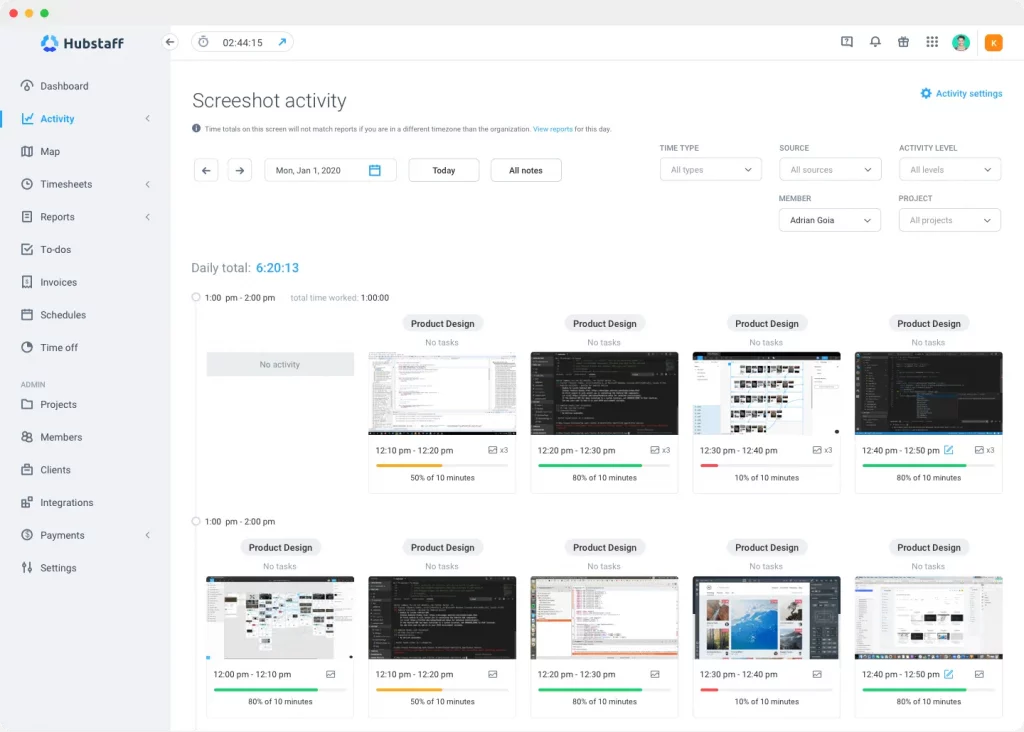 While productivity monitoring has been ubiquitous in low-paying jobs, it has made headway in white-collar jobs in recent years. J.P. Morgan tracks how employees spend their days, from how much time they spend on phone calls to how many emails are sent. UnitedHealth Group uses keyboard activity data to supplement decisions on compensation and bonuses. Metropolitan Transportation Authority in New York went so far as to allow their engineers and other employees one day of remote work a week in exchange for full-time monitoring.
Why Companies Invest In Employee Tracking Technologies
The appeal of these programs is simple, especially for organizations with a remote or hybrid workforce. If companies know what employees are actually doing when working from the comfort of their own home, they can make better hiring and firing decisions while still allowing employees flexibility on where they work.
There are some potential short-term benefits, such as a temporary boost in productivity. If employees know that they are being constantly observed, some will inevitably work longer hours or take shorter breaks to avoid getting penalized. 32% percent of respondents from the ExpressVPN survey reported taking fewer breaks because of it. Monitoring can also help to weed out low performers. After implementing a tracker, a manager described having "newfound powers of near X-ray vision into what employees were doing other than working": playing video games, programing bots to mimic typing, working two jobs and programming for other businesses, and subcontracting their work out to lower-paid workers.
It is not just people who can be monitored but processes too. Some tracking technologies promise to help identify unproductive meetings, helping companies take back lost time from these hard-to-decline time sucks.
Problems With Employee Productivity Tracking
Inaccuracies And Lack Of Context
Ironically, the primary complaint against tracking technologies is how inept they are at documenting actual productivity. Relying heavily on computer activities, trackers often miss productive but offline work hours, such as time spent thinking, writing notes, or chatting with colleagues or clients. UnitedHealth social workers reported getting marked idle for lack of keyboard activity while counseling patients. Some managers had to remind employees to jiggle their mice during meetings and training sessions to avoid being marked up.
Trackers also tend to have a narrow view of what productivity means, often at the expense of other aspects of the job. For example, some grocery chains measure productivity by how quickly a cashier scans items. This degrades customer service since it is harder to be patient with elderly shoppers or others who move slowly. Office workers might opt to do mindless work but produce a digital footprint rather than spend quiet time brainstorming and optimizing their workflow.
Mutual Distrust
Most importantly, the usage of productivity trackers promotes a sense of distrust between a manager and their team. The ExpressVPN study showed that 74% of managers say remote work makes them feel a lack of control, and 59% don't trust employees to work without digital supervision. These tools give them back a sense of control.
However, it's hard to be excited about work when employees feel their managers don't have faith in them. This lack of confidence can lead to lower productivity, lower engagement, lower satisfaction, and higher burnout. The same study showed that 56% of employees feel stress and anxiety about their employer surveilling their communications. Forty-one percent constantly wonder if they are being watched.
When unsustainable work expectations and lack of workplace flexibility are the top reasons people quit, productivity trackers certainly don't help retain workers.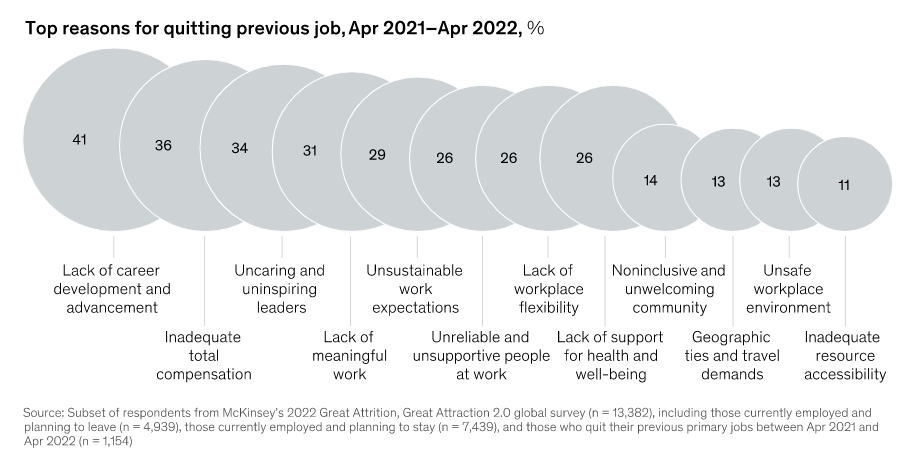 Invasion Of Privacy
It is not hard to see how productivity tracking solutions provoke a sense of a dystopian future with zero sense of privacy for employees, and they are making it known they don't want it. Nearly half (48%) of employees surveyed in the ExpressVPN study would be willing to reduce their pay if it meant not being subjected to surveillance. In fact, 1 in 4 would take a 25% pay cut. Fifty-four percent go so far as to say they would be likely to quit if their employer implemented surveillance measures.
Key Takeaways
While it is understandable to have some concern over productivity when employees are not consistently coming into the office, companies must carefully consider whether and how to track productivity.
If companies decide to implement trackers, transparency is key. A clear change management strategy with upfront communications regarding what data is collected and how it is used is perhaps the most critical step for a successful rollout.
If possible, this information should be communicated through managers. Gartner's research showed employees prefer to receive information from their boss versus someone else in their organization. This signals to employees the information is important and allows managers to contextualize the purpose behind monitoring more easily to their direct reports.