It is no secret that nutrition plays a major role in having a healthy population. Unfortunately, it never comes as a surprise when an employer hosts a "lunch and learn" on nutrition, and supplies pizza for the attendees. This kind of contradiction is widespread, and while it may attract greater numbers for the event, it undermines the entire point of getting employees to come.
Pizza is a common choice to get people to come to something that may be reluctant to join initially because of course, it tastes amazing. That being said, there is absolutely no reason why healthy snacks cannot also taste good. This is why we've compiled the below list of the best nutritious and tasty snack brands to stock up in your kitchen area. As we test out new snacks and brands, the list will continue to grow, so make sure to check back every month or so!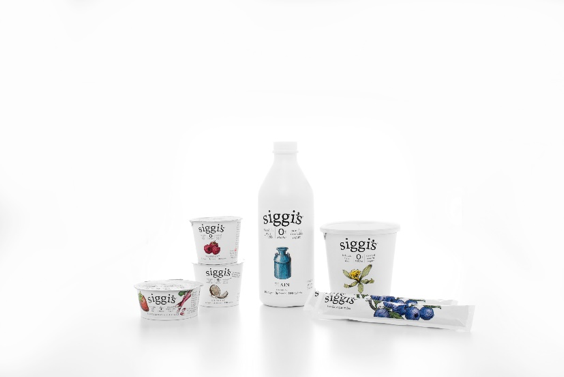 Yogurt is already well known as a healthy snack. However, the large majority of brands pack their yogurts with sugar and additives to make them taste more like melted ice cream. A relatively new brand, siggi's breaks the trend of highly formulated yogurts by using skyr, a yogurt popular in Scandinavia. In terms of micro and macro nutrients, skyr is very comparable to greek yogurt, although it has even less fat and sugar, and often higher protein. On top of this, it has a creamier, less tart taste, meaning that it does not need to be supplemented with heavy sugar content and flavoring like most greek yogurt brands do. The high protein helps satiate and keep you full, while the probiotics inherent with all yogurts keep your gut health in check, which research has shown to be increasingly important in overall wellbeing and preventative of many diseases.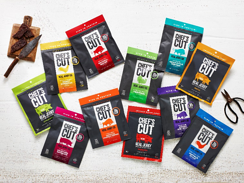 No, jerky is not just gym rats. Meat jerkies are an excellent snack thanks to typically being very high in protein, low in fat and low in carbs. Also, the chewiness factor helps trick your brain into thinking that it is consuming more food than it actually is, while also lengthening the time it takes to eat. This leads to taking in less overall calories with more protein. Chef's Cut in particular has an incredible ratio of fat, carbs, and protein, making it a top choice in the category.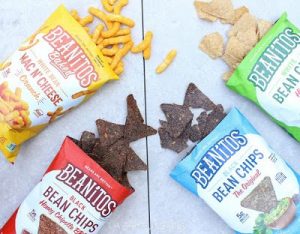 Via some engineering miracles, the savvy inventors over at Beanitos have revolutionized the chip. Beans are already known broadly for their health benefits due to being very low to no fat, high in fiber and high in protein. Those same properties can be found in the Beanitos chips since, well, they're made out of beans. They are also rich in micronutrients that most Americans are lacking, such as folate and magnesium. Equally as important though is that these things taste GREAT. They have the same crunch and consistency as your favorite potato chip, and come in a broad variety of flavors that will satisfy any craving.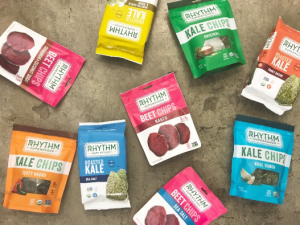 It seems that getting creative with chips is in right now, as Rhythm Superfoods has also taken a new approach to the staple snack. Rhythm offers kale and beet chips, along with some other creative health snacks. They perfect the macronutrient formula by achieving an extremely tasty snack with high protein, high fiber, and low fat (I think you're seeing a trend for what qualifies as a healthy snack). Kale and beets are repeatedly promoted by nutritionists and doctors because they are so heavily lacking in the standard American diet. Combine Rhythm's chips with Beanitos, and you basically have a fully rounded diet addressing nearly all of your macro and micro nutrient needs. Look at what you can achieve from just chips!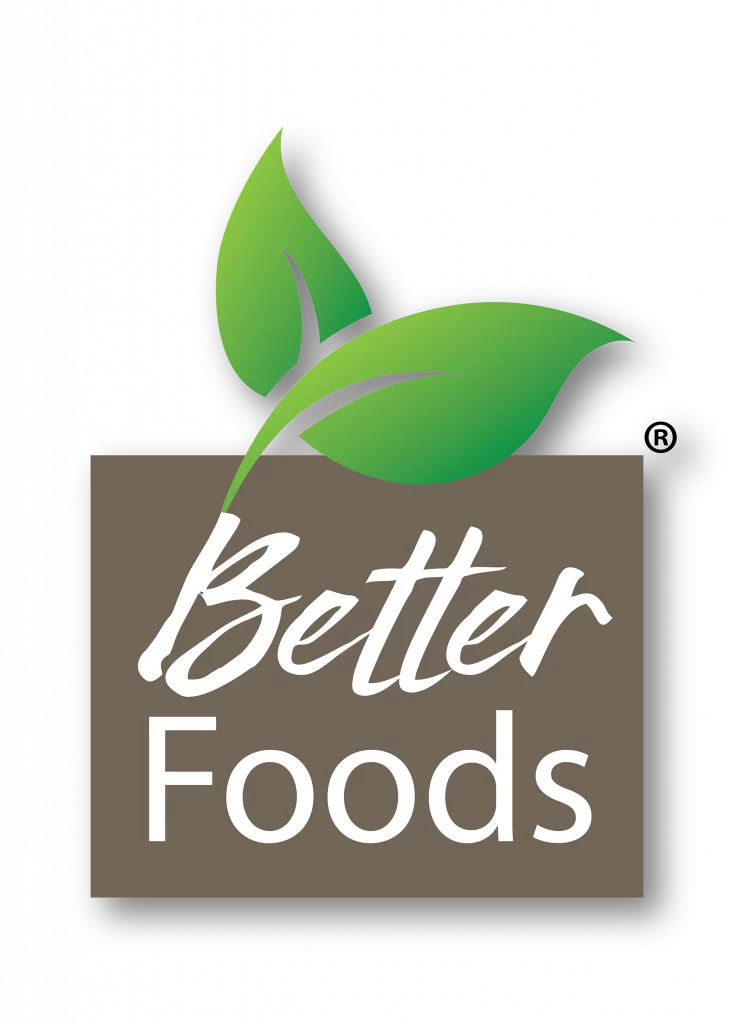 You really can't go wrong with any of the BetterFoods products. They have trail mix, salad toppers, and even cereals. Trail mix in particular is an office kitchen favorite, and for good reason. In general, a trail mix is a solid blend of micro and macro nutrients since nuts are such a nutritiously dense food source. There are a lot of trail mix brands out there, but BetterFoods does an especially good job of blending various unique ingredients to make their trail mix stand out above the others. On top of the classic trail mix nuts like cashews and walnuts, they also include pumpkin and sunflower seeds, and then take the nutritional value to the next level by adding in goji berries, golden berries, and white mulberries to name a few. This is for only one of their blends, and they have a few more with other unique health properties. If you're going to put a trail mix in your office kitchen, make sure you're choosing one that will truly boost employees' health.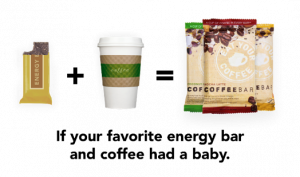 There are probably plenty of bar-type snacks in your office kitchen already. But how many of them are healthy? How many of them also contain a cup of coffee in each bar? A wild guess: none of them. The Eat Your Coffee Bar is a truly one-of-a-kind bar; rather than the typical all-grain ingredients, they use cashews, oats, coconut, chia seeds, dates, quinoa, and cocoa to give an extremely rich blend of micro nutrients and healthy fats, as well as all-natural coffee. By putting coffee into the already nutritious bar, you not only enable employees to get their energy on the go, but it also reduces the need for adding in extra calories via creamers, sugar, or other additions that are put into liquid coffee. That calorie reduction adds up over time to incredible weight loss. Additionally, they are offering a free trial of their bars just for offices!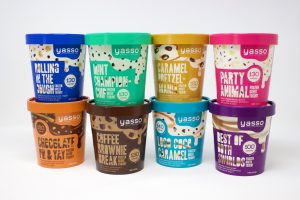 Started by childhood best friends (check out their website for greater insight into this fantastic story), Yasso makes ice cream binges dramatically healthier by swapping out traditional ingredients for a greek yogurt base. There are a number of other greek yogurt ice cream brands out there, but after intensive testing in the Wellable labs, Yasso is probably at the top. It's high in protein, low in calories, and avoids many of the odd ingredients found in competing low-calorie ice cream brands. If you've got an ice cream party coming up at your office, this should be your go-to option.
Did we leave out any awesome company? Let us know in the comments section below!