Employee recognition is vital to retaining high-performing and engaged workers in today's fiercely competitive business landscape. When employees receive frequent and appropriate recognition for their efforts, they are more likely to remain with the company and be highly motivated to deliver their best. Conversely, they're more likely to jump ship when their contributions go unnoticed.
While expressing gratitude through a simple "thank you" can make a difference, there are numerous other ways to demonstrate appreciation to employees. In fact, there is an entire day dedicated to recognizing employees for their hard work!
When Is National Employee Appreciation Day?
National Employee Appreciation Day is an annual observance that takes place on the first Friday of March each year. This year, the day falls on Friday, March 3rd, 2023.
With employee recognition at the core of employee engagement, it's imperative to take advantage of this day to make workers feel recognized and valued. This ultimate guide covers 25 unique ways to acknowledge and celebrate Employee Appreciation Day, as well as 20 thoughtful gift ideas, and 15 inspirational quotes that can elevate any card!
What Is Employee Appreciation Day?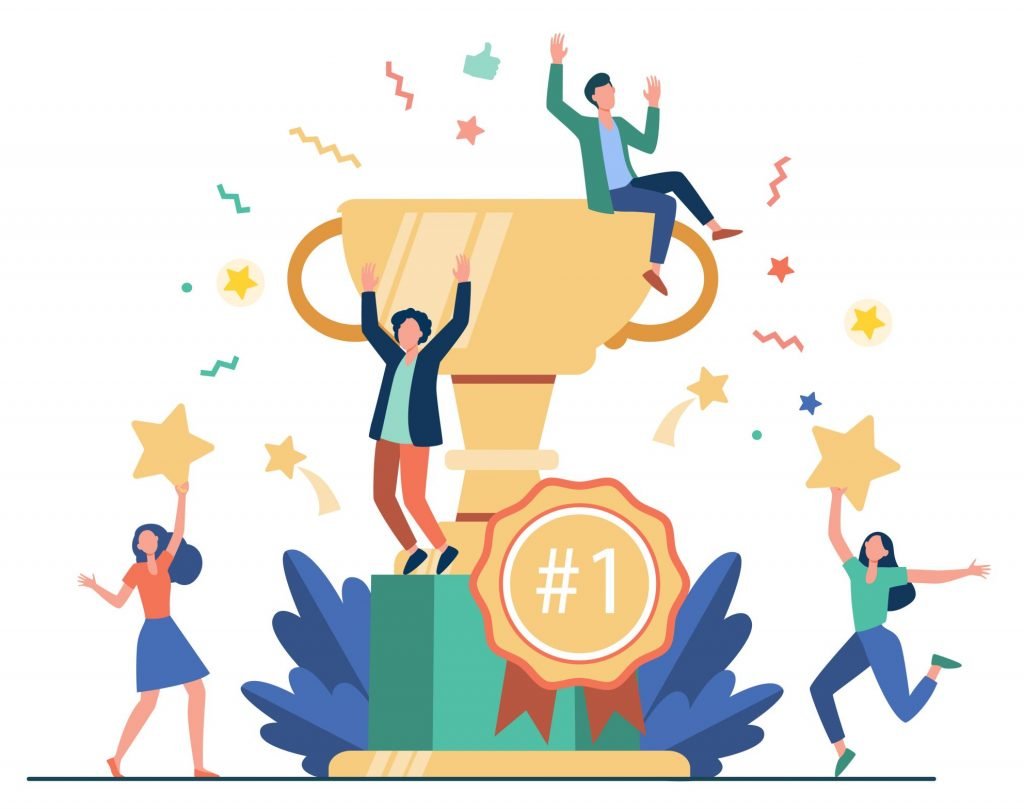 National Employee Appreciation Day is a special occasion dedicated to recognizing and celebrating employees' hard work and contributions in the workplace. This day presents a unique opportunity for employers to express their gratitude towards their workforce, which in turn can boost morale, promote team spirit, and increase job satisfaction. Appreciating employees goes beyond just recognition; it is also an effective way to foster a positive and supportive company culture, ultimately leading to improved employee retention.
25 Ways To Celebrate Employee Appreciation Day That Your Team Will Actually Appreciate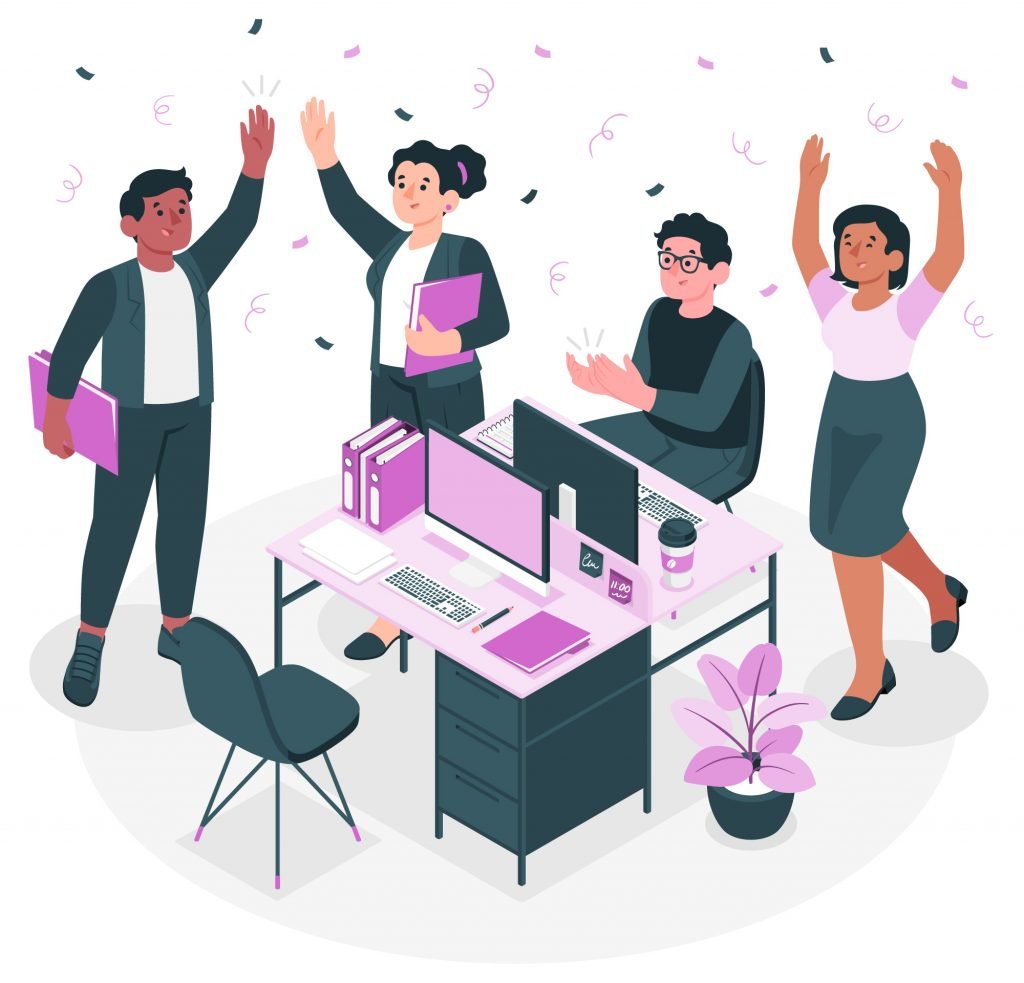 Half-Day Off:
Give hardworking employees a much-needed break by offering them a half-day off on Employee Appreciation Day. This is a simple yet effective way to show gratitude for their dedication to the company and provide them with extra time to tend to personal needs.
Employee Awards Ceremony
Hosting an employee awards ceremony is an exceptional way to recognize top performers for their hard work and achievements, as well as acknowledge company-wide efforts.
Task Takeover Or Trade-Off
Lighten employees' workload for the day by taking some tasks off their plates. Alternatively, allow them to trade tasks they don't want to do for ones they would rather work on.
Personal Project Time
Sometimes, it feels like there aren't enough hours in the day to work on personal projects. Allow employees to devote a few hours or an entire workday towards passion projects or side hustles unrelated to the company. This is a significant way to show employees that the company cares about their personal growth and interests.
Ice Cream Outing
Nothing says "thank you" quite like a sweet treat! Treat employees to an ice cream outing for a fun and tasty way to show appreciation while giving everyone a chance to bond outside the office.
Dessert Bar
Satisfy employees' sweet tooth by setting up a dessert bar in the office. An ice cream bar with an array of flavors and toppings is a great substitute for an outing and gives employees the power to create their dream sundae! Alternatively, opt for cupcakes, cookies, brownies, or chocolate fondue, ensuring employees feel valued with every bite.
Game Day
Team members are sure to feel appreciated with an afternoon dedicated to playing their favorite board games, video games, or a friendly game of office trivia.
Comedy
Laughter is the best medicine, so what better way to show appreciation than indulging employees in some comedy? This can be done by hosting an open mic night for employees to showcase their stand-up skills, inviting a comedian to perform in the office, or organizing a trip to a local comedy club.
For remote employees: Have a comedian join a remote meeting session or host an open mic night on Zoom or Teams.
Mindfulness Session
A guided meditation, yoga class, or stress-relief workshop will relieve employees' stress while also showing the company values their overall health and happiness.
Volunteer
Whether it's a day at a local food bank or a beach clean-up, a volunteer event will make employees feel good about making a difference in their community.
Donate
Show your employees that their opinions and charitable spirit are valued by allowing them to pick a cause to donate to. This could be a local charity or a national organization, as long as employees feel invested in the decision-making process and proud of the impact they're making.
Team Picnic
Some fresh air, sunshine, and food make for a well-rounded Employee Appreciation Day activity. Plan a team picnic in a local park or outdoor space with games, activities, and lunch options, giving employees time to socialize and enjoy the outdoors.
Food Truck Lunch
Bringing a food truck to the office for lunch will be a treat to the usual packed sandwiches and salads. For teams with varying food restrictions or preferences, trying different food trucks is an inclusive activity that will leave everyone happy and fulfilled.
Movie
Transform the meeting or break room into a makeshift theater and delight employees with an afternoon movie. This activity is low maintenance, but employees will love the opportunity to sit back, relax, and enjoy a good film!
Bowling
An afternoon of bowling is a great outing that promotes teamwork and camaraderie while ensuring everyone has a blast.
Ping-Pong
Bring a ping-pong table to the office and host a tournament or give employees extra breaks to run games as they please. Employees will love the opportunity to take a break from work and engage in friendly competition.
Get Creative
Research shows that having creative outlets boosts job performance, so why not promote creativity on Employee Appreciation Day? From painting and coloring to collaging and pottery, employees will appreciate the opportunity to dive into their creative side.
Cooking Class
Food is often considered a universal love language, so organizing a cooking class at a local restaurant or a DIY session in the office kitchen is a fun way to express appreciation for employees.
Happy Hour
Whether it's a cocktail hour in the office or a trip to a local bar, a happy hour is a great way to unwind and socialize with colleagues after a hard week's work.
Field Trip
Shake up the work routine and organize a field trip for employees. This could be a trip to a nearby museum, an amusement park, or a local attraction. The goal is to have fun and build camaraderie outside of the office.
Pool Party
As the weather warms up, a party at a nearby pool or coworker's house is an enjoyable way to bring employees together and soak up the sunshine. Be sure to provide food and drinks, games, and music to make the event even more memorable!
Pet Playdate
Nothing brings more joy to pet owners than their furry friends! Spending time with animals is a terrific way to relieve stress and promote well-being. Allow employees to bring their pets to the office or organize a pet playdate at a local park on Employee Appreciation Day.
Spa-ffice Day
Consider bringing a professional massage therapist into the office to provide employees with 15-minute neck, hand, and foot massages. This spa-ffice day will ensure employees feel relaxed, recharged, and appreciated.
DJ Day
Employees can take turns playing their music in the office for a fun and lively atmosphere on Employee Appreciation Day. This promotes a positive work environment while encouraging employees to get to know each other's music tastes!
Work From Home Days
Whether the company is fully in-office or follows flexible work arrangements, crediting employees with additional work-from-home days provides freedom and shows them they are trusted to do their work anywhere. This is a fantastic way to help employees achieve better work-life balance while maintaining productivity.
20 Employee Appreciation Day Gift Ideas Your Team Will Love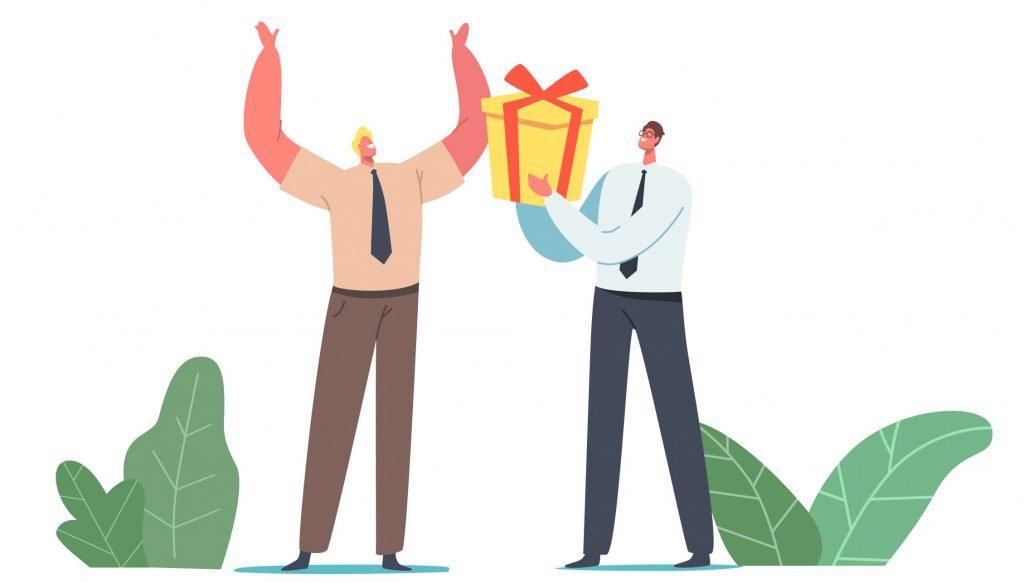 Gift Cards
Gift cards are a simple and versatile gift option that can be customized to fit individual preferences. Consider offering gift cards to popular retailers or restaurants to show appreciation for a job well done.
Company Swag
Providing company-branded items such as t-shirts, hats, or water bottles can help boost team spirit and foster a sense of belonging.
Self-Care Package
A thoughtful self-care package shows the company cares for employees' well-being. Consider including aromatherapy candles, essential oils, and other items to help employees relax and recharge.
Raffle
While purchasing each employee a large-scale item might not be within budget, holding a raffle is an exciting way to give everyone a chance to receive an electronic device, event tickets, or other luxurious offerings.
Uber Credits
Providing Uber credits is a useful and practical option for employees who may have a long commute to work. It is also a great gift to encourage personal outings!
Desk Decorations
Providing fun and unique desk decorations can help make the workplace feel personalized and lively. These can be succulent plants, picture frames, or candles.
Equipment Upgrades
If any tools are outdated, like technology or resources, upgrading this equipment will be highly appreciated by employees and will ensure a high-quality work experience.
Fun Office Additions
Whether it's a ping-pong table or beanbag chairs, adding some fun additions to the office can help build company culture and make the space more welcoming.
VIP Parking
Providing the most convenient parking spot might seem like a small privilege, but this can feel like a luxury for employees who drive to the office and make their mornings much more enjoyable.
Meal Reimbursements
Providing meal reimbursements is practical yet impactful and will help workers save some extra money and enjoy the food of their choice.
Books Or Audiobooks
Providing books or audiobooks that align with the company's purpose or values can be a wonderful way to show employees that the company cares about their personal and professional growth.
LinkedIn Recommendation
Writing a LinkedIn recommendation is a meaningful way to endorse employees' hard work. This gesture is public, free, and a way for employers to show they care about employees' future success – even if it's at a different company.
Social Media Shoutouts
With the prevalence of social media, what better way to acknowledge employees than by giving them a shoutout? Whether a quick post on the company's Instagram or a more detailed message on LinkedIn, most employees will love seeing their hard work recognized in a public forum.
Thank You Notes
Recognition does not always have to be public; in fact, 43% of employees prefer to receive recognition privately. Take the time to write a personalized note to each employee, highlighting specific ways they have positively impacted the company. This simple gesture can go a long way in boosting employee engagement by showing them that their contributions are genuinely cared about.
Employee Appreciation Slideshow
It's often said that a picture is worth a thousand words, so creating a slideshow with memorable moments and achievements from the past year is a great way to express appreciation for employees. Consider including photos from company events, important milestones, and team-building activities that highlight positive company culture. Adding captions and music can make it even more engaging!
Employee Appreciation Video
If a picture is worth a thousand words, a thank-you video can take employee recognition to the next level. This can be presented in a meeting for employees to view together and also makes for a lasting keepsake to revisit time and time again.
Personalized Gifts
Monogrammed or engraved journals, pens, or water bottles are thoughtful gifts that will make each employee feel special.
Subscription Service
A gift that keeps on giving will show appreciation for employees beyond Employee Appreciation Day, whether it's a meal delivery service, a magazine subscription, or a streaming service.
Wellness Program
Implementing a wellness program that provides reward incentives for engaging in healthy activities is another gift that keeps on giving while supporting employees on their well-being journeys.
Travel Accessories
Luggage tags, passport holders, or other travel-related gifts are perfect for employees who frequently travel for work or have upcoming vacations planned.
15 Inspirational Quotes That Will Elevate Any Employee Appreciation Card
"Alone we can do so little; together we can do so much." – Helen Keller
"Talent wins games, but teamwork and intelligence win championships." – Michael Jordan
"If you want to lift yourself up, lift up someone else." – Booker T. Washington
"We think, mistakenly, that success is the result of the amount of time we put in at work, instead of the quality of time we put in." – Ariana Huffington
"Gratitude can transform common days into thanksgiving, turn routine jobs into joy, and change ordinary opportunities into blessings." – William Arthur Ward
"If everyone is moving forward together, then success takes care of itself." – Henry Ford.
"In a gentle way, you can shake the world." – Mahatma Gandhi
"Hard work beats talent when talent doesn't work hard." – Tim Notke
"Success isn't always about greatness. It's about consistency. Consistent hard work leads to success. Greatness will come." – Dwayne "the Rock" Johnson
"Talent is nothing without dedication and discipline, and dedication and discipline is a talent in itself." – Luke Campbell
"To succeed, work hard, never give up and above all, cherish a magnificent obsession." – Walt Disney
"Success is no accident. It is hard work, perseverance, learning, studying, sacrifice and most of all, love of what you are doing or learning to do." – Pele
"Always make a total effort, even when the odds are against you." – Arnold Palmer
"It is the long history of humankind (and animal kind, too) that those who learned to collaborate and improvise most effectively have prevailed." – Charles Darwin, scientist
"We must find time to stop and thank the people who make a difference in our lives." – John F. Kennedy