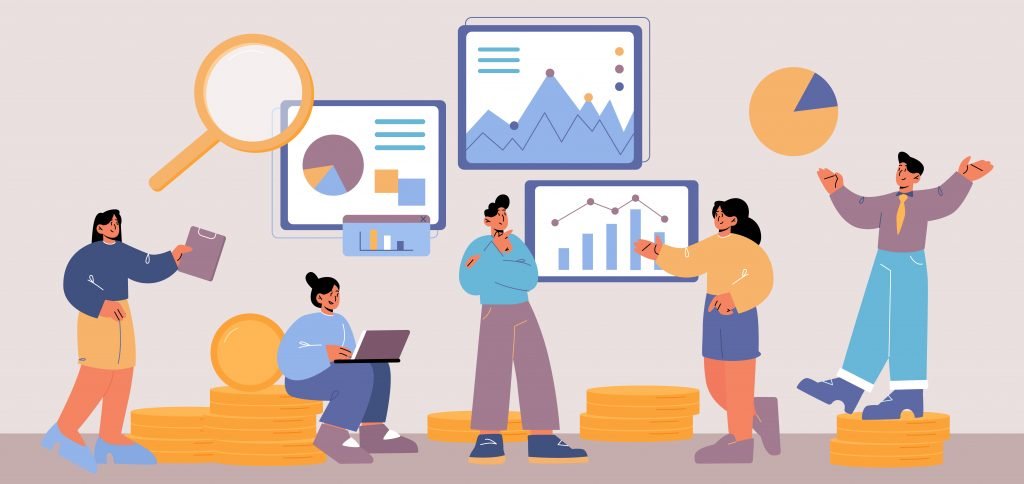 Employee wellness is a critical issue for businesses of all sizes in today's competitive and demanding workplace. Employee health and satisfaction have been linked to increased productivity, better engagement, and higher profitability. Having access to the latest employee wellness statistics can help employers understand the impact of creating a healthier work environment and aid in building an employee wellness program or plan.
Employee wellness covers a wide range of topics such as physical fitness, mental health, work-life balance and so much more. This article will explore a variety of employee wellness statistics and how they can impact an organization's success. Employee wellness has never been more important in organizations around the world; understanding these statistics is an essential first step to creating a happy and productive workforce.
15 Employee Mental Health Statistics
Employee mental health is an essential component of overall employee well-being. When employees can maintain healthy and positive mental states, they can take on their roles with confidence and enthusiasm, leading to higher productivity and job satisfaction. Employers must create an environment that encourages employees to take care of their mental health, including offering access to resources like counseling and mental health services.
Additionally, employers should promote supportive practices within their workplace such as regular check-ins with employees, flexible work hours, and a collaborative yet stress-free atmosphere. By taking these steps to cultivate an environment of mental health and well-being, employers can help their team members stay engaged and motivated to succeed.
13 Employee Financial Wellness Statistics
Employee financial wellness is a key factor in overall employee well-being. When employees have a better understanding of their finances and have access to financial resources, they are more likely to be productive, engaged, and successful in the workplace.
A comprehensive financial wellness program can include education about budgeting, savings, debt repayment options, retirement planning and other topics to help employees understand and manage their finances. Having a financial wellness program in place is not only beneficial for the employee, but also for employers—it provides an opportunity to show employees that they are valued and supported, leading to greater morale and productivity.
12 Employee Anxiety Statistics
Employee anxiety can have a serious impact on overall employee well-being. When employees are feeling anxious, their morale and motivation levels tend to be lower, which can lead to reduced productivity and engagement in the workplace. Anxiety can also result in frequent absences from work due to physical or psychological ailments, further reducing productivity and financial losses for companies.
Companies should strive to create a supportive work environment where employees feel safe and secure, as this helps to reduce feelings of anxiety and can improve overall employee well-being. It is important for organizations to take proactive steps toward addressing the issues that may be causing employee anxiety in order to promote a positive and productive workplace.
8 Employee Substance Abuse Statistics
Employee substance abuse can negatively affect overall employee well-being. Substance abuse can lead to physical ailments, emotional distress, and cognitive impairment that can impair an employee's performance and limit their ability to perform their job duties. This can result in decreased productivity, increased absenteeism, and potential health risks for other employees and themselves.
Additionally, substance abuse can create an increase in workplace conflicts and stress, leading to an unpleasant work environment for all. It is important for employers to be aware of the potential implications of substance abuse on employee well-being and to implement policies that support employees who need assistance with substance abuse issues. By providing access to resources such as education, counseling, and employee assistance programs, employers can support their employees in maintaining a safe and productive work environment.
10 Employee Engagement Statistics
Employee engagement is a powerful tool that can be used to boost morale and create an environment of overall well-being. When employees feel engaged, they are more likely to be productive, creative, and motivated. Additionally, when employees understand the importance of their role and how it contributes to the overall success of their organization, they are more likely to remain loyal and motivated.
Employee engagement is an essential component of a healthy, happy, and productive workforce. By creating an environment that encourages engagement, organizations can cultivate a sense of belonging amongst employees and make great strides in achieving their organizational goals.
18 Employee Stress & Burnout Statistics
Employee stress and burnout can have serious negative impacts on employee well-being. When employees feel overwhelmed or unable to manage their workload, it can lead to feelings of burnout and lack of motivation. This can cause physical and mental health problems for employees and decrease job satisfaction. Employers should take steps to ensure their employees are not overworked or feeling burned out on the job, as this will help to ensure a healthier, more productive workplace.
6 Employee Mindfulness/Meditation Statistics
Mindfulness and meditation can be powerful tools for promoting employee well-being. Mindfulness training can reduce stress, improve focus, promote positive thinking, and increase emotional resilience. By encouraging employees to take part in mindfulness and meditation practices, employers can help create a healthier workplace culture that encourages creativity and productivity, as well as reduces risks associated with burnout.
4 Exercise/Walking Statistics
Regular exercise regimes combined with walking can help to improve employee well-being. Exercise increases endorphins, which helps to reduce stress and improve mood. Walking can help reduce the risk of heart disease and stroke and improve cognitive performance. Therefore, incorporating and encouraging exercise and walking into an employee's daily routine can provide numerous benefits to their physical and mental health.
5 Employee Caregiving Wellness Statistics
Employee caregiving can have a positive impact on overall employee well-being. It plays a key role in creating an environment of support and understanding for employees and their families. Regularly engaging in caregiving activities, such as providing flexible working hours, childcare services, and other family-care benefits can help employees to feel valued and supported, resulting in improved job satisfaction and morale.
Additionally, caregiving initiatives have been linked to reductions in stress, anxiety, and absenteeism—all of which contribute to increased productivity and a healthier workplace. Ultimately, investing in employee caregiving is a crucial step in helping to create a more positive work environment.
5 Interesting Employee Wellness Statistics
7 Employee Wellness Industry Investment Statistics
11 Benefits of Employee Wellness Program Statistics
6 Influences On Employer Wellness Benefits Decisions Statistics