March is a meaningful month for women across the globe, as it celebrates Women's History Month and International Women's Day on March 8th. These observances honor women's social, economic, cultural, and political achievements throughout history.
Nevertheless, it cannot be overlooked that supporting and empowering women should not be limited to a single day or month. The struggle for gender equality and women's rights is a continual effort, and it's crucial to uplift and advocate for women every day, both in the workplace and beyond.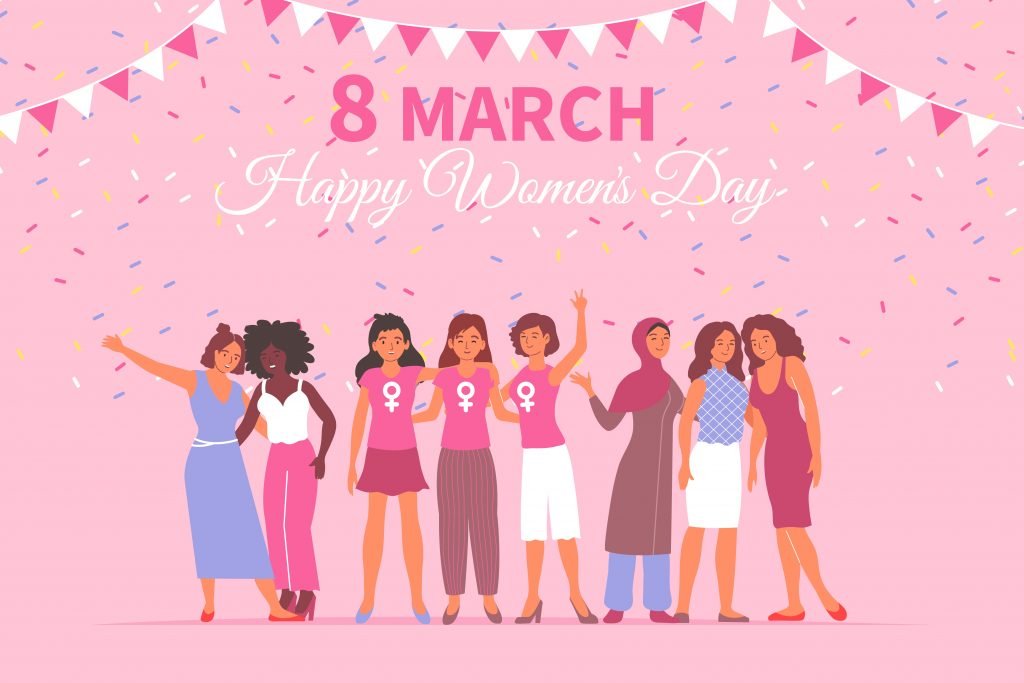 The History and Purpose Of Women's History Month and International Women's Day
Since 1987, Women's History Month has been celebrated annually in the US to honor women's contributions to society, culture, and history. The National Women's History Alliance selects a theme each year, and for 2023, it's "Celebrating Women Who Tell All Our Stories." This theme recognizes women, past and present, who share their stories and perspectives through various media channels, including print, radio, TV, stage, screen, and social media.
International Women's Day, which has been celebrated globally since 1911, officially recognizes the numerous achievements of women throughout history on March 8th every year. This year's campaign theme is #EmbraceEquity, and celebrations include demonstrations, educational initiatives, and recognition customs like gift-giving.
These observances aim to raise awareness of women's vital role in shaping the world and inspire future generations to pursue their passions, achieve their dreams, and demand equal treatment. While celebrating women's accomplishments, these observances also draw attention to the challenges women have endured and continue to face in the pursuit of gender equality, emphasizing the need for ongoing progress in this area.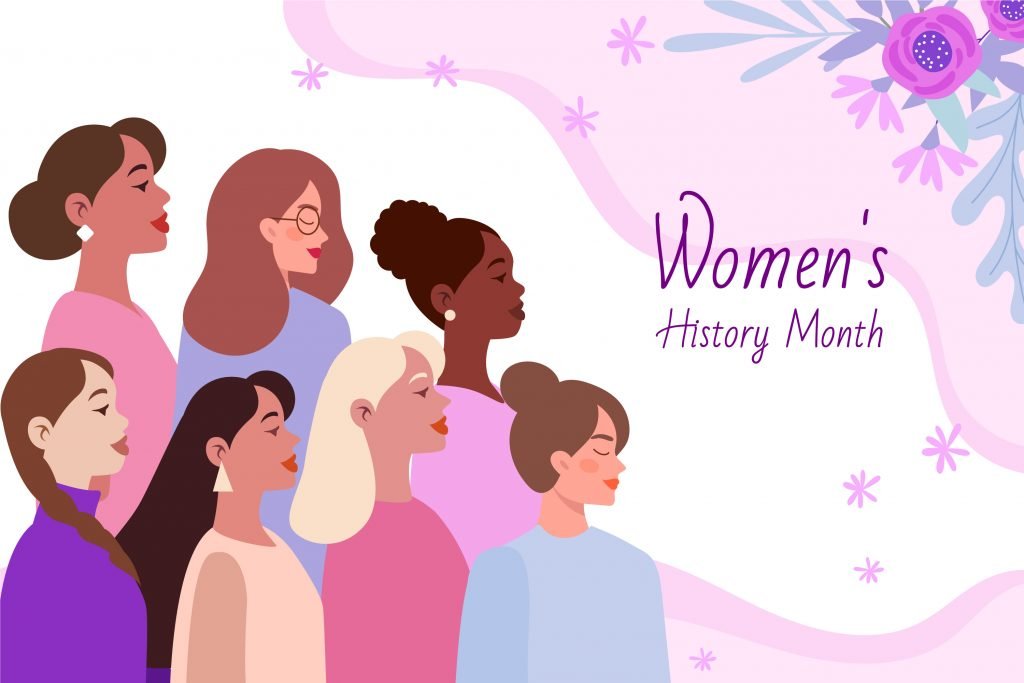 Common Challenges Women Face At Work
Although there have been some strides made towards improving the treatment and involvement of women in the workplace, there is still a long way to go to achieve a truly equitable environment. According to the World Economic Forum's Global Gender Gap Index, which tracks progress towards closing gender gaps over time, the largest gender gaps are in Political Empowerment, where only 22% of the gap has been closed, and Economic Participation and Opportunity, where only 58% of the gap has been closed.
This demonstrates the need for continued progress in gender equality, particularly in pay and representation. To further highlight these disparities, consider these common challenges women face at work:
Women continue to lack representation across all levels of employment. Women of color are the most underrepresented group, comprising only 17% of entry-level positions and 4% of C-suite positions. The disparity worsens in senior management positions, with only 22% of executives being women. Despite this, the number of men and women who quit their jobs is nearly equal.
While progress has been made in recent years, the gender pay gap remains prominent. For every dollar men earn, women earn 77.9 cents, and the median salary is about 22% lower for women than for men.
Thirty-five percent of women in corporate jobs have experienced some form of sexual harassment, ranging from unwanted verbal, visual, non-verbal, or physical harassment. This number is likely higher, as many victims don't report harassment due to fear of retaliation.
The expectation for women to conform to certain beauty standards in professional settings is a pervasive issue known as the beauty expectation gap or the grooming gap. This phenomenon puts pressure on women to invest significant time and money into their appearance and perpetuates the damaging idea that women's value in the workplace is tied to their looks, leading to appearance-based discrimination.
The juggling act of motherhood and career can be challenging for women, and unfortunately, the consequences can linger for years. Women can face a longer "unemployment penalty" during their child-rearing years, which means that taking longer leaves can make it much more difficult to get rehired. Someone unemployed for more than a year experiences a 7.3% wage penalty compared to just 3.4% for those out of work for less than three months.
Many expectant mothers are overlooked for hiring and promotions, denied reasonable accommodations, and even face termination based on their pregnancy status. This unfair treatment can have devastating consequences for a woman's career and financial stability.
Unbreakable Glass Ceiling
Women continue to face significant barriers in their climb to leadership positions due to gender biases. In Gallup polls dating back to the 1950s, the number of respondents saying they would like to work for a woman has never exceeded 25%. This inequality is exemplified by the fact that for every 100 men promoted to managerial positions, only 85 women are promoted. This gap worsens for African American women and Latinas.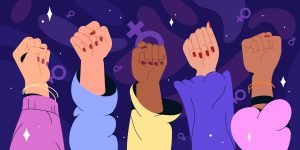 10 Ways To Celebrate Women At Work On International Women's Day
International Women's Day is the perfect time to raise awareness around gender biases, honor women's achievements throughout history, and acknowledge women's contributions in the workplace. Here are ten ways to celebrate International Women's Day at work:
1. Express Gratitude
Deliver hand-written cards or e-cards to women in the workplace, highlighting specific ways they've made an impact at the organization. A little gratitude can go a long way in making women feel appreciated and valued!
2. Donations To Women-Focused Philanthropies
Contributing to women-focused philanthropies is a meaningful way to empower girls and women across the world through initiatives such as education, health care, and economic empowerment. Check out these charities that support female health initiatives, guide young girls, help women become self-sustaining, and preserve women's history:
3. Host A History Lesson
Hosting a history lesson is an effective way to acknowledge women's contributions to history. This can be done in the form of a "lunch-and-learn" in which a presentation or documentary is shared over lunch.
4. Women's History Trivia
Test employees' knowledge of women's history while paying homage to influential female figures. This engaging activity will motivate participants through friendly competition while ensuring everyone learns something new!
5. Social Media Shoutouts
Highlight impactful women employees through the company's internal and/or external Instagram, Facebook, or LinkedIn platforms. Public recognition will make women workers feel truly recognized!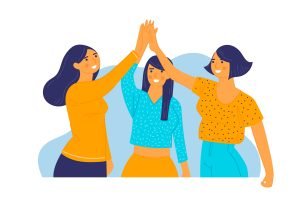 6. Women-Owned Businesses Goodie Bags
Support women-owned businesses by purchasing products for goodie bags. This contributes to equal economic opportunity and female empowerment while providing employees fun take-home gifts.
7. Purple Party
Host an office party encouraging team members to wear purple, which symbolizes strength, power, justice, and dignity. Make the party complete with purple decorations and purple-themed treats!
8. DIY Photobooth
Create a DIY photo frame with cardboard and purple art supplies and encourage team members to snap some pictures. Consider adding hashtags like #EmbraceEquity and #IWD2023 to the frame.
9. Virtual Museum
Organizations such as the Natural Women's History Museum offer virtual online exhibits through documents, video clips, and photographs. This is a friendly option for hybrid or remote employees who want to build their knowledge of women's history.
10. Book Club
Create a book club based on a book written by a female author in which participants can discuss their learnings and takeaways. This is a great way to honor women's perspectives and experiences.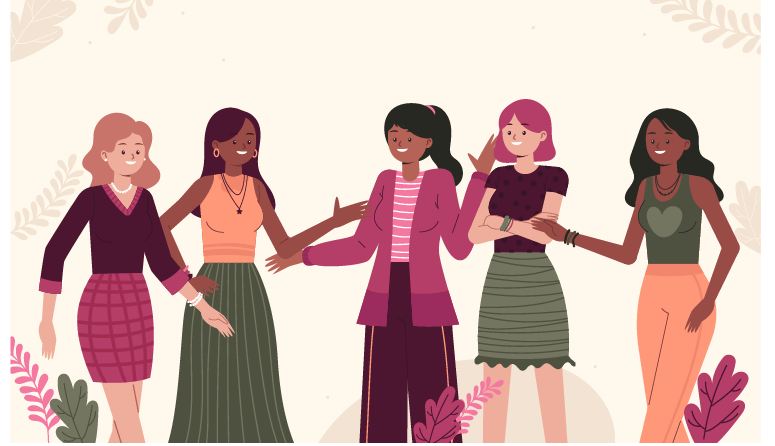 5 Ways To Support Working Women Beyond Women's History Month
While Women's History Month serves as an opportunity to acknowledge the valuable contributions women have made in the workplace, it is important to recognize that supporting women should not be limited to a single month of the year.
Fostering an inclusive work environment that addresses gender gaps and ensures equal opportunities for all employees requires ongoing efforts and a commitment to change. Here is how to support working women beyond Women's History Month:
1. Identify Where Gaps Exist
Lasting change begins with raising awareness and gaining a deep understanding of the problems at hand. Inequities can manifest in various forms, and it is crucial to identify areas where women face obstacles such as underrepresentation, unequal pay, and limited opportunities for career advancement due to schedule misalignment or other biases.
Shedding light on these disparities helps organizational leaders build a foundation of equality while modeling these behaviors to male allies. Creating a mindset shift about gender roles and norms across an organization ultimately levels the playing field for men and women, building a truly equitable environment.
2. Create A Culture Of Respect
Women may feel hesitant to bring their authentic selves to working fear of being overlooked or not being taken seriously due to gender biases. To address this, leaders and staff must embrace a culture of respect by practicing active listening, particularly in situations with differing opinions. Avoid the temptation to shut down unfamiliar perspectives and embrace a sense of curiosity about different viewpoints.
Organizations can also prioritize ongoing training and education on topics such as unconscious bias, diversity, and inclusion. This helps employees become more aware of their own biases and be equipped with the tools to challenge them. By creating an environment where everyone's opinion is equally valued, regardless of gender, organizations can foster mutual respect that empowers women to bring their authentic selves to work.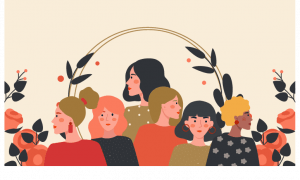 3. Accommodate For Women's Realities
Many women struggle to juggle work with circumstances like pregnancy and childcare responsibilities, making it difficult for them to participate fully in the workforce. By accommodating these realities, organizations ensure women are not unfairly penalized or excluded from career advancement opportunities.
This might include offering flexible work arrangements to offer greater work-life balance and providing access to resources like affordable childcare or parental leave. When organizations accommodate women's realities, they foster a more inclusive and supportive environment for their female employees.
4. Support Women-Owned Businesses
There are millions of women-owned businesses in the US, and partnering with these entrepreneurs contributes to the larger mission of uplifting women in business. Women-operated businesses often face barriers, such as limited access to funding and resources, and collaborating with them helps address these issues and promote gender equality in their industry. Through mutually beneficial relationships, organizations and women-owned businesses can thrive alongside each other and accelerate progress toward closing the gender gap.
5. Engage In Healthy Conversations
An equitable work environment cannot be achieved overnight but requires continuous effort and maintenance. One way to ensure progress is by initiating and engaging in ongoing conversations about how women can be elevated in the workplace. This involves opening lines of communication between employees and upper management and encouraging feedback to ensure everyone's voices are heard.
By fostering a safe environment for expression, organizations create a culture of inclusivity and transparency. Another key component of this process is to seek opportunities to learn from expert perspectives on gender equality and women empowerment. This could include attending conferences or inviting guest speakers to share their experiences and insights. Keep human resources in the loop about where there are opportunities for growth. Through commitment, collaboration, and conversation, organizations can develop targeted initiatives to close the gender gap in their workplace.