As a result of the pandemic, traditional work structures have been disrupted, leading to many parents having to juggle remote work and childcare simultaneously. This situation has created a surge in demand for workplace daycare services.
Recent data shows that almost 11% of businesses now offer on-site childcare, which is up from just 5.5% pre-pandemic. The reason for this increase is clear: the lack of accessible and affordable childcare costs working parents an estimated $37 billion in lost income annually. As a result, many parents are forced to reduce their work hours or leave their jobs altogether.
Employers who fail to provide family-friendly benefits, such as daycare, may risk losing top talent. In fact, 78% of job seekers with children require full-time childcare to return to work.
Pressed for time? Here's a quick summary:
Since February 2020, the lack of reliable and affordable childcare has caused 2 million women to leave the labor force, with 26% citing it as the main reason for their departure.
Offering on-site childcare can entice working parents back to the workforce, while also providing employers with several benefits, including increased employee engagement, enhanced productivity, and the ability to attract and retain top talent.
Leading companies such as Google, Microsoft, and Disney, offer on-site childcare to their employees, providing a competitive edge and improving work-life balance.
Before implementing on-site childcare, employers must consider legal factors carefully. They can also explore other family-friendly alternatives, such as paid parental leave, financial planning, flexible work arrangements, and mental health support.
Why Childcare Is A Business Issue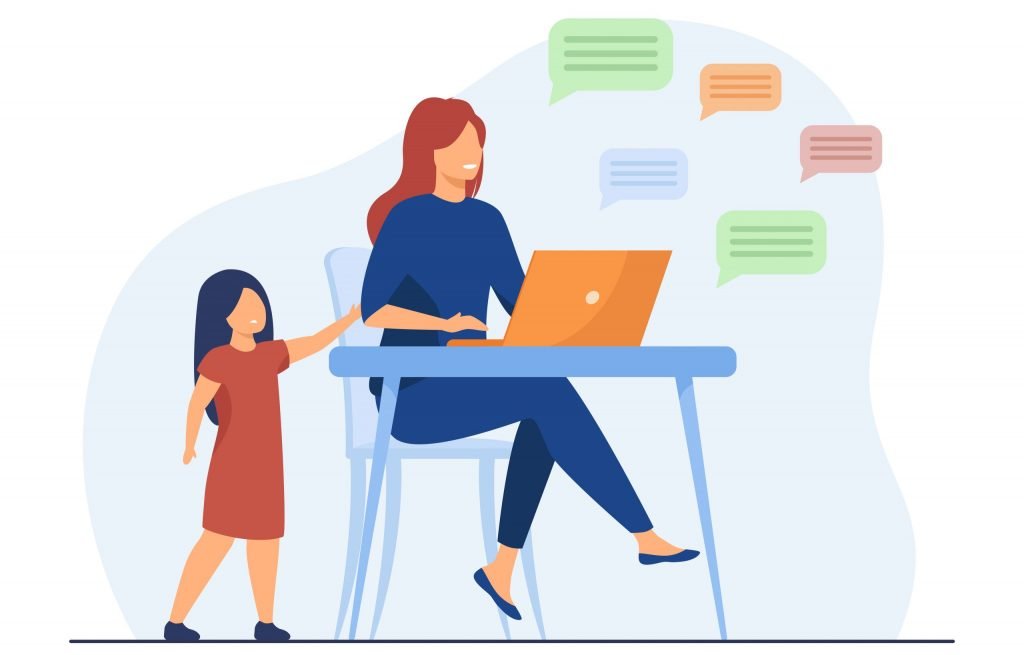 The pandemic has highlighted the considerable impact that the absence of reliable and affordable childcare has on the economy. Since February 2020, over two million women have left the labor force, with 26% citing a lack of childcare as the primary reason for their exit. This has led to a decrease in the labor force participation rate to 57%, the lowest since 1988.
Working parents are unfairly forced to choose between their job and their family responsibilities, which prevents them from fully participating in the economy. This predicament costs employers $13 billion each year in lost productivity. During the pandemic, working parents lost an average of eight hours per week due to a lack of childcare. This adds up to a total time loss of 14.6 hours per week when both parents are considered. This time loss is comparable to other significant losses in business hours, such as staff reductions.
Employers must prioritize childcare as a crucial aspect of their infrastructure to help employees return to work and maximize productivity.
Benefits Of On-Site Daycare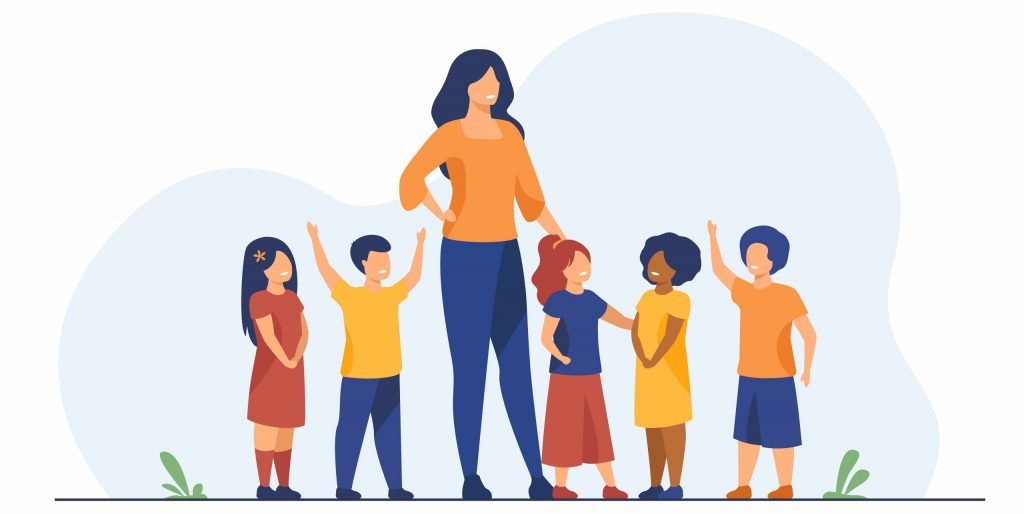 As the job market becomes increasingly competitive, employers must offer benefits that align with their workers' needs to attract and retain top talent. On-site childcare has become increasingly important for working parents who struggle to balance work and childcare responsibilities.
According to one survey, employer-sponsored care benefits are more desirable than other popular perks such as gym memberships and mental well-being programs. Another survey found that 40% of respondents would look for a new job or leave the workforce altogether if reliable childcare options were not provided. Employers that offer such benefits gain a competitive advantage in recruiting and retaining employees while expanding their talent pool to those who could not apply due to childcare obligations.
Providing family-friendly benefits can also improve employee engagement and productivity. Parents with access to on-site facilities are more focused at work, enjoy a better work-life balance, and experience less stress. By eliminating costs and commutes and reducing worries about their children, parents can be fully present at work and improve their performance.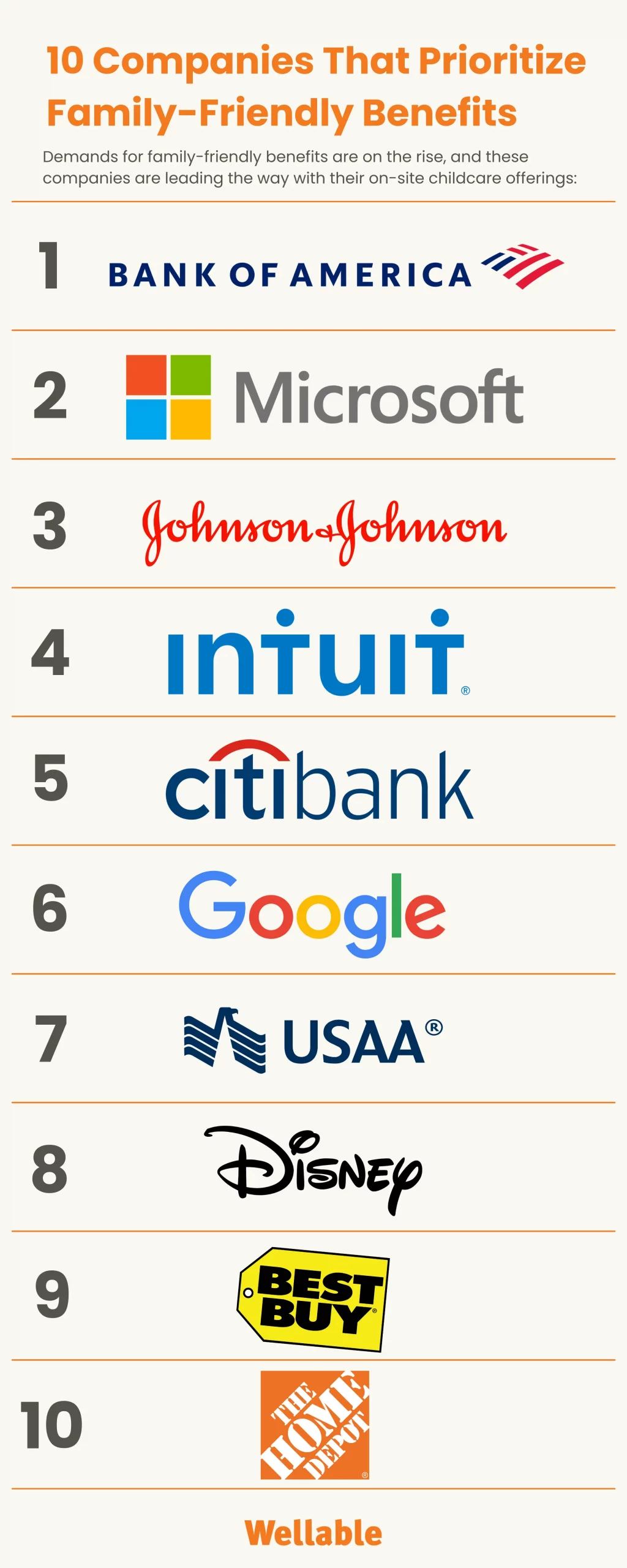 Key Considerations Before Implementing On-Site Childcare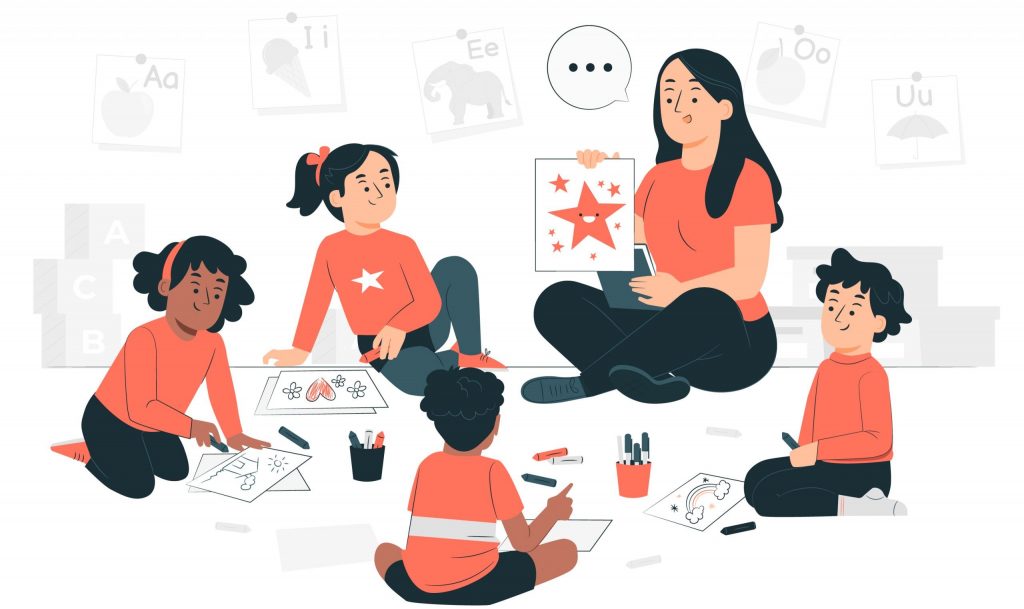 While there are clear advantages to providing childcare at the workplace, companies must consider important factors before offering this benefit.
High Costs: Establishing an on-site childcare facility can be costly, with expenses exceeding $30,000 for facilities with less than 100 children per year. This cost can increase as the workforce grows and program expands.
Legal Concerns: Employers need to ensure their on-site daycare meets federal and state requirements to avoid potential lawsuits. Hiring and training staff, managing resources, and having extra personnel can also be complex. Failing to comply with standards can result in serious financial losses and reputational damage in the case of an accident or adverse event.
Inspection and Background Checks: On-site daycare staff must undergo extensive background checks, and regular inspections are necessary to ensure that the facility meets state standards. If the facility fails to pass inspection, any time and money invested would be wasted until it passes the standard.
Licensing and Permits: On-site daycare facilities usually require a license or permit. However, certain buildings' materials or proximity to hazardous substances can make it impossible to obtain one. Additionally, requirements based on the number and ages of children present may hinder the company from acquiring a license or permit.
Other Family-Friendly Benefits
While on-site childcare may not be feasible or desirable for all companies, there are alternative family-friendly benefits that can support working parents.
Paid Parental Leave: While maternity leave is widely recognized, this type of leave excludes fathers and certain members of the LGBTQI+ community. Paid parental leave is inclusive to any parent, allowing them to take time off work to care for new children without worrying about financial strains. It can also help to close the gender gap by boosting female participation in the workforce. Despite being uncommon in the US, this benefit is popular in Canada and other parts of the world, and offering it can set any US employer apart from competition.
Companies Offering Paid Parental Leave: Netflix, Google, Lattice, Ro, and Facebook
Financial Planning: Offering access to a financial planner or advisor is a valuable benefit that helps employees make the most out of their salaries. Many people lack financial planning and investing knowledge, but with access to expert advice, they can achieve their financial goals. This benefit is especially helpful during difficult financial times or landmark events, such as buying a home or having a baby on the way.
Companies Offering Financial Planning: Amazon, Citi, Fidelity Investments, and Goodly
Companies Offering Work Flexibility: Amazon, Microsoft, BELAY, Kazoo HR, and USAA
Mental Health Support: While rewarding, the transition to parenthood can be a major adjustment as parents navigate changes in their relationship with their partner, their social life, and their overall identity. Providing mental health support as part of a holistic wellness program can help parents cope with anxiety, depression, sleep deprivation, guilt, inadequacy, and other mental health challenges working parents often face.
Companies Offering Mental Health Support: Amazon, Intuit, Microsoft, EY, and Alley Interactive