The economic and ethical imperative to create more diverse, equitable, and inclusive workplaces has garnered significant recognition in recent times. In response to public pressure and a long history of inequities and discrimination, employers have increased their efforts to develop and implement diversity, equity, and inclusion (DEI) initiatives. These programs are designed to create a safe and welcoming work environment for all groups of people, including different races, genders, and age groups, and enable them to access equal opportunities for career experiences and progression.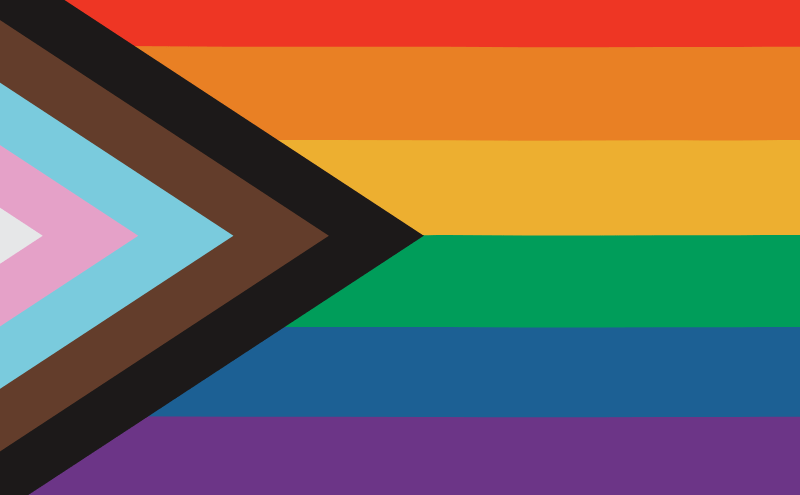 Although previous efforts to promote DEI in the workplace have largely focused on race and gender, there is a growing recognition of the need to address other essential aspects of diversity, such as gender expression and sexual orientation. As a result, there is a surge in momentum for DEI initiatives targeting the support of LGBTQI+ (an acronym that encompasses a range of sexual orientations and gender identities, including lesbian, gay, bisexual, transgender, queer or questioning, intersex, and other identities) employees. This article will examine pertinent statistics, barriers faced by LGBTQI+ employees, legal protections against discrimination, and strategies employers can adopt to enhance LGBTQI+ inclusivity in the workplace.
15 LGBTQI+ In The Workplace Statistics
To gain a better grasp of the status of LGBTQI+ employees in the workplace, it is crucial to examine key statistics pertaining to this topic.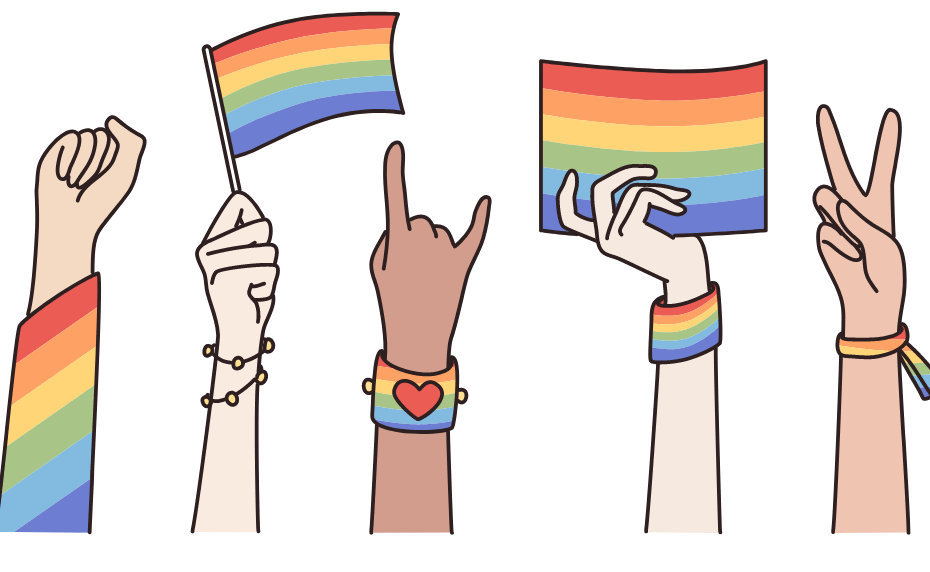 Seven percent of Americans identified as LGBTQI+ in 2022.
1.4 million American business owners identify as LGBTQI+, contributing $1.7 trillion annually to the U.S. economy.
Forty-six percent of LGBTQI+ employees in the U.S. are not open about their sexuality or gender identity at work.
LGBTQI+ men are more likely to be out of the closet to their co-workers (80%) than LGBTQI+ women (58%), likely due in part to gender discrimination.
LGBTQI+ employees in senior positions are more likely to be out to their colleagues (80%) than those in junior positions (32%).
Eighty percent of non-LGBTQI+ workers say that LGBTQI+ employees should not have to hide their identity at work, but 59% think it's unprofessional to talk about sexual orientation or gender identity in the workplace. At the same time, employees report common non-work-related conversation topics in the workplace, including social life (81%) and relationships or dating (64%).
Up to 30% of transgender people are unemployed.
Only 0.6% of females and 2.9% of males identifying as LGBTQI+ hold top-level roles.
Nearly half of LGBTQI+ employees report experiencing unfair treatment in their careers, such as being fired or overlooked for a job opportunity or promotion, because of their sexual orientation or gender identity.
An unwelcoming work environment may result in LGBTQI+ employees worrying they will be fired from their job (13%), feeling distracted from work (25%), experiencing mental exhaustion from hiding their sexual orientation or gender identity (27% and 13%, respectively), or developing depression (31%).
According to the William's Institute at the UCLA School of Law, 34% of LGBTQI+ respondents report leaving a job where the work environment was not accepting of the LGBTQI+ community.
Transgender employees make 32% less money than their cisgender counterparts.
Nearly 38% of LGBTQI+ employees have been harassed at work because of their LGBTQI+ status, including physical harassment (21%), verbal harassment (31%), and sexual harassment (26%).
Twenty percent of LGBTQI+ employees have been told they should dress more feminine or masculine, in contrast to just 4% of non-LGBTQI+ employees who have received such comments.
Nearly 68% of LGBTQI+ employees have heard negative comments, slurs, or jokes about the LGBTQI+ community at work.
LGBTQI+ Community In The Workplace: Harms, Obstacles, And Inequities
To be effective, DEI programs for the LGBTQI+ community must be tailored to address the unique challenges they face in the workplace.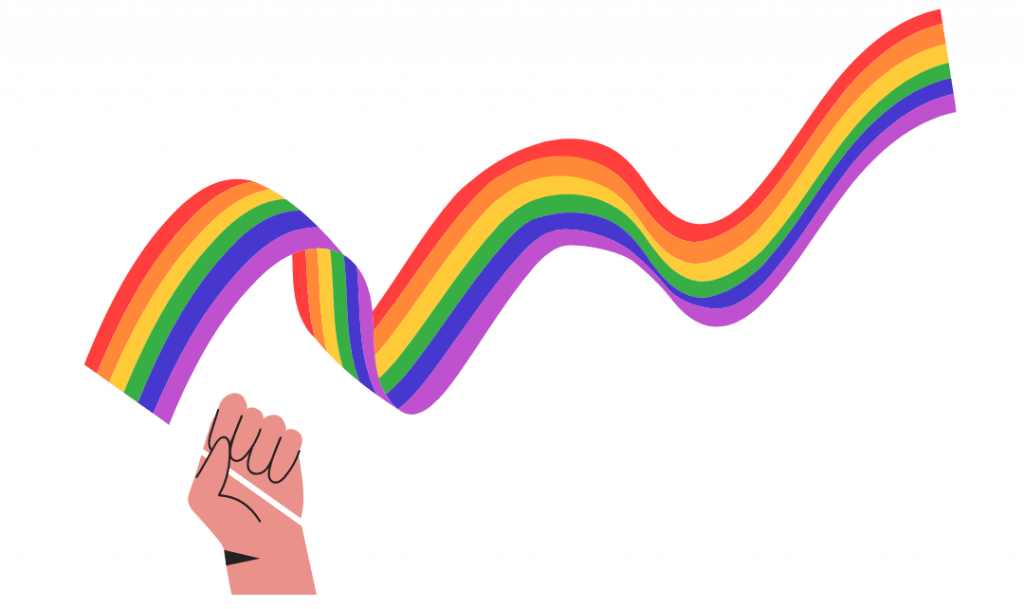 Underrepresentation And Limited Advancement
LGBTQI+ individuals represent seven percent of the US population, yet they are underrepresented at every management level. The degree of underrepresentation is greater for women and increases with each level of management. For instance, women who identify as LGBTQI+ comprise only 0.6% of Senior Vice President or C-suite roles.
Being An "Only"
With such significant underrepresentation, LGBTQI+ workers might be the only representative of their identified group within a workplace. Being an "only" can lead to stereotype threat, a phenomenon that occurs when an individual feels pressure to conform to negative stereotypes about their group. A study found that the lower the rate of in-group representation, the higher the likelihood of stereotype threat. Therefore, LGBTQI+ employees are more vulnerable to this threat due to being an "only" within their teams or organizations.
Microaggressions
Seventy-six percent of LGBTQI+ men and 82% of LGBTQI+ women experience microaggressions at work. Dr. Derald Wing Sue, a leader in the field on microaggressions and their negative impacts on marginalized groups, describes microaggressions in a recent article:
"Microaggressions are the everyday verbal, nonverbal, and environmental slights, snubs, or insults, whether intentional or unintentional, which communicate hostile, derogatory, or negative messages to target persons based solely upon their marginalized group membership. In many cases, these hidden messages may invalidate the group identity or experiential reality of target persons, demean them on a personal or group level, communicate they are lesser human beings, suggest they do not belong with the majority group, threaten and intimidate, or relegate them to inferior status and treatment."
Hiding Their Identities
LGBTQI+ individuals face a difficult decision when it comes to sharing their gender identities and sexual orientations with colleagues and employers. Being open carries the risk of being stereotyped, making others uncomfortable, damaging relationships, or harming career prospects. As a result, LGBTQI+ workers often keep their identities hidden. The Human Rights Campaign Foundation (HRC) found that 46% of LGBTQI+ workers are still "closeted" at work, 17% are exhausted from hiding their sexual orientation, and 13% are exhausted from hiding their gender identity.
Protections Against Discrimination For LGBTQI+ Employees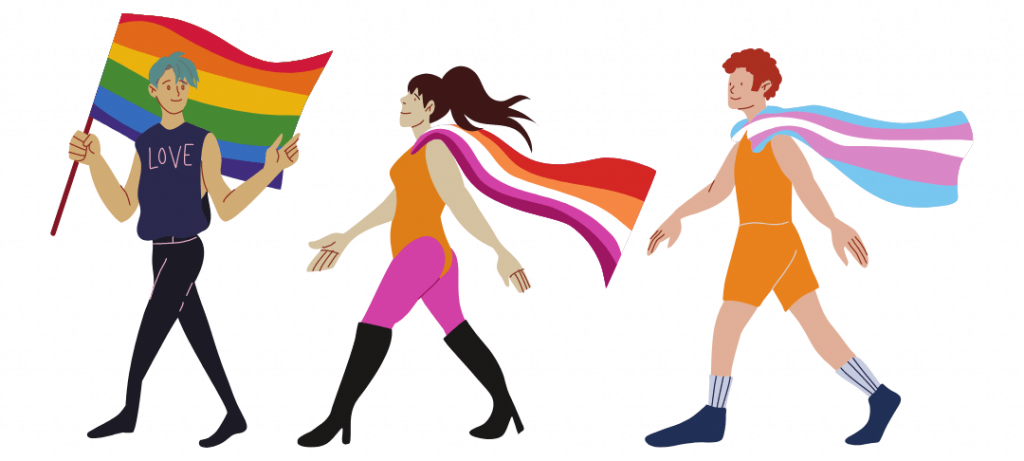 The Bostock v. Clayton County decision in June 2020 was a landmark moment for the LGBTQI+ community, protecting them against workplace discrimination. The US Supreme Court ruled that Title VII of the Civil Rights Act of 1964 includes protections against discrimination based on sexual orientation and gender identity. These protections apply to job applicants as well as current and former employees of companies with 15 or more employees, regardless of state or local laws. Title VII provides broad protections against discrimination in various aspects of employment, such as hiring, promotions, pay, and fringe benefits. It also prohibits severe or pervasive harassment based on sexual orientation or gender identity, and employers are required to take steps to prevent such harassment from happening again.
11 Ways To Make Workplaces More LGBTQI+ Inclusive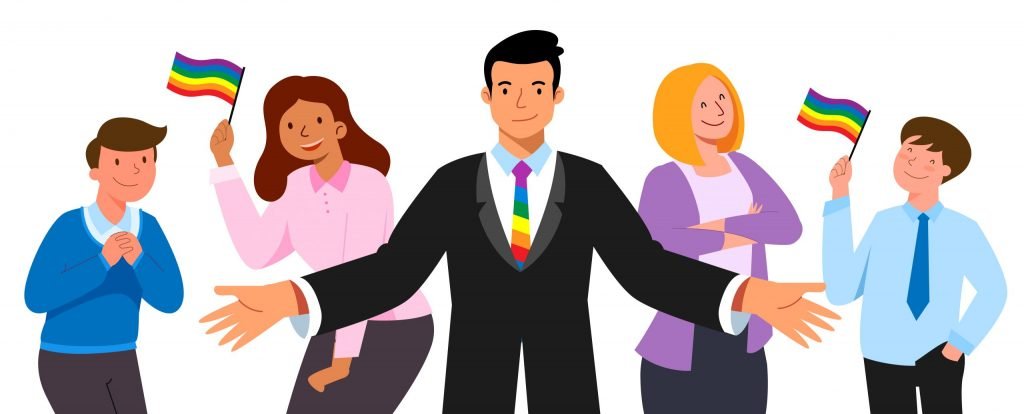 LGBTQI+ workers deal with an overwhelming set of obstacles, harms, and inequities in the workplace. Not only is this ethically problematic, but it's also bad for business.
The ability to innovate and produce is correlated with diversity, which organizations are likely to lose if they fail to provide members of the LGBTQI+ community with the work environment and career opportunities they deserve.
Employers can take deliberate and proactive actions to create a safe, inclusive, and equitable workplace for LGBTQI+ employees.
1. Include Gender Identity, Sexual Orientation, And Expression In Non-Discrimination Policies
Organizations should develop and implement non-discrimination policies that explicitly include gender identity, sexual orientation, and expression. Making these policies accessible to all employees, suppliers, clients, and customers demonstrates the company's commitment to DEI initiatives, specifically regarding LGBTQI+ workers.
2. Provide Companywide Education And Training
It's important to recognize that LGBTQI+ discrimination can occur without harmful intent. Regular education and training are necessary to continuously work against stigma and stereotypes while promoting an inclusive work environment.
For employers in states that don't already require it, gender identity and sexual orientation should be incorporated into preexisting harassment-prevention training. These training programs should be provided on an ongoing basis, rather than a one-and-done basis, to ensure that all employees have the knowledge and skills necessary to contribute to an inclusive workplace culture.
3. Increase LGBTQI+ Representation In The Workplace
LGBTQI+ individuals are drastically underrepresented at every level of management. Not only is this unfair and unjust, it also exacerbates all the other obstacles and harms LGBTQI+ employees face at work. To rectify this, organizations can take several steps, such as:
Diversifying their applicant pool by using gender-neutral language in job postings and promoting inclusive benefits.
Hiring diversity-oriented talent acquisition professionals experienced in assessing and recruiting diverse candidates.
Creating a safe and welcoming work culture.
4. Provide Mental Health Resources
LGBTQI+ individuals often face barriers when seeking mental health care, including discrimination and negative interactions with health care providers. This can discourage them from seeking help when needed. Organizations should prioritize mental health support as part of their employee wellness programs. By providing accessible mental health resources, companies can ensure that all employees have access to the necessary tools and guidance to manage their emotional state and overcome mental health issues.
5. Expand Benefits
LGBTQI+ employees often struggle just to receive the same benefits as the rest of their co-workers, let alone obtain the additional medical benefits some individuals require. This is partially due to gendered language in benefit packages that unintentionally excludes LGBTQI+ employees. Other exclusions are due to discriminatory laws, such as those prohibiting same-sex marriages. Companies can prevent certain obstacles and create a more equitable benefits package by:
Offering health care coverage to domestic partners.
Helping employees living in states that do not recognize same-sex marriages with additional tax benefits.
Providing coverage for medical services that are often overlooked, but could be essential for some individuals in the LGBTQI+ community, including gender-transition or reassignment surgeries.
Offering inclusive fertility benefits for LGBTQI+ employees who plan to use assisted reproductive technology, surrogacy, or adoption to expand their families.
6. Use Inclusive Language
Using inclusive language in all internal and external communications helps build an inclusive work culture where all employees feel respected. Some practical examples include:
"Valued employees" instead of "ladies and gentlemen."
"Partner" instead of "wife" or "husband."
"They" or "them" instead of "he" or "she."
If clarification is needed, employers can respectfully and privately ask employees what pronoun they use.
7. Provide Gender-Affirming Dress Codes
Gender-neutral dress codes can help create a more inclusive and welcoming work environment for all employees. While it's important for employers to establish dress codes that serve a legitimate business purpose, it's equally important to ensure they are modified to avoid reinforcing gender stereotypes. Examples of gender-neutral dress codes might include guidelines such as:
Employees are expected to dress professionally in business attire without specifying any particular types of clothing.
Clothing must be clean and in good repair, without distinguishing between male and female attire.
Employees must wear appropriate safety gear for certain jobs without any distinctions based on gender.
Jewelry, including earrings, should be kept to a reasonable size and not pose a safety hazard.
8. Create An Anonymous Reporting System
In the case of discrimination or harassment in the workplace, it's best to implement an anonymous reporting system. This allows employees to report incidents without fear of backlash or judgment. It can also help employers to identify patterns of discrimination or harassment and take appropriate action to address these issues, leading to early intervention and preventing more severe instances from occurring.
9. Host Celebratory Events
Celebrating LGBTQI+ pride at work builds an inclusive work culture, a positive company reputation, and a sense of community. Pride Month in June and International Transgender Day of Visibility (observed on the last Friday of March) are excellent opportunities to host celebratory events and demonstrate the organization's efforts to drive social progress.
10. Donate And Advocate For Equality
Companies can demonstrate their commitment to improving the standing of the LGBTQI+ community by donating to charities that address the significant challenges these individuals face. Important charities include:
11. Ask For Feedback
Despite their best efforts, organizations may fall short of creating a wholly fair and inclusive environment for their LGBTQI+ employees. To understand where improvements can be made, be sure to ask for feedback. Employers need to be creative when it comes to how they ask for reactions to their initiatives. This is because employees may fear that their honesty could result in backlash that would worsen their experiences in the workplace and hurt their career goals. To get around this obstacle, try:
Sending out anonymous surveys.
Facilitating honest and open lines of communication between team leaders and their employees.
Reaching out to experts in the field who can draw attention to the kinds of struggles that LGBTQI+ individuals in the workplace may be dealing with.