As more companies commit to allowing employees to work from home indefinitely or well into 2021, they must learn to address a new set of challenges and opportunities that arise. From loss of popular on-site benefits, such as access to fitness facilities or a stocked kitchen, to poor work setups at home, it is in the best interest of companies to address these challenges by helping employees access new benefits that promote retention and resources that improve productivity. An increasingly popular benefit that many employers, including Google, Twitter and Shopify, are offering is home office stipends to encourage employees to invest in productive home workspaces.
Perceptions Of Remote Work Are Changing
Prior to COVID-19, remote work was seen as a benefit that leading companies would utilize to attract and retain the best talent. Employers also enjoyed the benefits of higher productivity and job satisfaction. Despite a growing benefit, most companies never offered remote work in mass scale. That is, most employees still were on-site and the ones that did work remotely, often did so part-time or had regular trips into the office to interact with colleagues. Access to remote work options was the employee benefit, but now that it is the norm, the competitive differentiation of offering it has minimal utility. Likewise, since it is no longer a benefit, employers need to change their perspective about it, which includes providing benefits specifically for remote workers.
Another benefit of remote work was cost savings. Employers would not have to incur the facility expenses for remote workers. Now that everyone is remote and employees know that many companies are saving money on lower office expenses, there is an expectation that employers divert some of these savings to improving the "new office", the home. This desire from employees, especially those who were thrown into remote work environments, is even stronger, as the tolls of working in a non-optimal home setting are becoming more and more challenging over time, especially as many schools are not re-opening on normal schedules.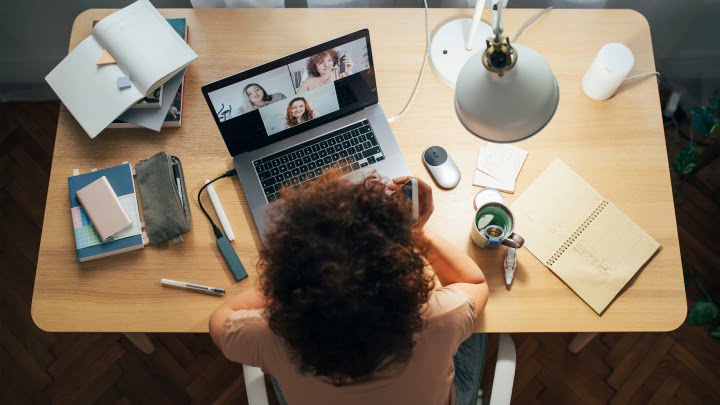 New Remote Work Benefits
There are a number of benefits employers are exploring, from virtual fitness classes to digital mental health resources, to help employees adapt to remote work. Some employers have gone as far as to provide caregiving benefits for working parents having to watch over and teach their children. Caregiving benefits, while clearly much needed, can be very costly, so the adoption of meaningful benefits in this area has not been widely publicized. Also, some of the benefits only apply to certain employees. This is why many employers are looking to address specific needs through stipends.
In addition to large companies like Google and Twitter, smaller enterprises are also offering employees stipends to cover at-home work expenses, such as furniture or wellness apps. For example, Webflow began providing employees with a $250 per month stipend to help employees pay for resources they need to be successful at home. Cloud computing company Box used to offer office employees breakfast, lunch, and snacks, but since most of the workforce is now remote, they moved to a $600 stipend to help offset the transition. Box acknowledges that they cannot recreate the in-office environment, but it hopes that the stipend will allow employees to purchase items that can best help fill the void.
Budget
For many employers, stipends can be seen as a large increase in budget, but rather than view it this way, it should be seen as a redirection of an existing budget. A good place to start is by calculating the cost of on-site benefits that are no longer available or in limited use due to office closures. From there, employers can reallocate those funds into stipends for remote employees. If companies are concerned by the prospect of an ongoing cost, they can follow the path of Box and offer a one-time stipend.