Wearable devices, like the Fitbit and Apple Watch, continue to rise in popularity. However, at the same time, unhealthy behaviors like physical inactivity and poor diets also remain prevalent. While this consumer fitness tech promises to be a low-cost alternative to traditional health interventions, it is still unclear how to effectively leverage these technologies to make significant improvements with users' physical health and well-being.
In order to gain more insight into their impact on users' health, researchers recently analyzed multiple studies that focused on Fitbit use. They looked through hundreds of randomized controlled trials performed between 2007 and 2019 that focused on outcome measures relating to physical activity, sedentary behavior, and weight. After using a careful search strategy and evaluating for risk of bias, they selected 37 studies for their review. About two-thirds of those studies were based in the United States, though data was also included from Europe, Asia, Australia, and other North American countries. Most of these studies lasted less than five months, had under 100 adult participants, and included those with either a pre-existing chronic condition (such as cardiovascular disease or diabetes) or were at risk for developing one. Published by the Journal of Medical Internet Research (JMIR), their analysis showed that Fitbit-based interventions were correlated with a significant increase in daily step count and physical activity as well as a decrease in weight.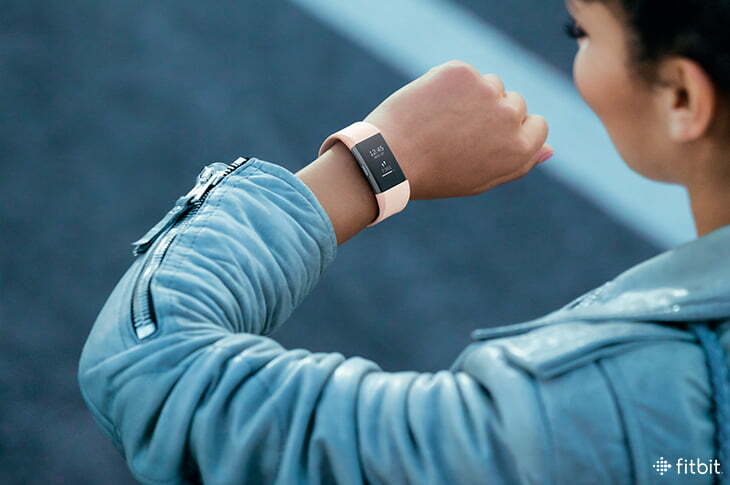 While their review does show that Fitbit-based interventions had positive outcomes for weight, activity, and steps, those were only three outcomes of several measured. Other outcomes relating to physical activity and weight, as well as sedentary behavior, diet, sleep, quality of life, self-efficacy, and overall health were also measured in the studies, and unfortunately, they did not show noteworthy improvement. The authors also admit the inherent difficulty of adequately considering study participants' characteristics and profiles, and suspect that different individuals might not get similar results. The study concludes that short-term Fitbit-based interventions have the potential to positively impact physical activity, but that further research on the cost-effectiveness of Fitbit use as well as the impact of their long-term use would be beneficial. Nonetheless, these observations warrant some hope that consumer tech can fight against the current health crisis of widespread physical inactivity.
Studies: Fitbit Use Associated With Physical Activity Improvements
In the study's analysis, goal setting was the most effective Fitbit intervention when it came to improving a user's well-being. Messaging interventions (providing health information content) was the least influential. Goals can provide clear direction—especially if they are both challenging and reasonably obtainable—to guide users on a path towards a healthier lifestyle. Fitness tracking devices are especially well-suited when it comes to following one's progress towards a milestone, as it takes advantage of the device's unique technical capabilities. Messaging that provides a user with health and wellness content may be helpful (and, in fact, Fitbit users reported this as such) but it is also easy to get this kind of information from many other resources. Employers that want to leverage their employees' wearable devices should look to goal-setting interventions specifically as one of the most effective ways to improve wellness. These features can be incorporated into challenges and incentivized to further employee engagement.
While engagement appears to be key to ensuring success with tracking device use, there are still other shortcomings employers and users need to acknowledge. For one, the data that trackers collect from users may not always be that accurate. Likely, accuracy will improve with technological and design advancements. Additionally, while the study published in JMIR shows promising results with physical activity, it is unclear whether user progress can be maintained over a longer time. If engagement with the device continues to remain high, it is reasonable to assume user success would continue. Employers making use of this technology within their wellness programs will want to continue to monitor their effectiveness.