Despite the majority of companies offering wellness benefits, many still struggle to help employees develop and sustain healthy behaviors. To cultivate a healthy workforce, it's essential to integrate wellness practices into the company culture and values. Entering: Wellness Wednesday.
Wellness Wednesday offers a powerful solution by consistently promoting employee well-being and has the potential to address all dimensions of wellness. This approach ensures that employees receive comprehensive support, resulting in a happier, healthier workforce that's primed for optimal performance and productivity. Wellness Wednesday serves as a gateway to establishing a culture of health, whether as a standalone initiative or as part of a broader corporate wellness program.
Why Offer Wellness Wednesdays?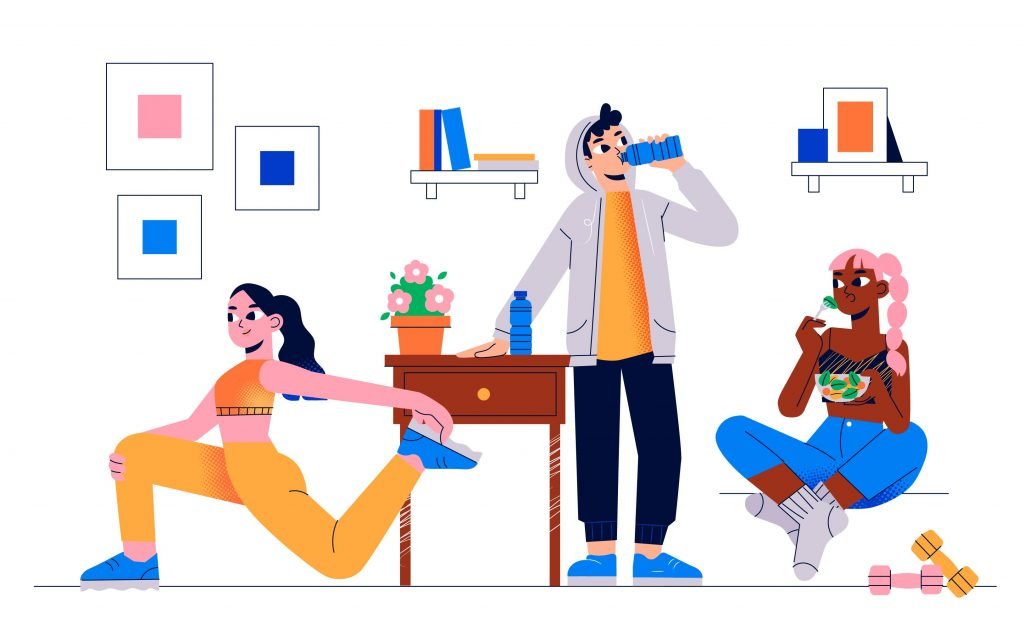 Wellness Wednesdays provide a weekly opportunity for employees to focus on one or multiple aspects of their well-being. In a fast-paced and demanding work environment, this intentionality towards wellness helps prevent burnout and maintain productivity. Providing structured wellness activities during office hours sends a clear message that the company values and supports employee health.
Wellness Wednesdays promote work-life balance by carving out time for self-care during the work day, reducing stress, and boosting job satisfaction. By engaging in activities and learning skills that boost well-being, employees adopt healthy habits and build resilience. Fostering a culture of exploration and personal development encourages them to take charge of their wellness.  
Employers cultivate a positive and thriving work culture by investing in Wellness Wednesday. Organizing regular activities, offering educational resources, and providing guidance demonstrate a genuine commitment to employee happiness. This can increase employee engagement, improve retention rates, and boost productivity. By nurturing the well-being of their workforce, employers build stronger teams that are better equipped to tackle workplace challenges.
25 Wellness Wednesday Ideas
Choose from this dynamic lineup of activities that will make Wellness Wednesday the most anticipated day of the week!
1. Walking Meeting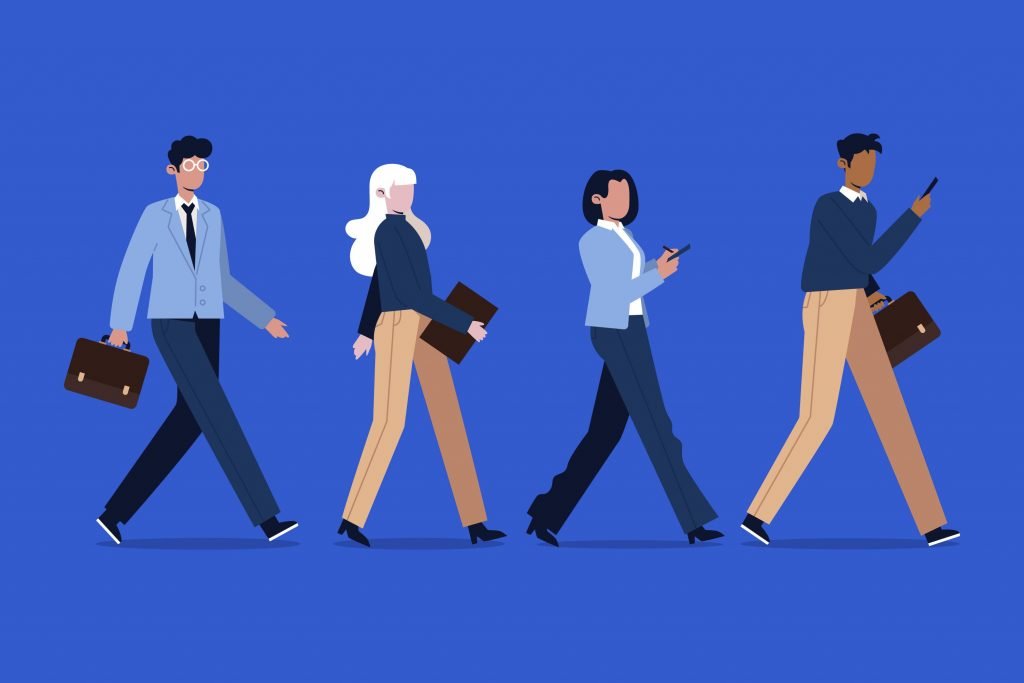 Elevate meetings by swapping the boardroom for an outdoor path. Nature and exercise can boost creativity and productivity, cultivating an engaging meeting experience.
Physical Well-Being
Mental Well-Being
Intellectual Well-Being
2. Healthy Snack Station
Fuel productivity and promote healthy eating habits with a healthy snack station. Offer a variety of nourishing options like fruits, vegetables, hummus, nuts, protein bars, and yogurts. This will keep employees energized, focused, and satisfied.
3. Ergonomic Assessment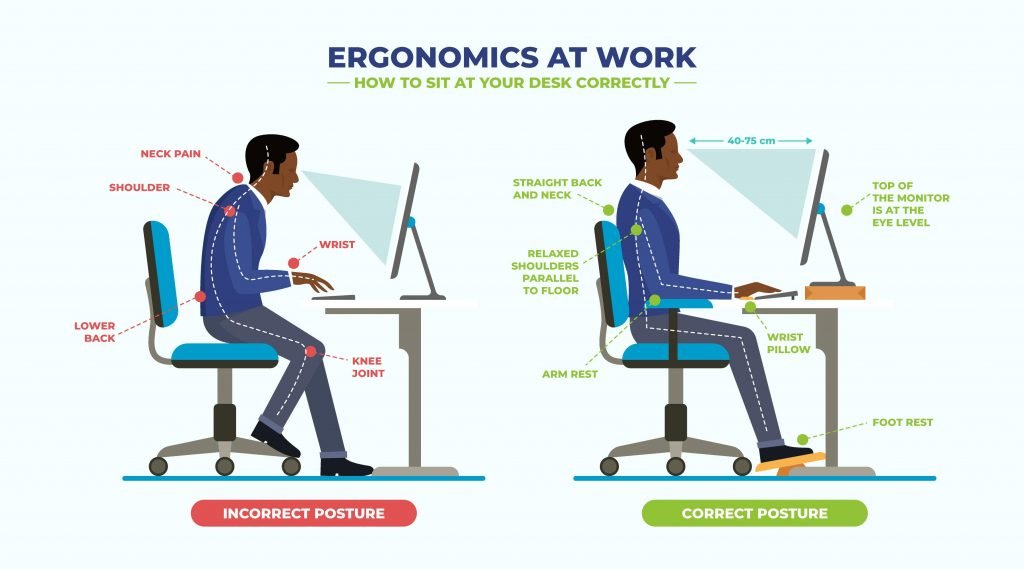 Prioritize employee health and safety with professional ergonomic assessments. Ensure their workstations are optimized for comfort, productivity, and injury prevention.
4. Hydration Challenge
Encourage employees to track and increase their water intake for the day, improving overall health. Give out free company water bottles to support the team's journey to hydration.
5. Therapy Animals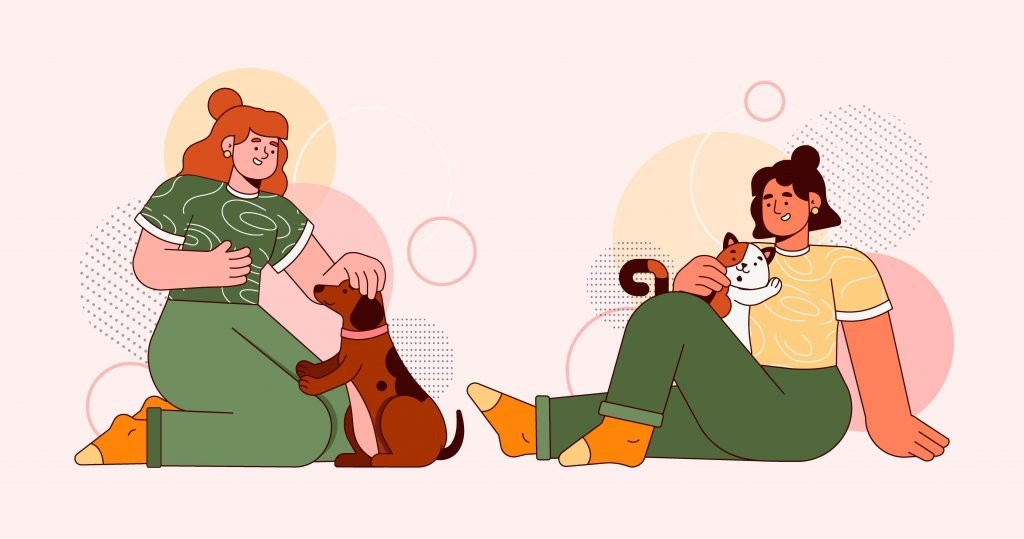 Invite therapy animals to the office or encourage team members to bring along their furry friends in. Not only are animal lovers bound to bond, but spending time with animals can relieve stress and promote emotional well-being.
Mental Well-Being
Social Well-Being
6. Gratitude Exercise
Adopt an attitude of gratitude by having employees share one thing that they are grateful for in a group chat, on a whiteboard, or at the beginning of meetings. Gratitude positively impacts mental health by minimizing negative thinking patterns, sparking inspiration, and boosting feelings of happiness.
7. Mindfulness/Meditation Workshop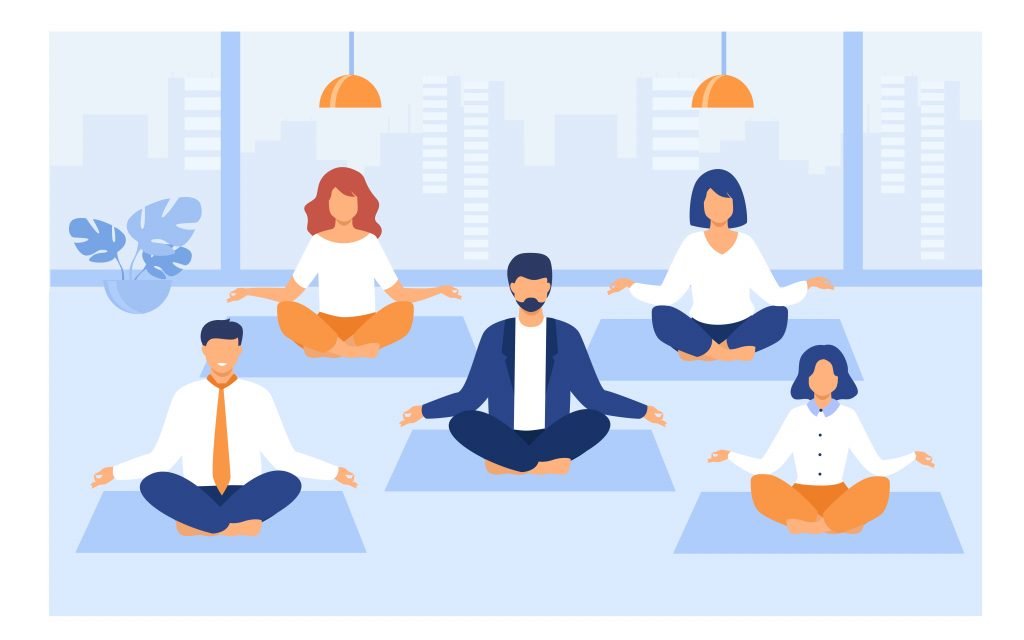 Foster mental well-being with a workshop dedicated to mindfulness and meditation. Share techniques to cultivate focus, reduce stress, and enhance mental clarity. This equips team members to find balance amidst their busy lives and build resilience through challenging times.
8. Flexible Work Arrangements
Allow employees to choose their own work style on Wellness Wednesday. This could be remote work, flexible hours, or any arrangement that enables team members to customize their schedules to support work-life balance and well-being.
Mental Well-Being
Occupational Well-Being
9. Stretch Reminders
A simple yet effective Wellness Wednesday idea is to send the team periodic reminders to take five-minute stretch breaks throughout the day. These brief moments of movement help combat the negative effects of prolonged sitting, alleviating tension, boosting circulation, and enhancing focus. Plus, research reveals that taking breaks optimizes job quality and mental health.
Physical Well-Being
Mental Well-Being
10. Healthy Lunch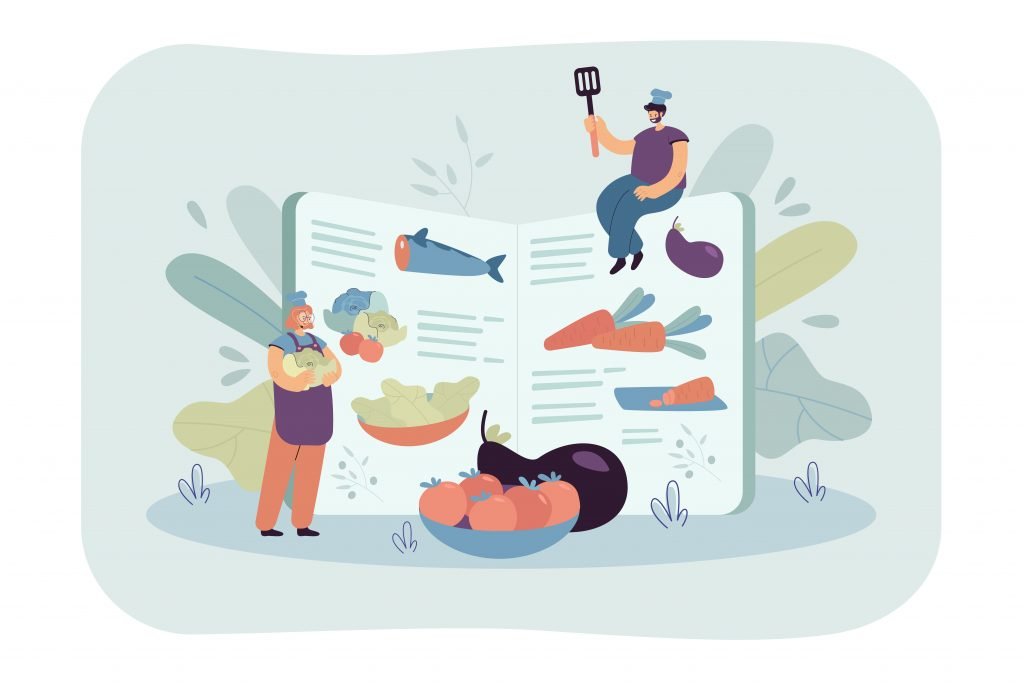 Treat the team to a delicious and nutritious lunch that fuels their bodies and minds. Provide wholesome options that cater to different dietary preferences, ensuring everyone enjoys a satisfying meal that supports their health.
Physical Well-Being
Social Well-Being
11. On-Site Chair Massage
Treat hardworking employees to ultimate relaxation with on-site chair massages. These provide much-needed tension relief and rejuvenation throughout the workday.
Physical Well-Being
Mental Well-Being
12. Fitness Class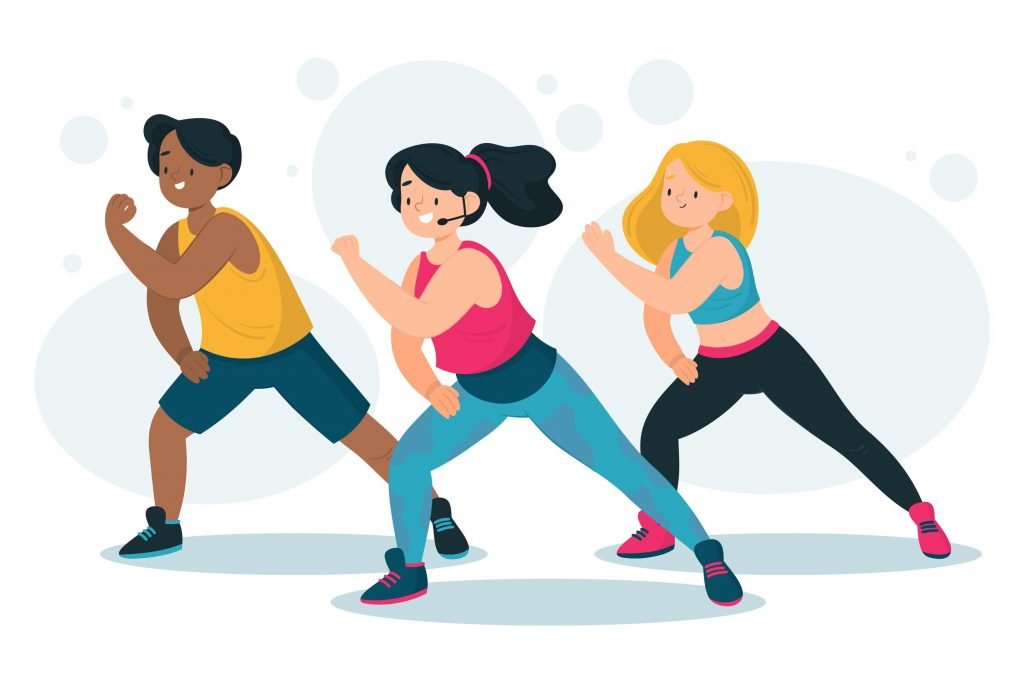 From high-intensity workouts to calming yoga sessions, a fitness class promotes physical activity and is the perfect stress reliever during lunch or at the end of the workday. This can be executed through an on-demand video or by inviting a qualified instructor to the office.
Physical Well-Being
Social Well-Being
13. Sports Game
Organize a sports game like soccer, basketball, or volleyball. This promotes exercise, teamwork, and a sense of community through some friendly competition.
Physical Well-Being
Social Well-Being
14. First Aid Training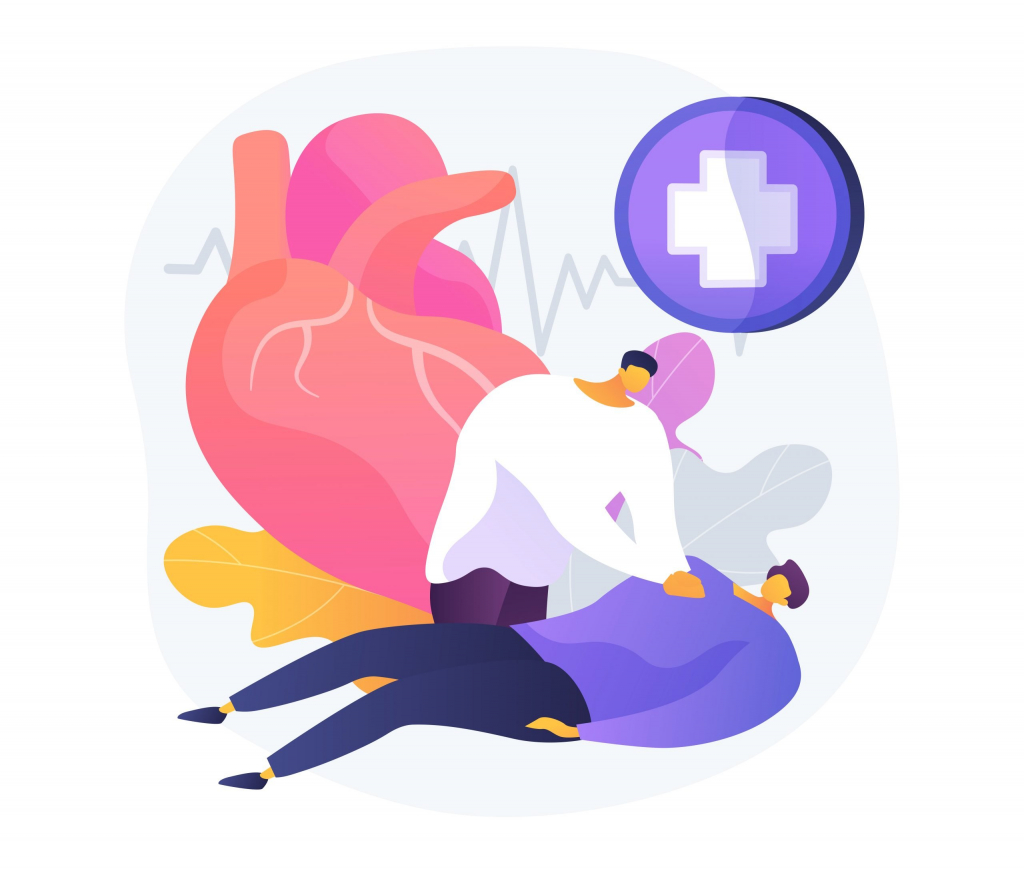 Booking a first aid course for employees ensures safety and well-being in the workplace by equipping team members with the skills and knowledge to handle emergencies confidently. CPR and AED training can also be crucial in life-threatening situations.
Physical Well-Being
Social Well-Being
15. Mental Health First Aid Training
Mental health first aid training teaches employees how to offer impactful support to family, friends, or colleagues facing mental health challenges and substance use issues. This comprehensive training equips participants with the tools to recognize early signs, offer assistance, and promote a supportive environment.
Mental Well-Being
Social Well-Being
16. Digital Detox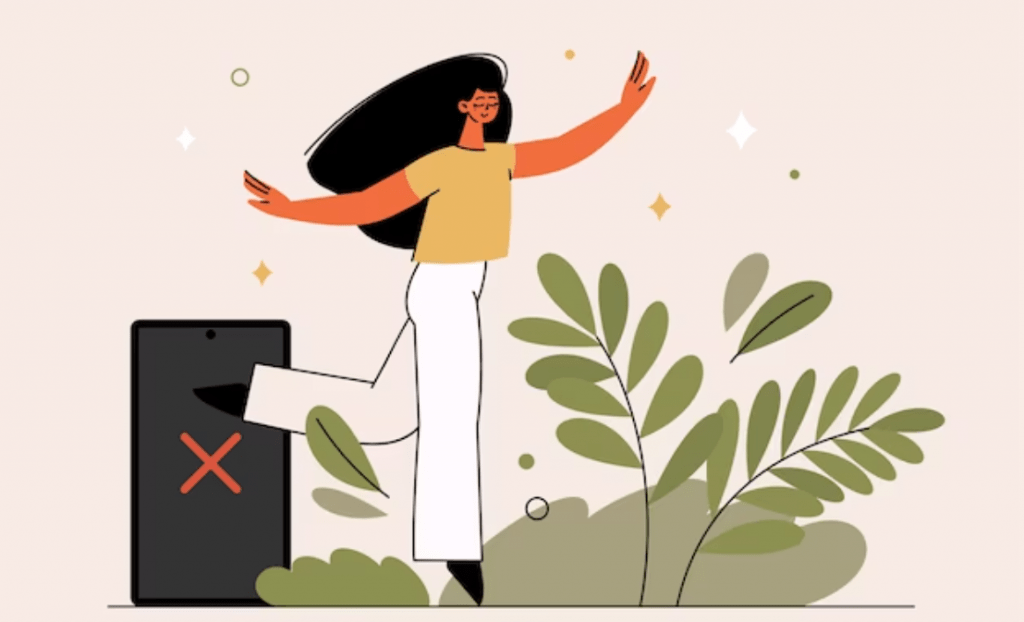 In a world constantly buzzing with screens and notifications, a digital detox provides a refreshing opportunity to disconnect and recharge. Encourage employees to embrace periodic breaks from their devices or designate an hour during lunch or at the end of the work day to unplug. This can help them reclaim their focus, reduce stress, and foster meaningful connections in the workplace.
Mental Well-Being
Social Well-Being
17. Creative Expression Session
Nurture creativity, reduce stress, and foster team bonding with a painting, pottery, or crafting session. Encourage employees to unleash their artistic talents and open avenues of self-expression.
Mental Well-Being
Social Well-Being
18. Dialogue Space
Employees may be struggling with mental health issues but don't have a safe space to discuss them. Implementing an informal and optional "dialogue space" meeting allows participants to discuss sensitive topics regarding mental health, identity, and other taboo topics in a non-judgmental environment.
Mental Well-Being
Social Well-Being
19. Positive Affirmation Wall
Create a wall or bulletin board where employees can write positive affirmations or encouraging messages for their colleagues. This promotes a supportive and uplifting work environment, boosting employee morale.
Mental Well-Being
Social Well-Being
20. Mocktail Happy Hour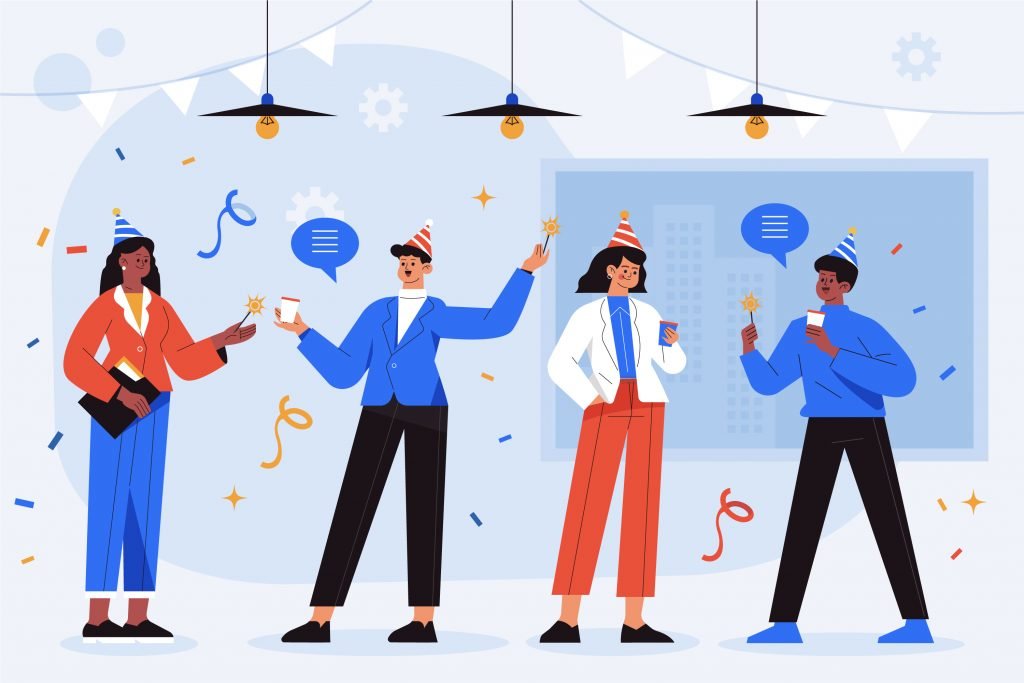 Host a refreshing twist on the popular happy-hour tradition with a mocktail hour. Offer a selection of non-alcoholic beverages crafted with fresh fruits and herbs, elevating the fun of happy hour with health and hydration.
21. Volunteer
Foster corporate social responsibility by organizing a team volunteer activity. Have employees join forces to choose a cause they're passionate about. This cultivates camaraderie, morale, and a sense of purpose.
Purpose Well-Being
Social Well-Being
Environmental Well-Being
22. Office Oasis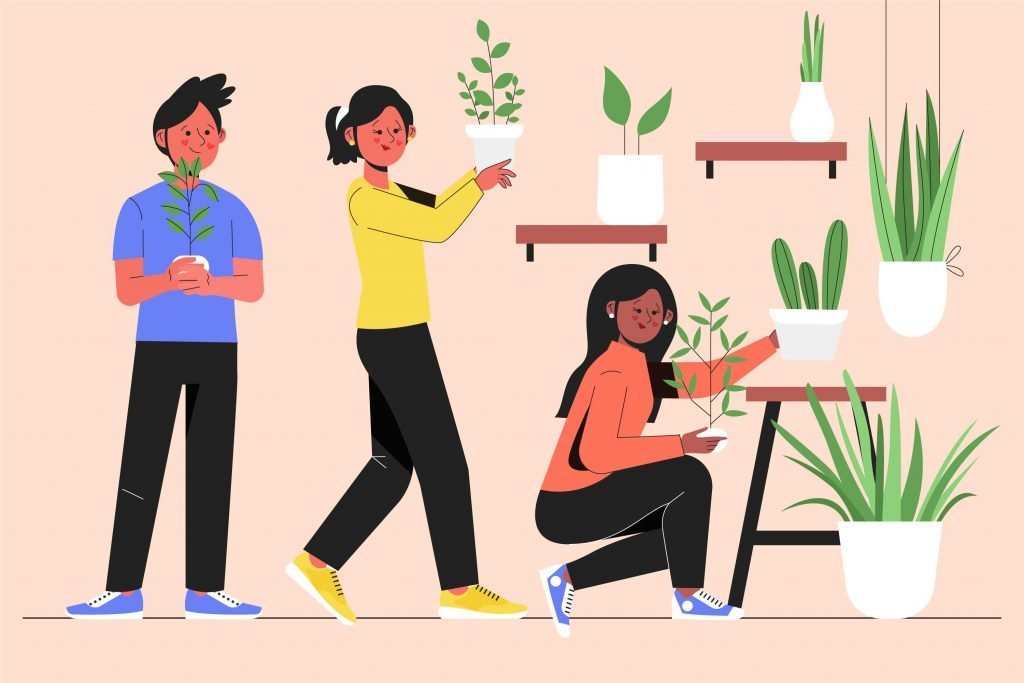 Research has shown that plants improve productivity and well-being. Gift employees some greenery to liven up their workspace. Alternatively, get the team together to plant a garden, providing fresh fruits and vegetables for future workday snacks.
Mental Well-Being
Environmental Well-Being
23. Lunch & Learn
Host an educational session during lunch on wellness topics like nutrition, stress management, or mental health. Invite experts to share their knowledge and provide practical tips.
24. Goal-Setting Session
Organize a goal-setting session in which employees can engage in introspective exercises to determine clear, motivating, and attainable goals for their personal and professional lives.
Intellectual Well-Being
Purpose Well-Being
25. Financial Wellness Workshop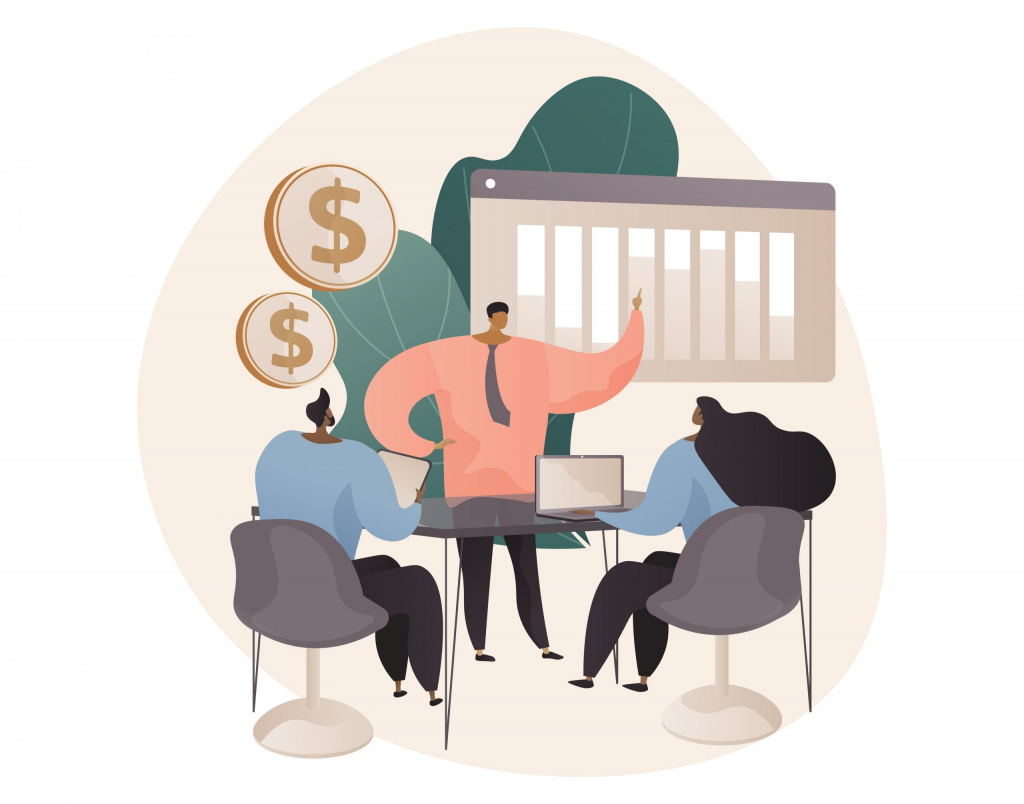 Invite financial experts to offer guidance on topics such as budgeting, savings, investment strategies, and debt management. This empowers the team to make informed money decisions and achieve financial well-being.
Tips For Making Wellness Wednesday A Success
Consider these key tactics to foster participation, engagement, and meaningful impact on employee health through Wellness Wednesday.
Communicate Effectively: Clearly articulate the purpose, goals, and benefits of Wellness Wednesday to employees. Use various communication channels such as email newsletters, posters, or intranet announcements to share information about upcoming wellness activities. Inspirational wellness quotes and testimonials can foster enthusiasm and engagement in the program.
Foster Participation, Not Obligation: While involvement in Wellness Wednesdays is important, it's necessary to allow employees the freedom to choose when they want to participate in activities. When employees' individuality is respected, they can make decisions that support their idea of a fulfilling experience, resulting in sustained well-being.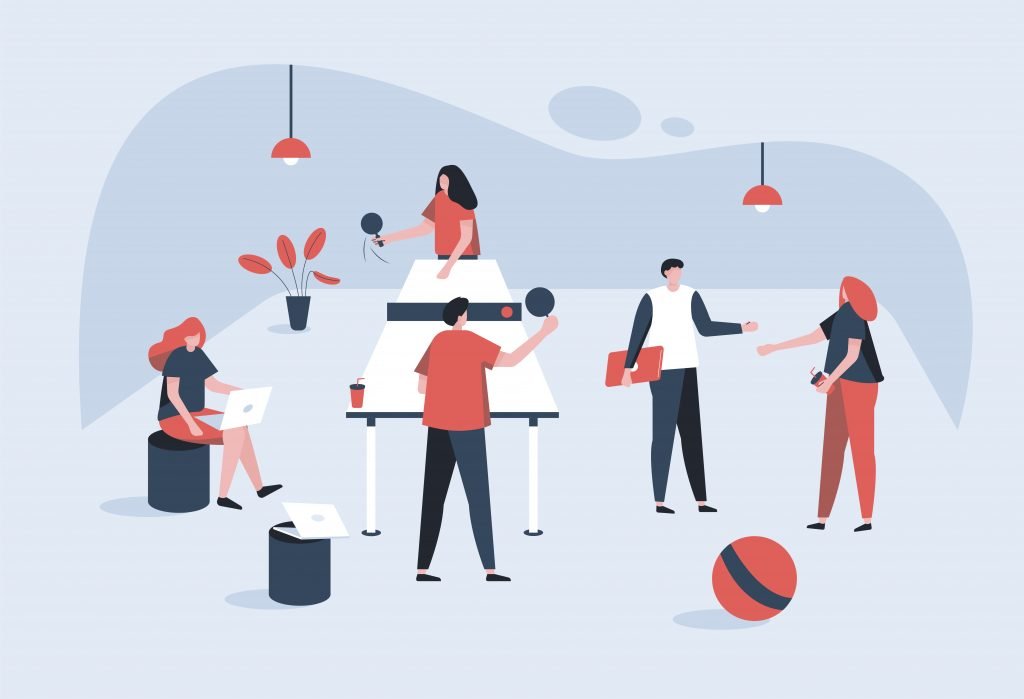 Offer Variety: Cater to diverse employee preferences and interests by changing the activity every week, preferably addressing a different dimension of wellness than the previous session. This rotation ensures a holistic program, allowing employees to explore various aspects of well-being that align with their personal goals. For instance, one week may feature a basketball game to promote physical health, while the next can offer a mindfulness workshop to address mental wellness.
Lead By Example: Encourage leadership and management to actively participate in Wellness Wednesday, demonstrating dedication to their own well-being. When leaders prioritize their wellness, it encourages employees to follow suit, cultivating a culture of health.
Seek Feedback: Regularly seek participant feedback regarding their experiences and preferences related to Wellness Wednesday. This can help tailor activities and offerings to better resonate with employee needs and interests. Involving employees in the decision-making process can also increase their sense of ownership and engagement in the program.