The COVID-19 pandemic's disruptions have eased, but the work landscape is still evolving rapidly. To foster employee engagement, retention, and productivity, organizational practices must align with the changing demands of the global workforce.
ADP's latest report, People at Work 2023: A Global Workforce View, offers key findings into the current global labor force and employee sentiment. The ADP Research Institute conducted a global survey in late 2022, encompassing 32,612 workers from 17 countries worldwide. Notably, 88% of the respondents were located outside of North America, underlining the report's international scope. By leveraging these valuable insights, employers can gain a competitive edge and tap into the full potential of their global workforce.
Workplace dynamics are beginning to solidify after three years of pandemic-driven disruptions, with workers remaining consistent in wanting increased pay, flexibility, and a positive workplace culture; however, the interplay among these factors will challenge employers to get creative in order to meet employees' needs.

Nela Richardson, co-author of the report
Pressed for time? Here's a quick summary…
Employees across the world are prioritizing better pay, more flexibility, and a supportive workplace culture.
Flexible work arrangements, such as hybrid and remote work, flexible scheduling, and compressed work weeks, are becoming the new norm.
Organizations must foster career advancement and upskilling with the integration of artificial intelligence in mind.
Supporting the mental health of employees remains critical to a thriving workforce.
The Significance Of Competitive Pay
The rising cost of living has left employees across all income levels feeling intense financial pressure. Essential and discretionary spending is strained due to escalating energy costs, increasing rent, rising food prices, and higher interest rates. Fair and competitive pay is more important than ever.
Salary Prioritization: Salary is the most important job factor for 61% of respondents.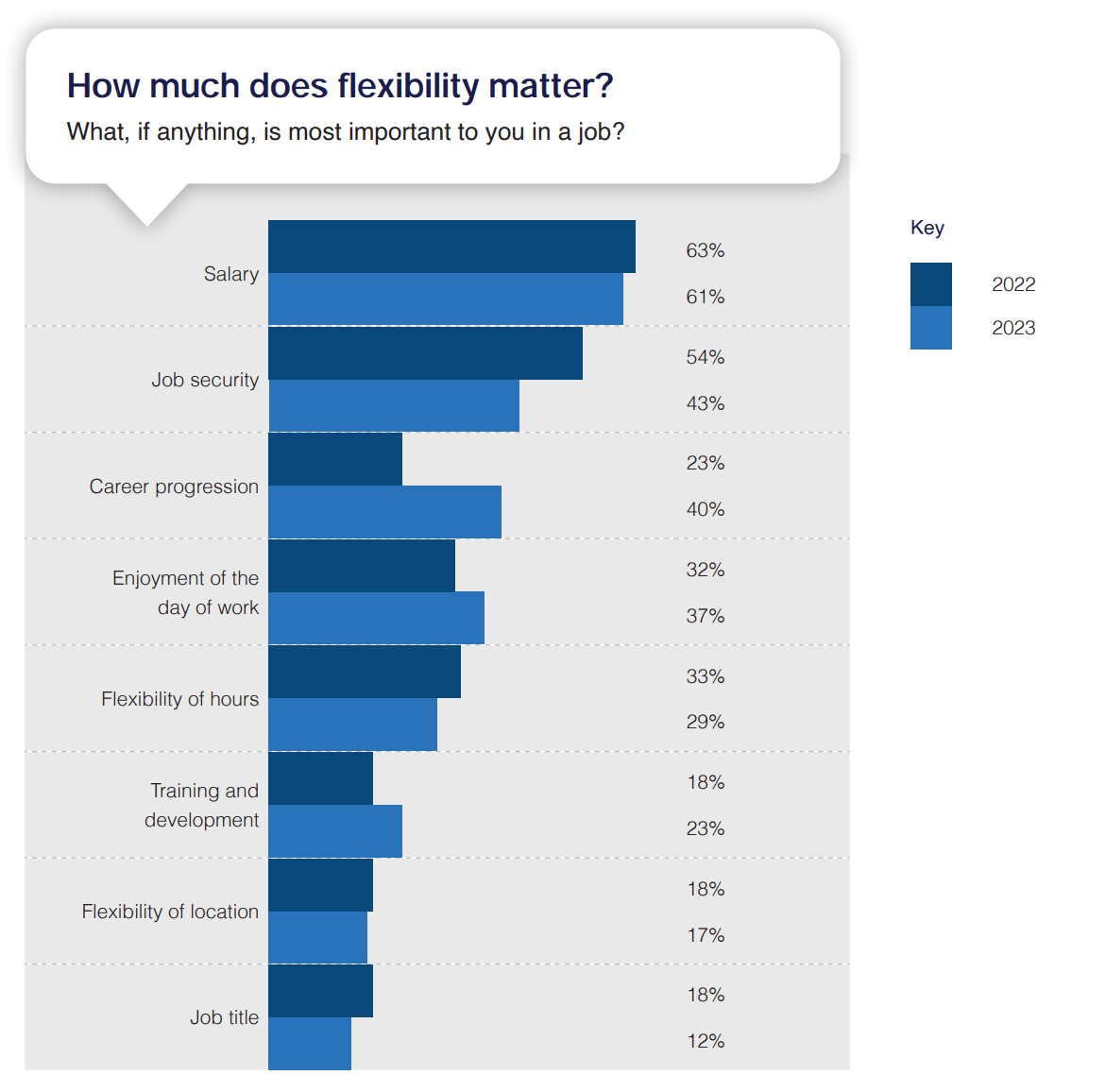 Pay Raises Fall Short Of Inflation: Last year, 62% of workers received a pay raise averaging 6.4%. However, this was less than the International Monetary Fund's 2022 inflation forecast of 8.8%. This means workers have less purchasing power, despite receiving a pay raise.
Workers Expect More Compensation: Forty-four percent of workers believe they're underpaid, but confident about securing pay raises (62%) or bonuses (41%) in the next 12 months. Overall, 83% of respondents expect a salary increase averaging 8.3% in the next 12 months.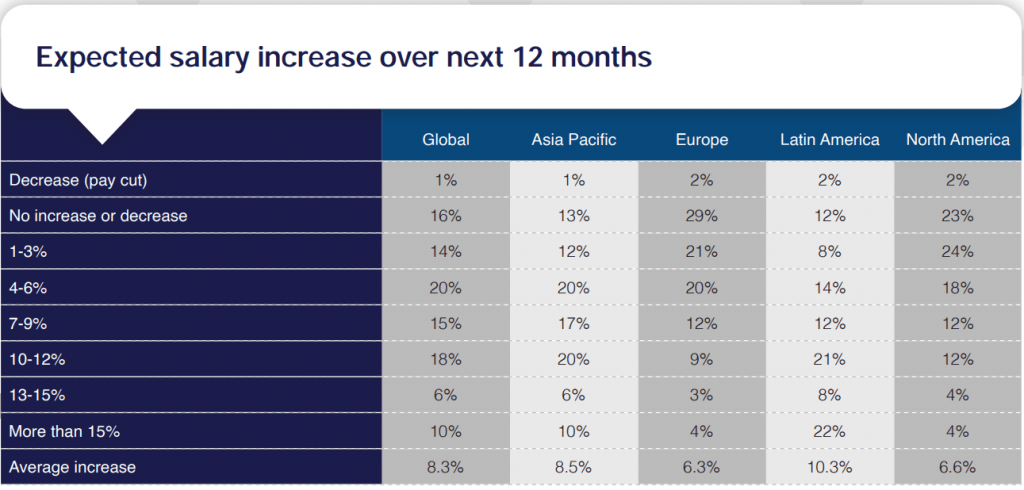 Gender Pay Gap: Pay raises for men averaged 6.7%, compared to 6% for women, indicating a persistent gender pay gap.
Generational Disparities: Younger (Gen Z) and older (55 and over) workers expect to be overlooked for pay raises and bonuses, which could lead to loss of talent and disengagement.
Takeaway: The perception of fair and competitive compensation is critical to job satisfaction. When workers are rewarded in alignment with their efforts and skills, they feel valued by their employer, boosting morale and increasing employee retention. Embracing pay transparency further amplifies this effect, fostering trust, fueling loyalty, and paving the way for pay equity.
The Power Of Flexible Work Arrangements
Although people have shed their masks and returned to their beloved coffee shops, it's clear that traditional work structures aren't making a comeback post-pandemic. Flexible work arrangements are becoming the new norm, driven by persistent employee demand.
Flexibility Matters: Flexibility in working hours is considered crucial by almost three in 10 respondents (29%), while more than one in six (17%) value flexibility in their work location.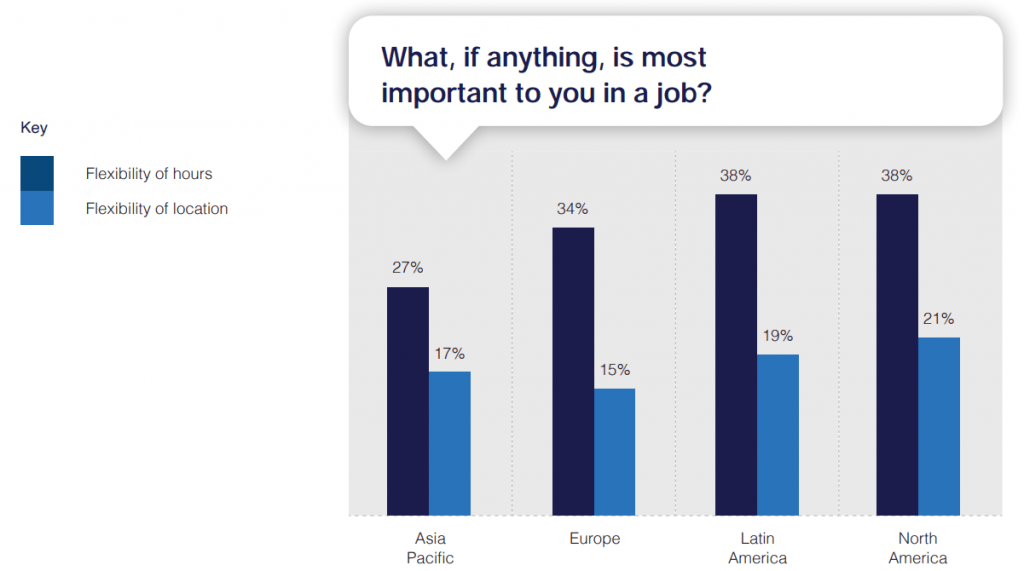 Expanding Horizons: Remote work is gaining an international perspective, with nearly half of workers (48%) indicating that they have relocated or are considering relocating overseas while continuing to work for their current employer.
Future Expectations: Twenty-eight percent of workers believe that remote work will be the industry norm within five years, providing the ability to work from anywhere in the world. Additionally, 33% anticipate full flexibility over their working hours, and 28% expect a transition to a four-day work week in their sector.
Takeaway: Technology has revolutionized the work environment, enabling flexible arrangements that cater to the evolving needs of employees. Remote work, hybrid models, and flexible scheduling have become increasingly prevalent, allowing organizations to prioritize both job performance and work-life balance. By leveraging the right technology, employees can experience efficient communication, collaboration, and high productivity while enjoying freedom in location and scheduling.
The Value Of A Caring Workplace Culture
A supportive, inclusive, and empowering workplace culture is vital for attracting and retaining top talent, driving productivity, and ensuring employee satisfaction and well-being.
Physical & Mental Well-Being: Most employees feel comfortable discussing their physical (68%) and mental health (64%) at work. However, fewer respondents feel supported by managers and colleagues in these areas than last year.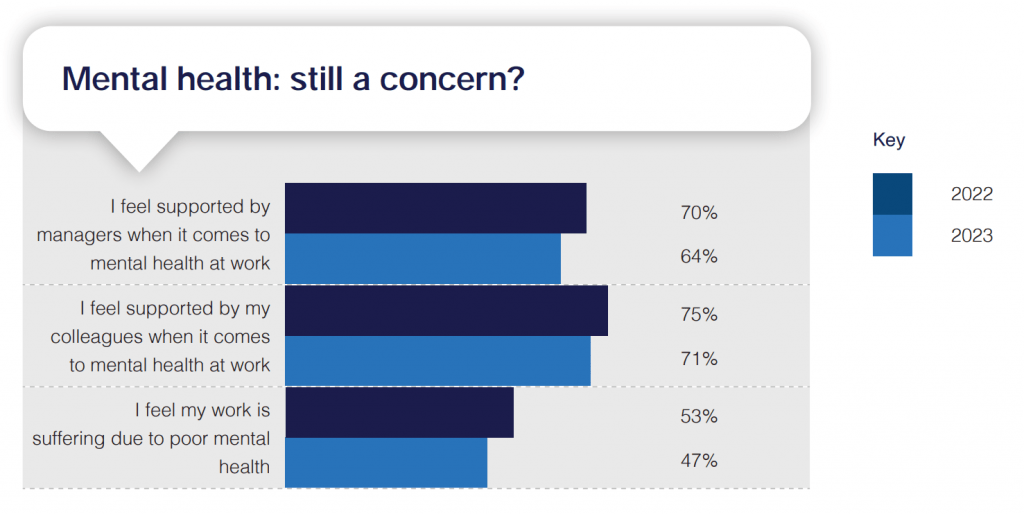 Financial Well-Being: Sixty-three percent of workers report that their employers provide financial well-being guidance. Employers in Asia Pacific are the most likely to address this need.
Lacking Mental Health Support: Fifty-seven percent of workers don't believe their managers or colleagues are equipped to discuss mental health issues without judgment.
Generational Differences: Younger workers, particularly Gen Z, report higher levels of stress and are more likely to feel their work suffers due to poor mental health. However, they also perceive that their employers are making efforts to support mental health at work.
Diversity, Equity, & Inclusion (DEI): Larger industries such as finance and IT/telecommunications are leading in DEI improvements. Europe lags in DEI progress compared to other regions, with 30% of workers reporting that their company doesn't participate in any DEI initiatives.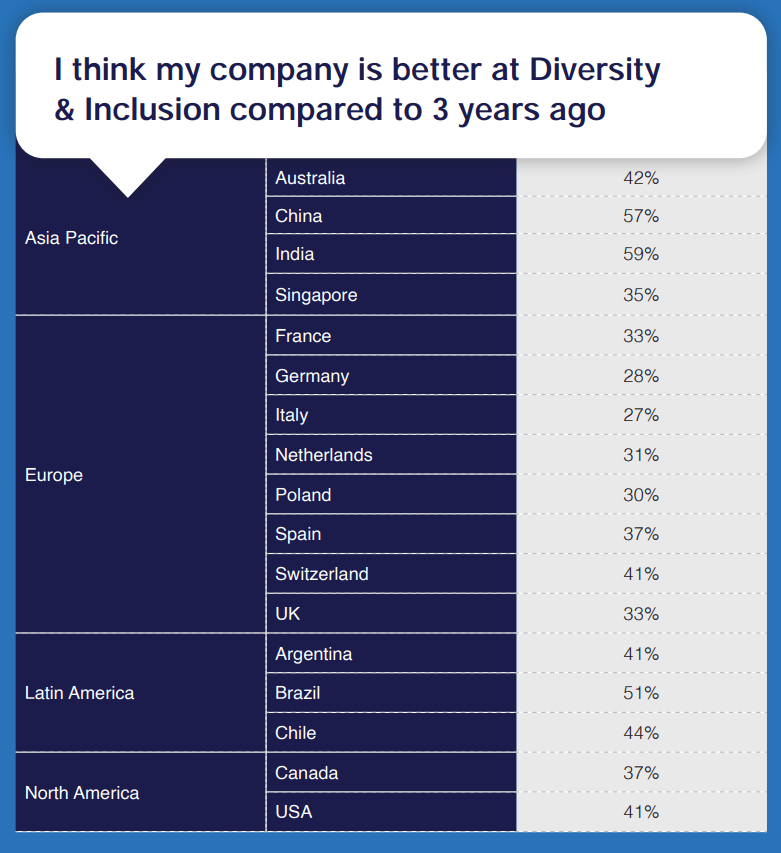 Takeaway: While salary remains a key consideration for job seekers, the modern workforce increasingly seeks more than just a paycheck. These findings underscore the significance of fostering an authentically caring workplace that demonstrates a commitment to employee health and well-being.
Mental health issues persist like lingering debris in the aftermath of the pandemic, making it crucial for employers to prioritize ongoing mental health support. This entails providing proper education and training for managers and staff, equipping them to sensitively discuss mental health issues and offer adequate support to employees. Establishing a culture of health serves as an engagement tool, a recruitment and retention strategy, and a productivity booster while also enhancing employee well-being and job satisfaction.
Navigating The Future Of Work
Workers face a range of potential challenges, including a global recession, geopolitical conflicts, the lingering impact of the COVID-19 pandemic, and the implications of artificial intelligence (AI). These factors influence their sense of preparedness and career prospects, with generational perspectives playing a role.
Job Satisfaction & Optimism: Ninety percent of workers express satisfaction in their jobs with optimism about the future. Younger workers tend to display higher optimism despite early career challenges.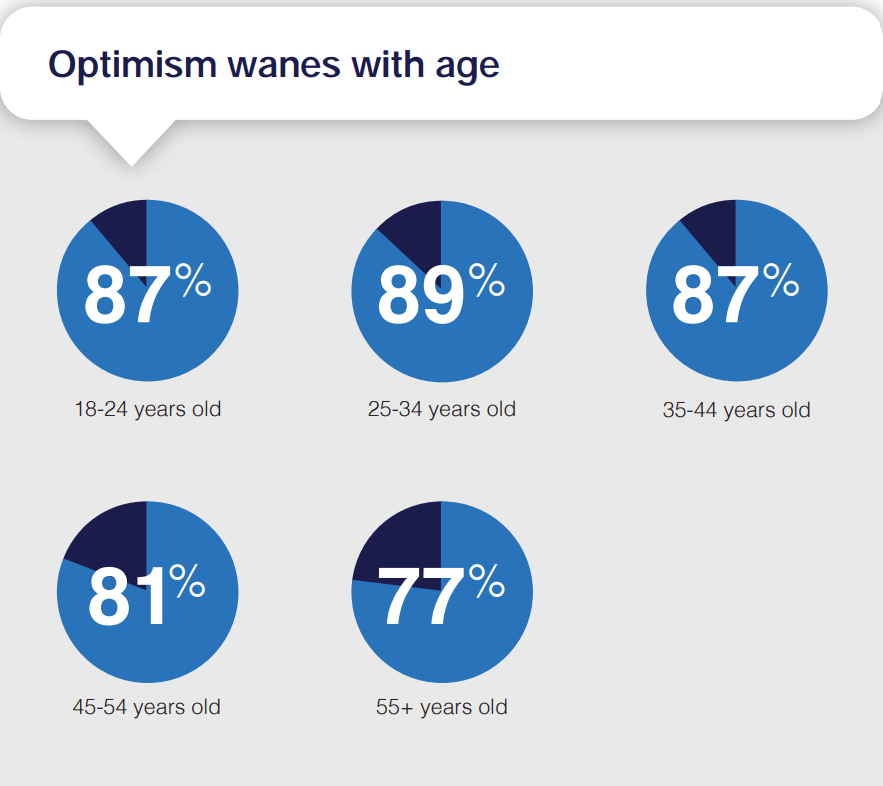 Career Progression Opportunities: The finance sector shows the highest satisfaction with career progression opportunities and training. Many other industries, such as media, hospitality, retail, construction, education, and health care, fall below the halfway mark in satisfaction.
Skills & Training: Employees generally feel they possess the necessary skills for career advancement (78%) and perceive employer investment in skill development (68%). However, workers recognize that future job skill sets will require additional technology-oriented skills, especially with the increasing prevalence of AI.
Job Insecurity: Almost four in 10 workers (38%) feel insecure in their jobs, with Gen Z experiencing the highest level of job insecurity (50%).
Anticipated Workplace Changes: Workers expect future workplace changes, including increased use of AI to streamline tasks (23%) and unlimited paid time off (12%). These expectations tend to be higher among younger workers, signaling potential shifts in workplace norms.
Takeaway: As the future of work unfolds, employers must proactively support their employees during times of change. Workplace anxiety is heightened by financial sector turmoil, high inflation, and ongoing geopolitical conflicts. Employers can provide stress-management techniques through workshops and resources, empowering employees to navigate workplace changes with resilience. Join Wellable's upcoming webinar to discover effective strategies for navigating economic uncertainty and cultivating a supportive work environment.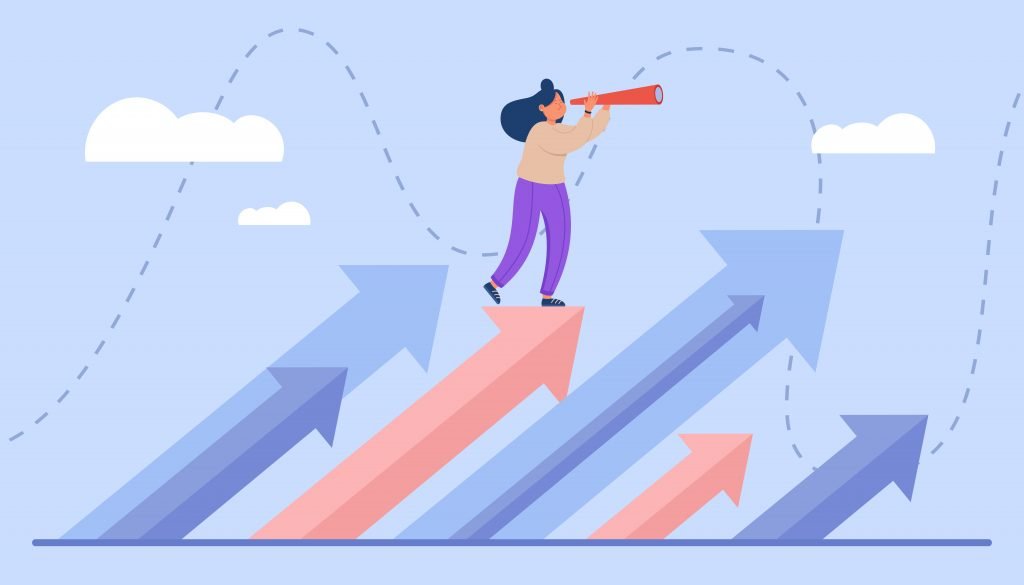 To foster career advancement, organizations should pay attention to factors influencing upskilling, particularly in technology-oriented skills and the integration of AI. By prioritizing employee well-being and promoting skill development, organizations can empower their workforce to thrive amidst evolving circumstances. Not only will this result in a more efficient and high-performing workforce, but it will also help employees feel confident and secure in their roles.
Conclusion
Staying attuned to workplace trends and acting accordingly will drive success, benefiting the organization and boosting employee satisfaction and well-being. Nela Richardson, co-author of the report, provides insightful thoughts and takeaways:
"Workplace dynamics are beginning to solidify after three years of pandemic-driven disruptions, with workers remaining consistent in wanting increased pay, flexibility, and a positive workplace culture; however, the interplay among these factors will challenge employers to get creative in order to meet employees' needs. Forward-thinking leaders will need to find ways to help safeguard workers' financial health while bolstering their professional development.

Reimagining working arrangements helped employers navigate workplace disruptions over the past three years. Going forward, employers that focus on career progression while retaining and advancing a caring and inclusive workplace culture can better meet the needs of their workforce, both now and in the future."