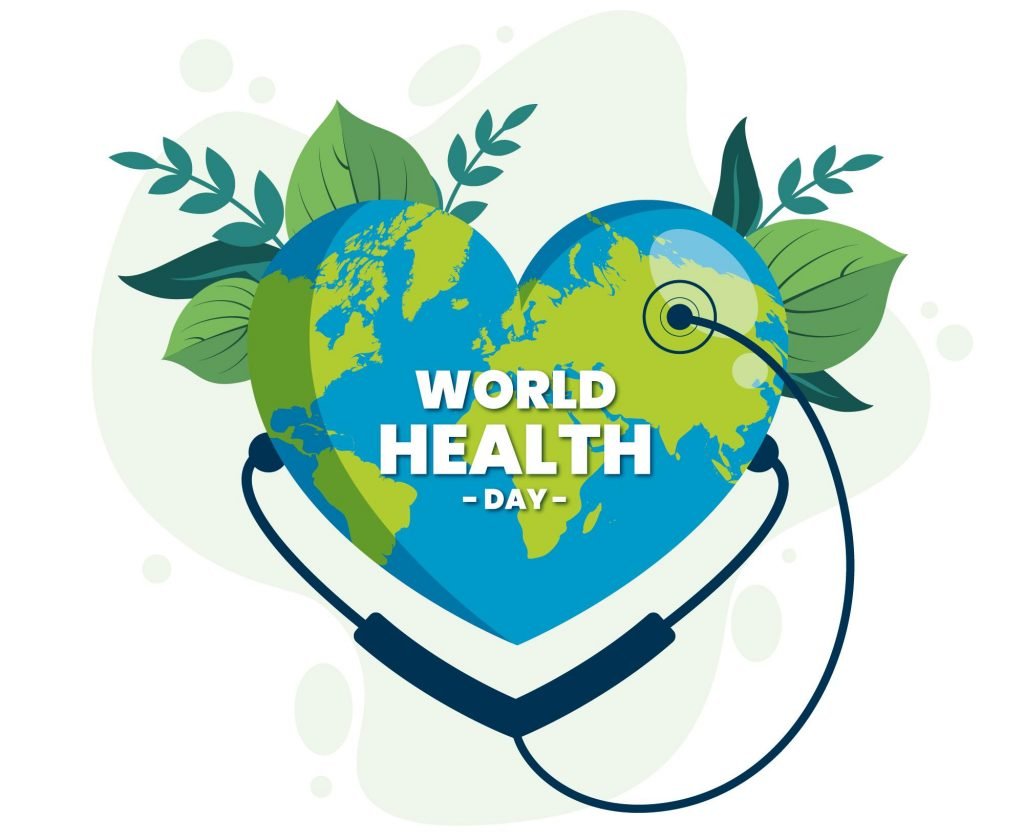 World Health Day is observed on April 7th of each year to commemorate the establishment of the World Health Organization (WHO) and is dedicated to raising awareness about a pressing public health issue. This year's celebration marks the 75th anniversary of WHO.
Founded in 1948, WHO is dedicated to promoting health, ensuring safety, and serving the world's vulnerable populations, striving to provide every person with the highest level of well-being. This year's World Health Day is a chance to reflect on the progress made over the last seven decades, consider future challenges, and improve individual health.
This article covers the history and achievements of WHO, ten ways to celebrate World Health Day at work, and strategies to support employee health year-round.
Pressed for time? Here's a quick summary:
WHO has made significant contributions to world health by promoting health equity, disease prevention & control, research & innovation, and providing technical support & leadership in global health initiatives.
WHO's ultimate mission is "Health for All," rooted in the belief that every human being deserves the right to good health.
Celebrating World Health Day at work demonstrates an employer's commitment to employee well-being and encourages team members to build healthy habits.
Employers should establish a culture of health in the workplace, extending the benefits of World Health Day beyond this observance.
What Does WHO Do?
Since its creation as a constituent of the United Nations (UN), WHO has been on a mission to improve global health. The organization's mandate encompasses a broad range of activities, including developing partnerships with other global health initiatives, conducting groundbreaking research, setting norms, providing technical support, and keeping a close eye on health trends worldwide.
From its initial focus on women's and children's health, nutrition, sanitation, and combatting malaria and tuberculosis, WHO's remit has grown over the decades. Today, the organization monitors and coordinates activities related to a host of health issues, such as climate change, genetically modified foods, and drug and tobacco use. It is also the exclusive authority to declare global health crises.
WHO has long been committed to making its "Health for All" mission a reality, rooted in the belief that every human being deserves the right to good health. Their steadfast commitment is a testament to their belief in the worth and dignity of every person while paving the way to achieving the UN's 17 Sustainable Development Goals (SDGs). The SDGs represent a crucial global initiative in which developed and developing countries work collaboratively to eradicate poverty and deprivation, enhance healthcare and education, diminish inequality, promote economic growth, combat climate change, and protect the Earth's oceans and forests.
Reflecting On 75 Years Of Public Health
The 75th anniversary of WHO is a day to reflect on the organization's impactful contributions to worldwide health and well-being.
1. Pandemic & Disease Protection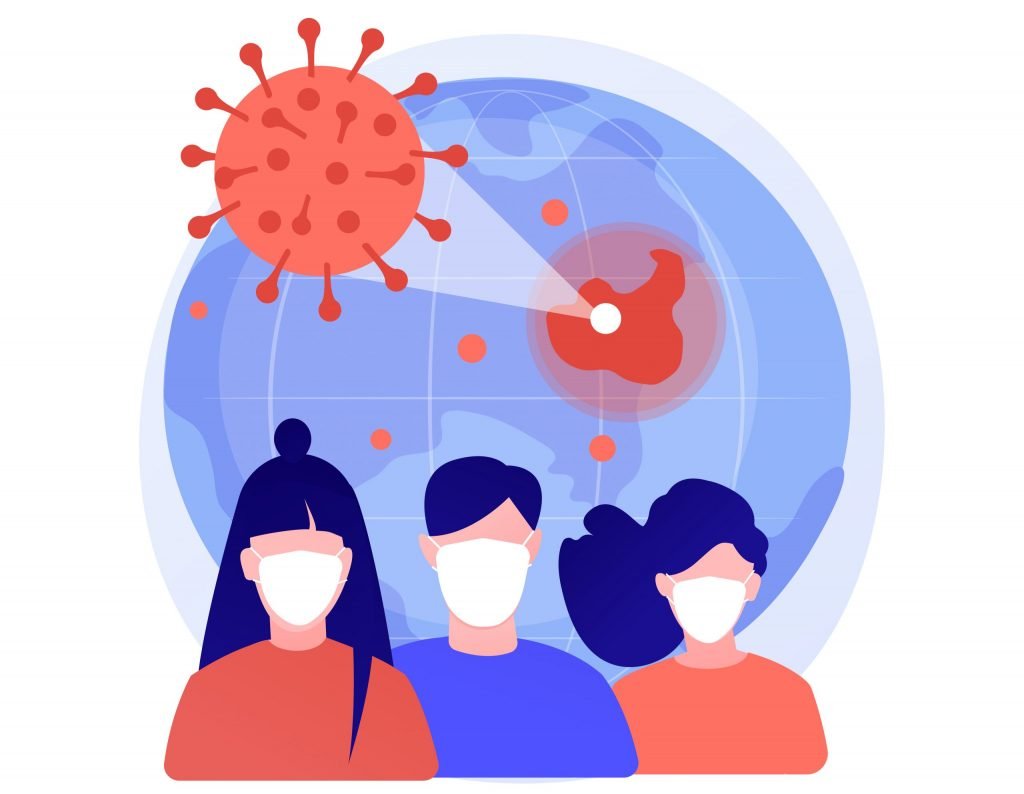 WHO is at the forefront of detecting and responding to health emergencies, stopping the spread of deadly infections, and introducing vaccines worldwide.
In 2020-2021 alone, WHO responded to 87 health emergencies in addition to the COVID-19 pandemic.
WHO certified the eradication of smallpox in 1980—a highly contagious and fatal disease that claimed the lives of millions.
Today, WHO is on the brink of eradicating polio and Guinea worm, and with their Global Polio Eradication Initiative, the spread of polio has been reduced by an astounding 99.9%.
WHO's Expanded Programme on Immunization introduced childhood vaccines worldwide, preventing nearly five million deaths each year from diseases like tetanus, pertussis, influenza, and measles.
WHO's development of new vaccines for Ebola, monkeypox, yellow fever, and cholera has offered further protection against disease spread.
2. Peace For Health, Health For Peace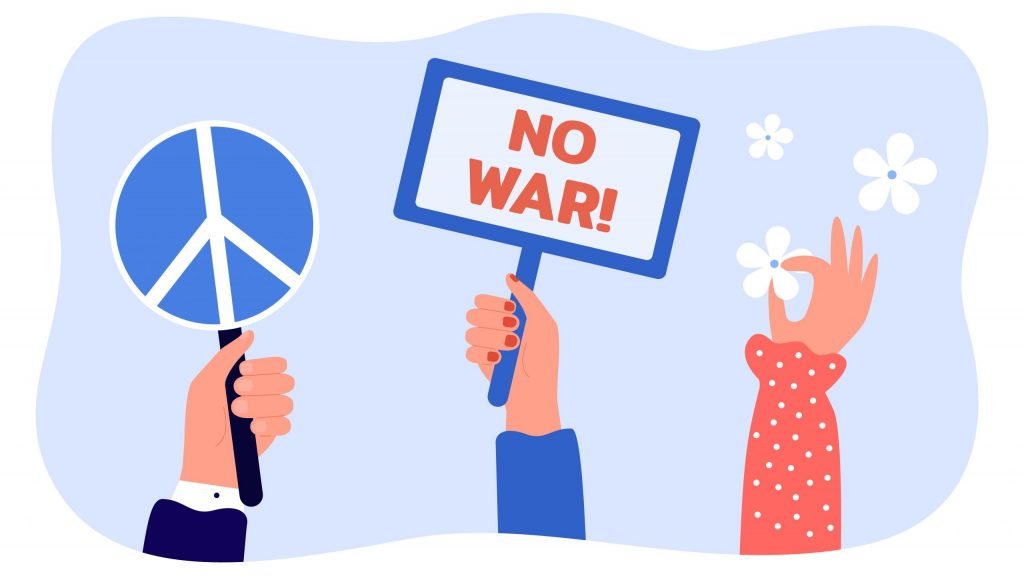 WHO's mission to promote health extends to even the most threatening environments, including war zones and conflict-ridden areas.
In the 1990s, WHO facilitated the free movement of ambulances and emergency medical care in warring regions in Bosnia, continuing vital vaccination campaigns amidst the chaos.
In 2019, WHO launched a Global Health for Peace program to promote peace and overcome the obstacles to health care in conflict zones.
3. Improving Health Outcomes For Mothers And Children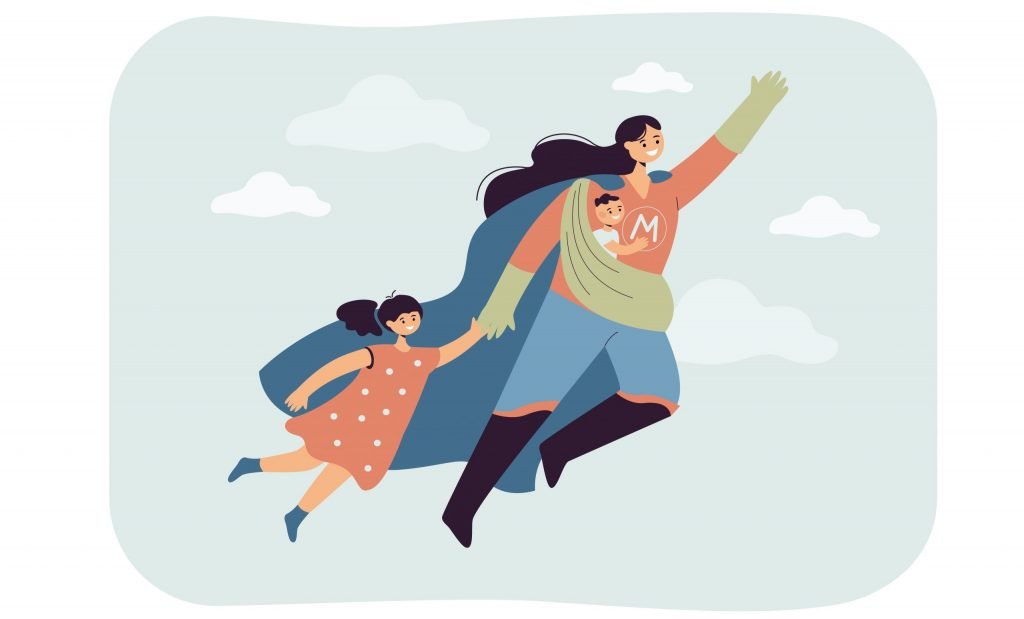 The health of mothers and children has seen remarkable progress in recent years due to improvements in skilled birth attendants, childhood vaccinations.
With the WHO Integrated Management of Childhood Illnesses, maternal and child mortality rates have halved between 2000 and today.
The International Code of Marketing of Breast-Milk Substitutes, adopted by WHO member states in 1981, has since been implemented in 136 countries, promoting breastfeeding for millions of infants.
4. Protecting Health In A Changing Climate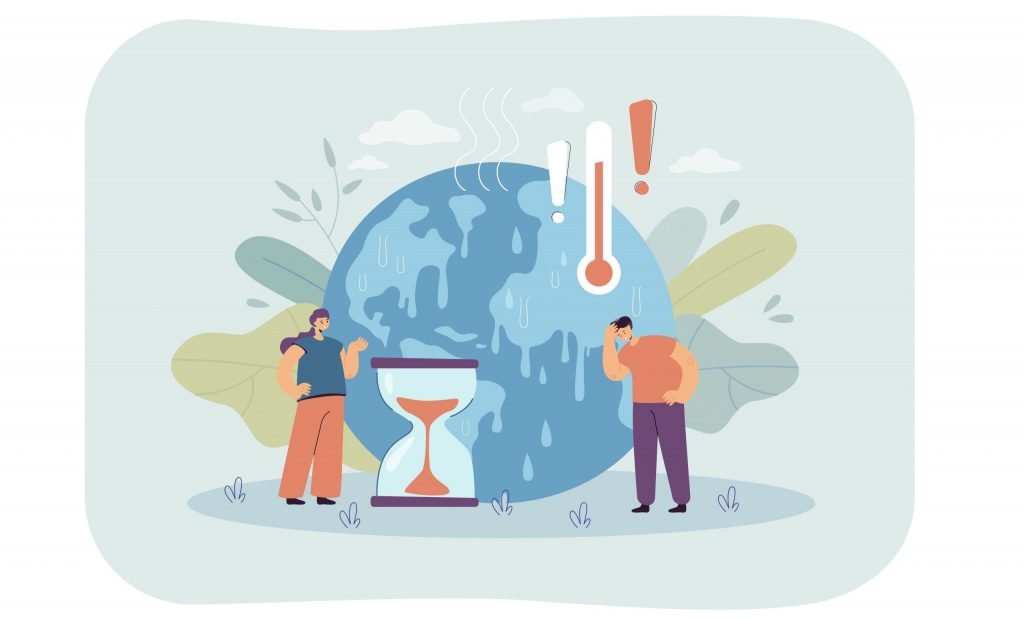 Climate change is a major health threat that negatively impacts air quality, water supply, food security, and the environment. The overuse and misuse of modern medicine have weakened defenses against diseases, leading to the emergence of resistant microbes that pose a threat to global health progress.
WHO established the Climate Change and Health Programme in the 1990s, which helps countries develop action plans to address the health effects of climate change, build more resilient and sustainable health systems, and develop a low-carbon economy.
In 2021, WHO launched the Alliance for Transformative Action on Climate and Health (ATACH), garnering commitments from over 62 countries to integrate climate change and health into national, regional, and global plans and promote collective action.
WHO's 2015 global action plan mobilized countries to detect, prevent, and manage antimicrobial resistance, while the "One Health" alliance with other agencies is working to combat it worldwide.
In 2022, agencies in the "One Health" alliance signed an agreement to strengthen cooperation and improve the health of humans, animals, plants, and the environment sustainably.
5. Preventing Noncommunicable Diseases & Prioritizing Mental Health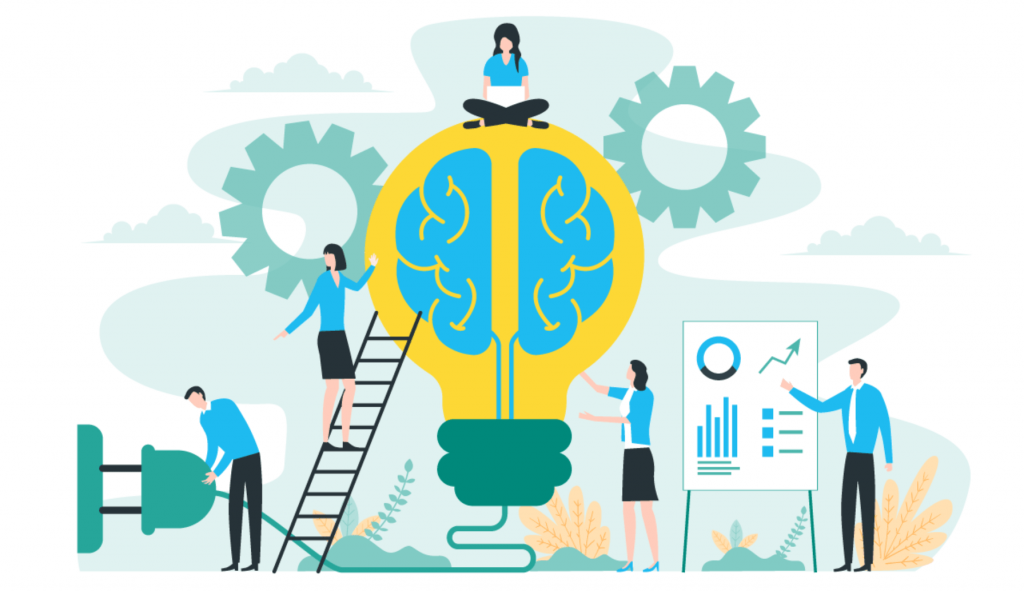 Good health goes beyond being free from disease; it encompasses all dimensions of well-being, including physical, mental, and social wellness. WHO works to protect people from risks that can result in chronic diseases, such as tobacco use and physical inactivity.
The Framework Convention on Tobacco Control (FCTC), the world's first public health treaty, is helping decrease tobacco use in 150 countries as of 2021.
The Mental Health Global Action Programme guides countries to achieve optimal mental health worldwide, leading to millions living longer, healthier, and happier lives.
The Future Of Public Health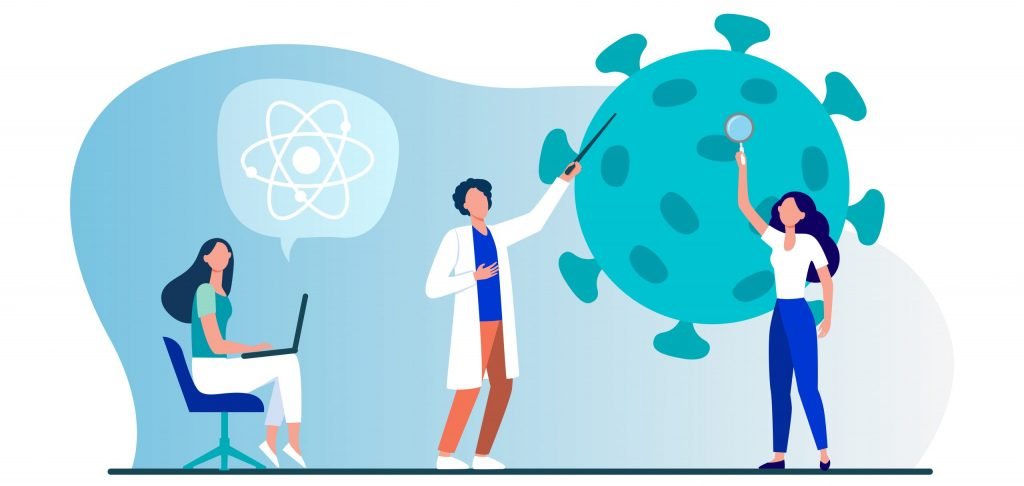 WHO's "Health for All" mission has faced many challenges, including health inequalities and exclusive social conditions. Despite this, the organization remains committed to overcoming obstacles and leading with innovation to shape the future of health. This future must encompass a holistic approach to well-being, which includes access to clean air, water, and renewable energy. With these basic needs met, community health workers can focus on promoting preventive health care for families. WHO also envisions accessibility to preschools in every village, rehabilitation centers for stroke victims and seniors, and advancements in health care technologies, including genomic and digital tools and vaccines for noncommunicable diseases.
Achieving this future presents significant challenges, including equitable access to health care products, ethical dilemmas posed by new scientific technologies, and addressing misinformation and mistrust in science. WHO remains committed to navigating these challenges and building scientific literacy, starting with schoolchildren.
Innovations in health care will play a critical role in shaping the future of health. Digital technologies will expand with more people having access to health care tools like artificial intelligence algorithms for diagnosis. There will also be a need for more vaccines, even for noncommunicable diseases like cancer. Equitable access to these new technologies is crucial, as scientific advancements often take a long time to reach low-income countries.
10 Ways To Celebrate World Health Day At Work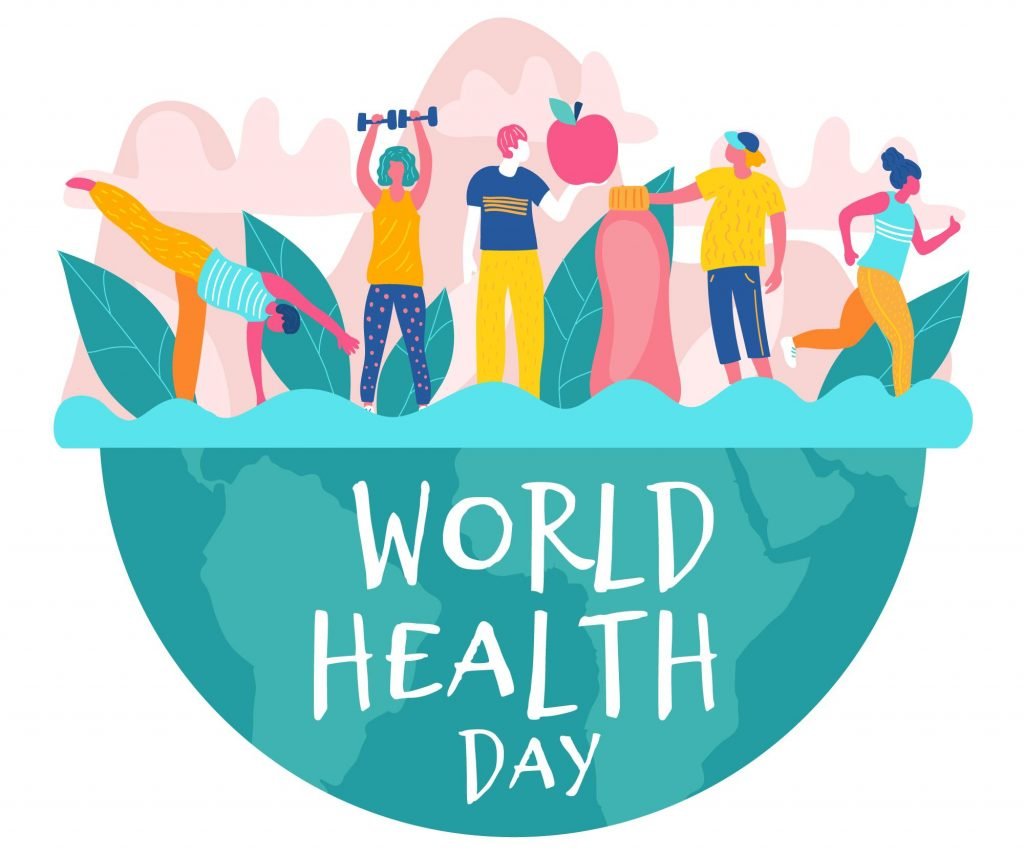 In addition to recognizing health progress over the decades, World Health Day is an opportunity for employers to demonstrate their commitment to employee well-being and encourage their team to participate in healthy behaviors.
1. Offer Employees A Paid Health Day
Surprising employees with a paid health day is a great way to demonstrate the company's commitment to their well-being. This day off allows them to invest in any dimension of their well-being, whether getting active or attending doctor appointments for their physical health, enjoying free time with friends or co-workers for their social well-being, or taking a mental rest and recharge day.
2. Encourage Employees To Schedule Well-Being Breaks
Show employees that World Health Day isn't the only time to prioritize well-being by encouraging them to schedule daily wellness breaks during the workday. Research reveals that taking breaks optimizes job quality and mental health. Managers can lead by example by blocking daily well-being breaks on their calendars to make employees feel comfortable doing the same.
3. Provide A Healthy Lunch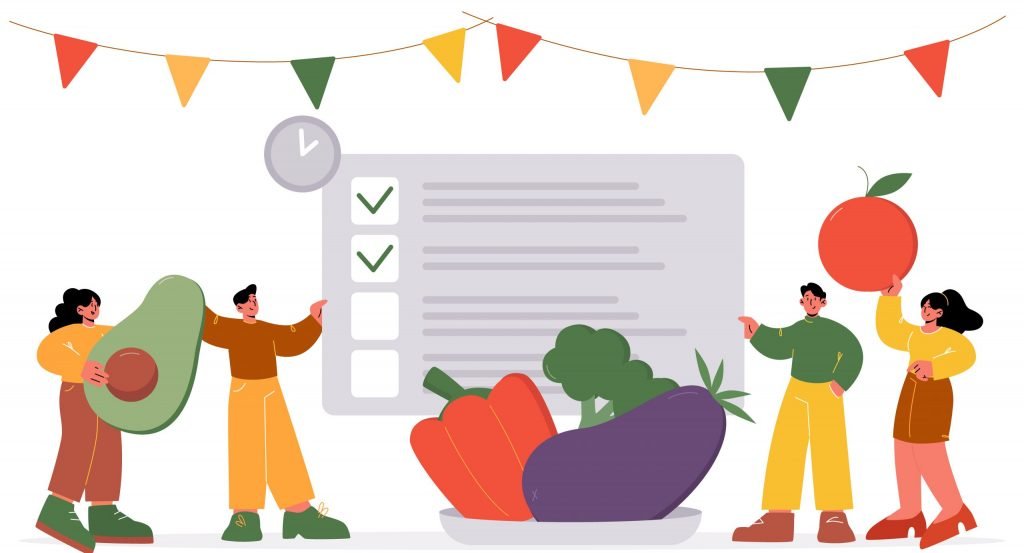 Consider catering a healthy lunch to the office, allowing employees to bond over nutritious food and building a culture of health. Remote employees can be treated with a voucher or meal delivery service. This encourages thoughtful eating habits and promotes employee engagement by showing the team their health is valued.
4. Educate Employees On Available Health Resources
Providing guidance on available resources supports employees in achieving good health. This can be done in the form of a Q&A session about health care benefits the company offers that might be beneficial but underutilized. It can also be an opportunity to share favorite fitness programs, meal subscriptions, and other wellness resources.
5. Create A "Safe Space"
Employees may be struggling with mental health issues but don't have a safe space to discuss them. Implementing an informal and optional "dialogue space" meeting allows participants to discuss sensitive topics regarding mental health, identity, and other taboo topics in a non-judgmental space. Additionally, employers can help create employee resource groups for team members who share a common identity, experience, or health-related interest to provide a space for team members to connect regularly.
6. Host An Employee Wellness Challenge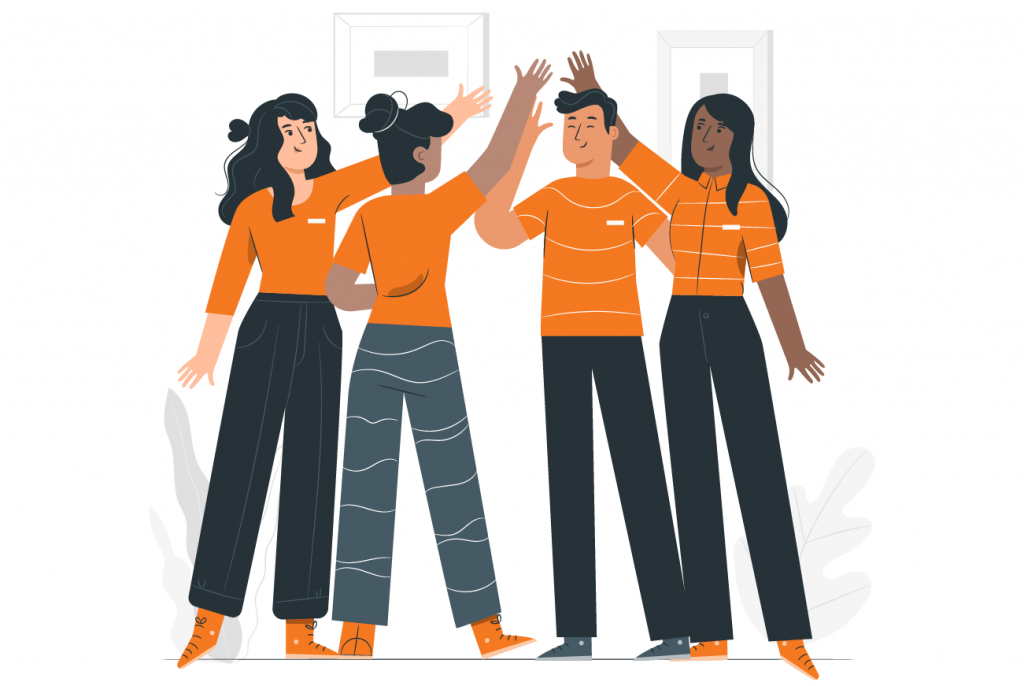 Employee wellness challenges promote the adoption of healthy behaviors among employees through friendly competition. These can happen just once beginning on World Health Day or facilitated regularly. There are various options, from step and sleep challenges to sustainability and digital detox challenges, all of which encourage healthy habits in an exciting way.
7. Get Moving
Get the team moving with a walk, bike ride, rock climbing, or kayaking excursion. Not only is it a fantastic way to bond with co-workers, but it also encourages physical activity. They may even forget they're exercising because they're having so much fun! Outdoor activities are a bonus, allowing everyone to soak up some much-needed vitamin D.
8. Gift Greenery Or Plant A Garden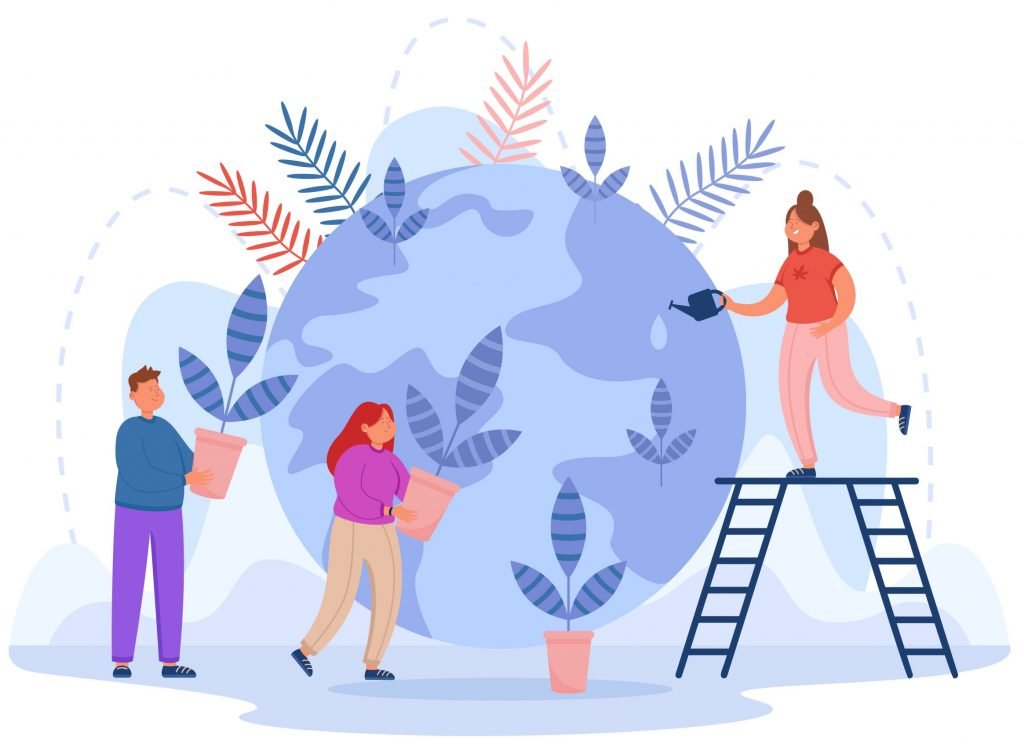 Research has shown that plants improve productivity and well-being. Gift employees some greenery to liven up their workspace. Alternatively, get the team together to plant a garden, providing fresh fruits and vegetables for future workday snacks.
9. Invest In First Aid Training
Booking a first aid course for employees ensures safety and well-being in the workplace by equipping team members with the skills and knowledge to handle emergencies confidently. CPR and AED training can also be crucial in life-threatening situations. Alternatively, employers can offer mental health first aid training, which educates employees on mental health issues and substance misuse, promoting the well-being of their workforce.
10. Volunteer
Volunteering is a terrific way to give back to the community while boosting employees' moral well-being. Employers can offer the opportunity to volunteer for a cause that aligns with employees' values, whether it's a community cleanup or a fundraising event. This allows employees to step outside their usual work environment and learn new skills or gain a different perspective. Employers can even consider offering paid volunteer days to show their support for employee involvement in community service.
How To Support Employee Health Beyond World Health Day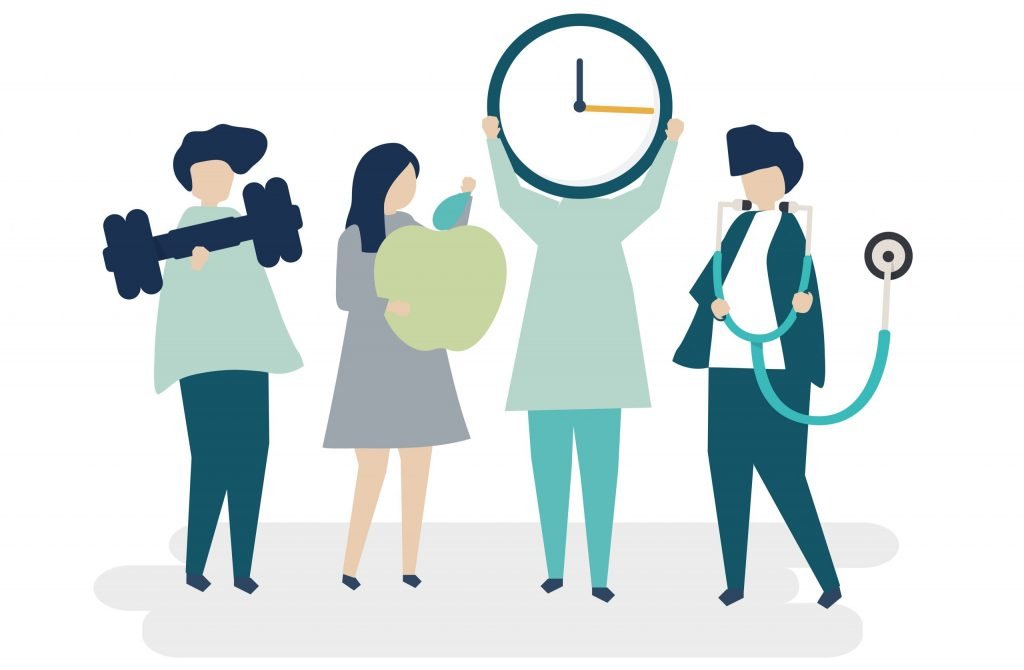 While celebrating World Health Day at work is an excellent way to showcase a company's commitment to promoting employee well-being and healthy living, it is crucial to avoid treating it as a mere formality. Employers should strive to establish a long-lasting culture of health in the workplace that extends beyond this annual observance. This means that company policies, business practices, and workplace norms are all designed to support long-term employee health. This organizational mindset can increase productivity, boost energy levels and morale, and empower individuals to take control of their health outcomes.
Healthy habits can be normalized by encouraging regular mental breaks, stocking the office with healthy snacks, and implementing policies that promote work-life balance, such as flexible work arrangements. Leadership can reinforce a culture of health by participating in health initiatives and recognizing team members who do the same.
Additionally, a culture of health should include a tailored wellness program that addresses all dimensions of well-being. A holistic wellness program can allow employees to engage in consistent challenges, educational content, and other well-being activities that improve their overall health.
Regularly donating to an organization with an international program can highlight the "world" in World Health Day year-round. Contributing to one that employees choose demonstrates the company cares about their values. From health and education to poverty and disaster relief, there are many charities that help make an impact on a larger scale: